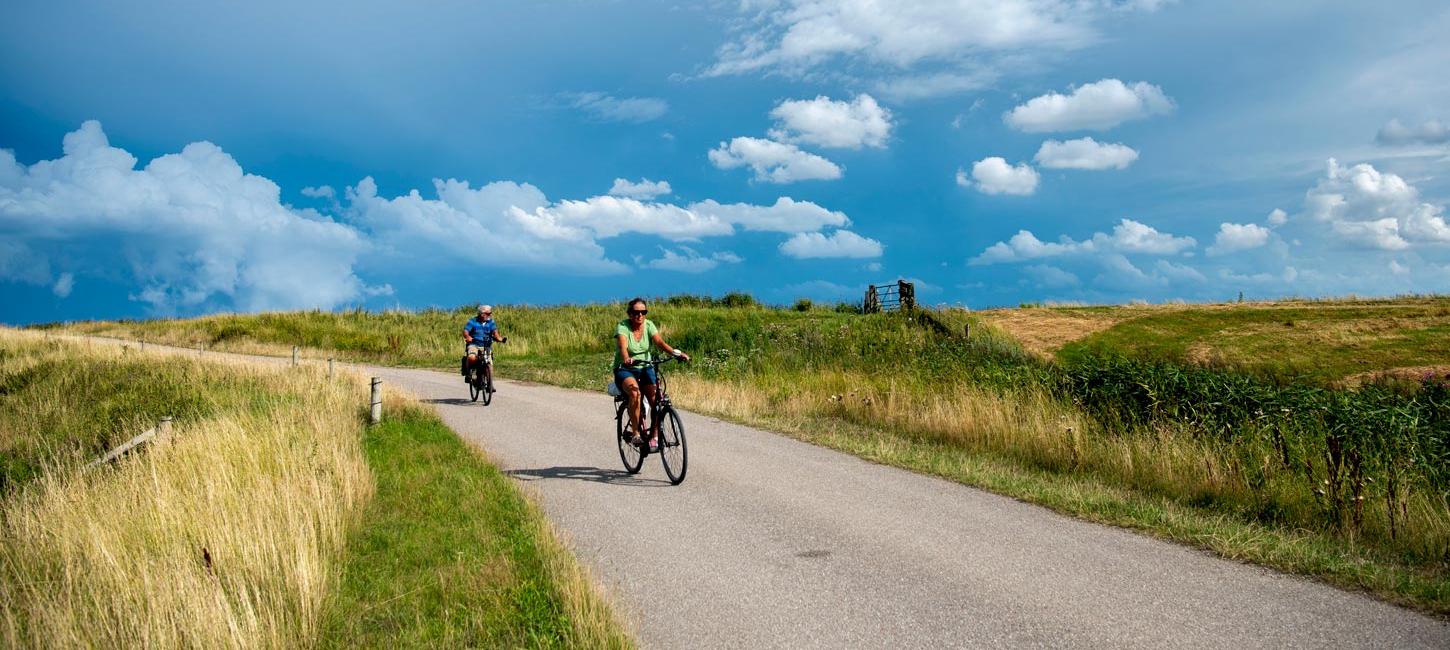 West Coast Route
With the North Sea as a constant companion, the West Coast Route runs unhindered and at times in an almost permanent cross wind through natural and cultural landscapes that have been shaped over many centuries. Fresh sea air, time for reflection and beautiful sunsets are guaranteed!
The route winds through marshes, heaths and dune plantations, past fjords, lakes, a geopark, national parks and nature parks and along broad, white sandy beaches. You find rich wildlife everywhere – on land, in the water and, not least, in the air. Discover Denmark's oldest and fifth-largest town, in addition to a multitude of fishing communities and idyllic beach towns. The route doesn't only take you past iconic navigation marks, towering lighthouses and historic dune farms, but also takes in award-winning attractions and sights.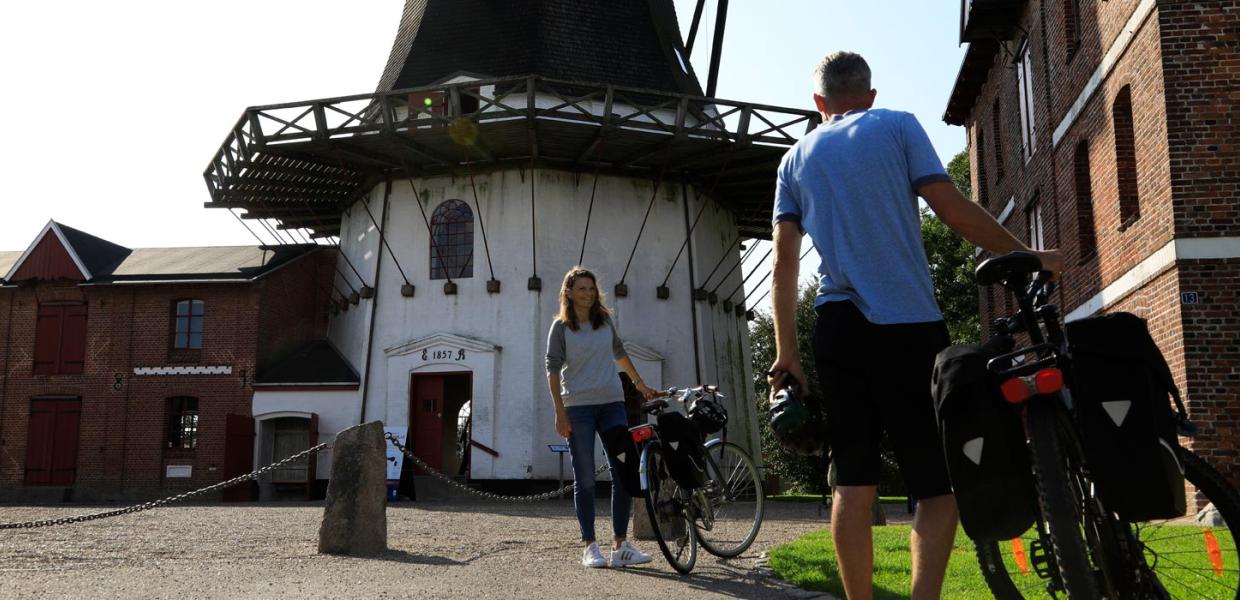 Photo:Wasabi Film
With its starting point in Rudbøl, your trip along the West Coast Route begins just north of the Danish-German border, which cuts through the town. You're in the Wadden Sea National Park, which is on UNESCO's world heritage list. From Rudbøl, the route leads through the magnificent marsh landscape before your cycle reaches the town behind the dyke – the charming town of Højer, which, as the gateway to the marshes, rises above the flat landscape with the striking 22-metre-high windmill at Højer Mølle.
From Højer, the first stretch of the route takes you up onto the dyke itself, which protects the flat marshland against flooding and storm surges. The route then runs along minor roads and through several villages before turning onto the cycle path at Vesterende Ballum, where the path runs along the dyke once more.
Efter at have passeret Ballum Sluse fortsætter du til Rømødæmningen. Her kan du enten cykle over dæmningen og besøge Rømø eller fortsætte ad Vestkystruten en smule ind i landet. Ved Rejsby fører ruten igen helt ud på cykelstien langs diget. Derefter kører du forbi Vadehavscentret og videre til Vester Vedsted og Ribe.
Meget mere Sønderjylland...