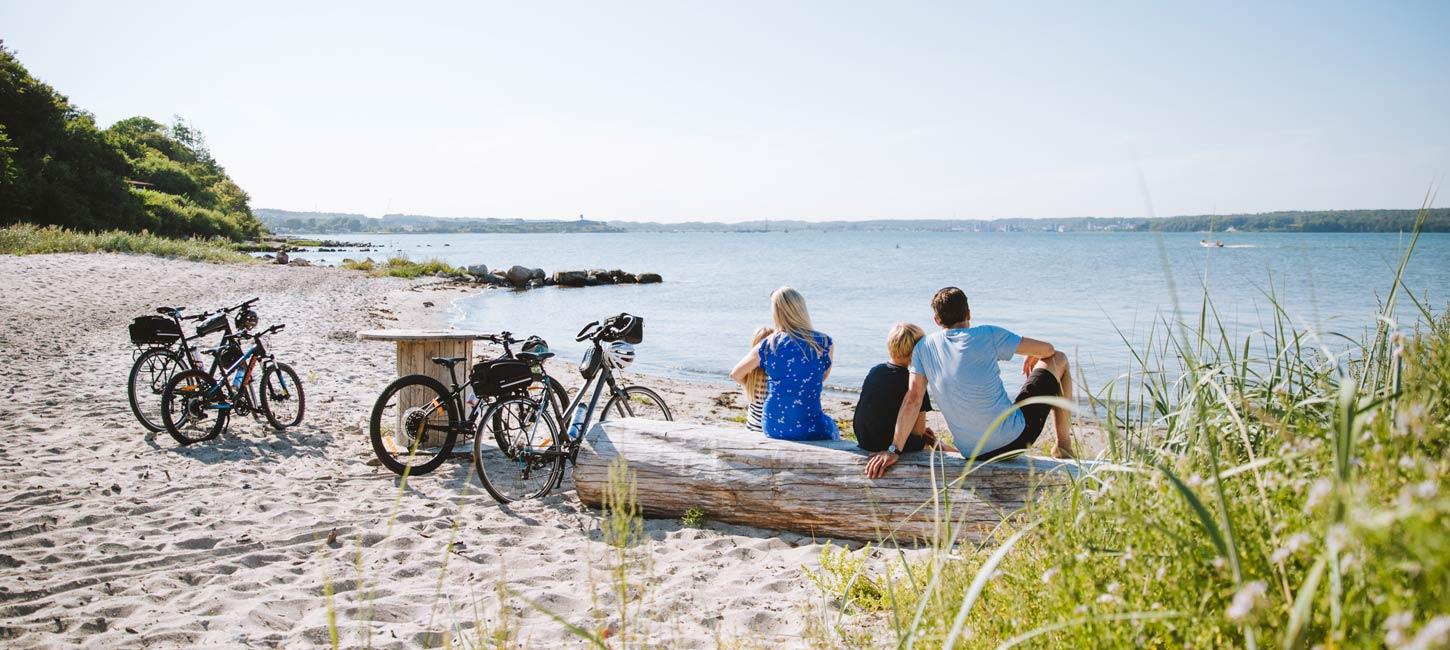 The beaches in Sønderjylland
Like pearls on a string, the beaches in Sønderjylland run all the way along the coast, and regardless of whether you head for the beach to relax or whether you prefer to be active at the water's edge, there's sure to be a beach that caters for your needs.
All the beaches that appear on this page were awarded the Blue Flag in 2022.
Blue Flag beaches must be clean and well-maintained, have life-saving equipment, good toilet facilities and waste facilities with sorting of waste, etc. All these elements help to ensure that everyone can enjoy time spent at the beach.
A minimum of 10 samples of bathing water are taken from Blue Flag beaches during the season. These samples are analysed for E. coli and enterococci bacteria. On Blue Flag beaches the current water quality must be displayed on an information board. If the water quality doesn't meet requirements, the Blue Flag must be taken down.
The videos begin from the Danish-German border and continue up along the east coast.
Click on "Read more" on each beach to get more information about location, facilities, activities, etc.
NB: There are also two Blue Flag beaches on the island of Rømø - Lakolk and Sønderstrand. Videos from these two beaches will appear at a later date.
Læs mere om de enkelte strande
Listen starter ved den dansk/tyske grænse i bunden af Flensburg Fjord og fortsætter nordpå. Nederst på listen finder du de to Blå Flag strande på Rømø.
The campaign is funded in part by Danmarks Erhvervsfremmebestyrelse

VisitSønderjylland © 2023