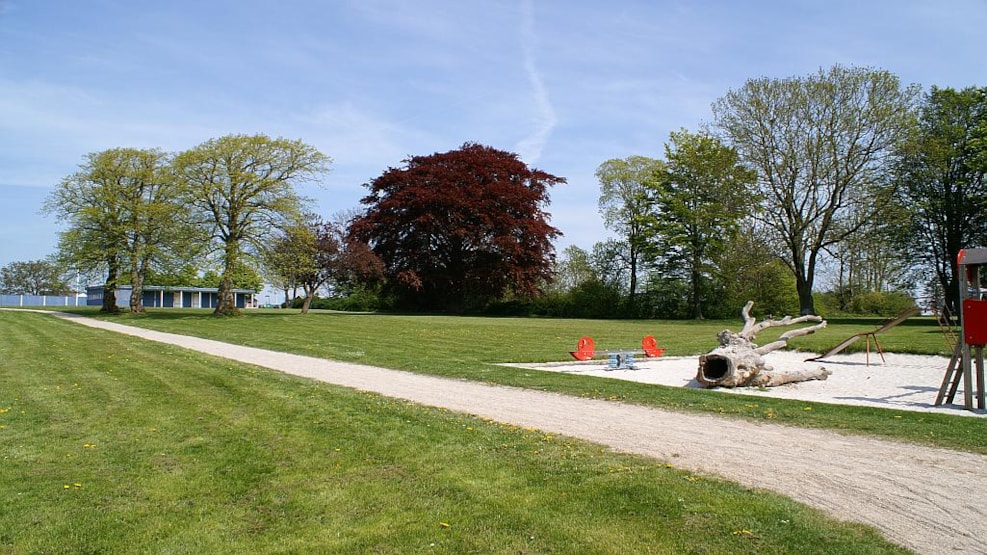 Alnor Strandpark
Alnor is a part of Gråsten, which lies by the Flensborg Fjord.

Alnor beach ist a cosy little beach, and behind the beach your have a little park with many old trees and playground.
Is your dog joining you at to the beach? Dog owners have to notice that this beach is decorated with the Blue Flag. This means that the dog has to keep a distance of 200 m in both directions from the pole with the Blue Flag.
This beach is situated within the Natura-2000 area and the use of PWC´s (Jet-Boats) is NOT permitted. Read more about the rules in force here.