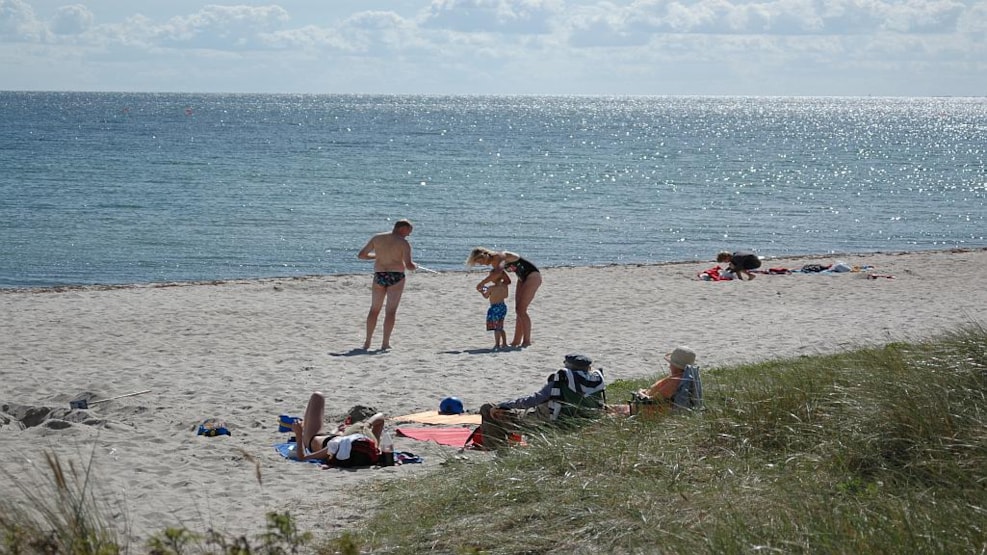 Drejby Strand - Kerneland
Wonderful sand beach, situated in the southern part of the island Als in South Jutland.
Naturist swimming is allowed 200-300 metres to the left of the parking area.
Is your dog joining you at to the beach? Dog owners have to notice that this beach is decorated with the Blue Flag. This means that the dog has to keep a distance of 200 m in both directions from the pole with the Blue Flag.
This beach is situated within the Natura-2000 area and the use of PWC´s (Jet-Boats) is NOT permitted. Read more about the rules in force here.