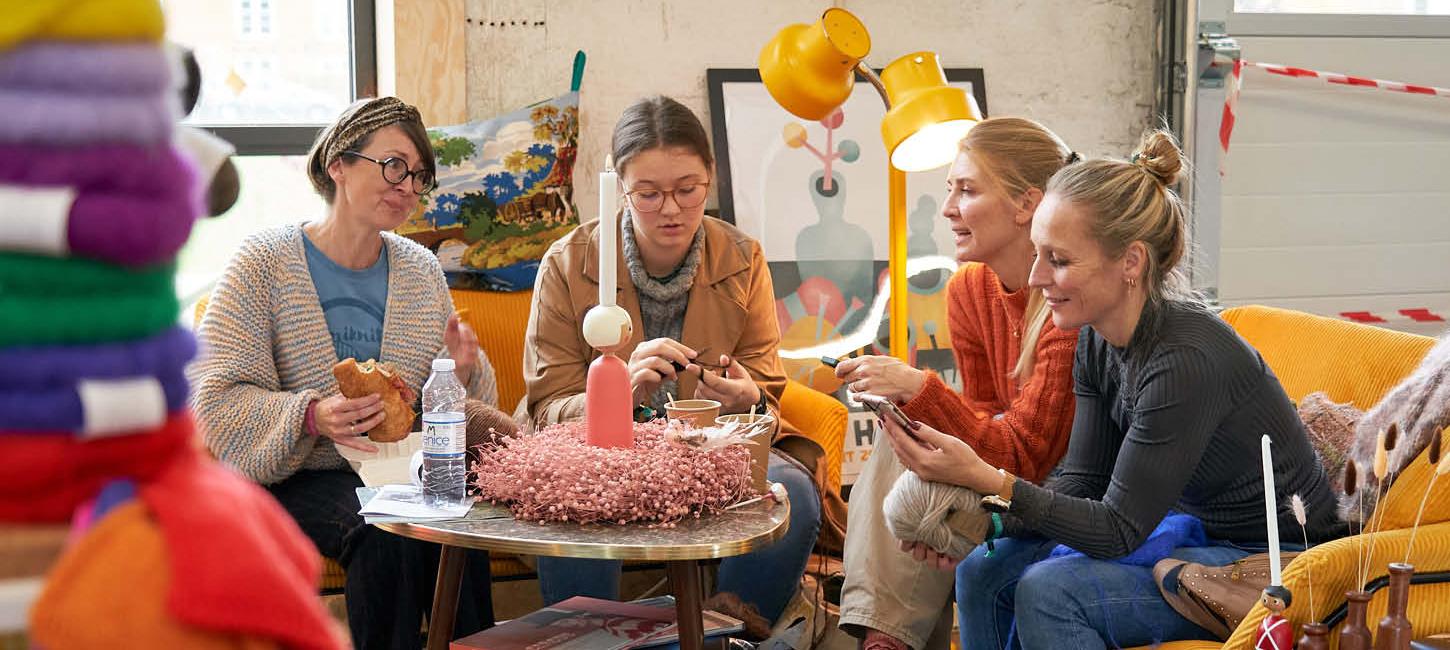 Masker i Marsken
One of the nicest events in Sønderjylland is a new, annual knitting festival that acts as a mental breathing space for local citizens and tourists alike. Will be held next time on 27-29 October 2023 in the marshes of Tøndermarsken in the southwestern corner of Sønderjylland.
Every year, Marianne Rosalie Kalb and Kirsten von Wildenradt go on a relaxing holiday together somewhere in the world. The two friends are also colleagues and run a communication business together, in addition to which they're both fans of mindfulness. As a means of recharging their mental batteries away from a hectic professional life, they also both knit. A couple of years ago, this convergence of interests led to the establishment of the Masker i Marsken knitting festival.
"On a balmy September evening in 2021 we were enjoying a glass of wine at a Greek taverna, and we both took out our knitting. Shortly afterwards, two women from the mindfulness group came over and asked if they could join us. The conversation quickly turned to the fact that the knitting festival on the island of Fanø was heading for closure – and, as a result, the idea of holding our own festival began to take shape. We ended up using the white napkins to draw draft proposals and write notes – and, in fact, that's how the knitting festival was born," remembers Marianne Rosalie Kalb.
Find this year's programmet at Masker i Marsken, where you can also buy tickets for lectures and workshops. The site is in Danish.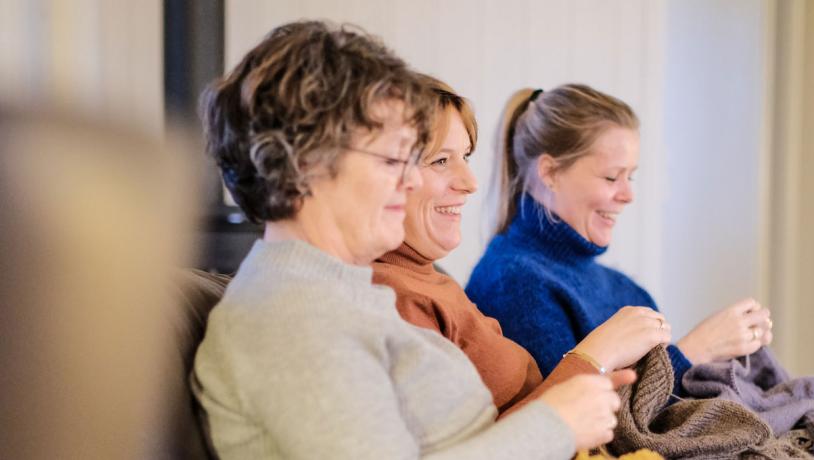 Photo: Masker i Marsken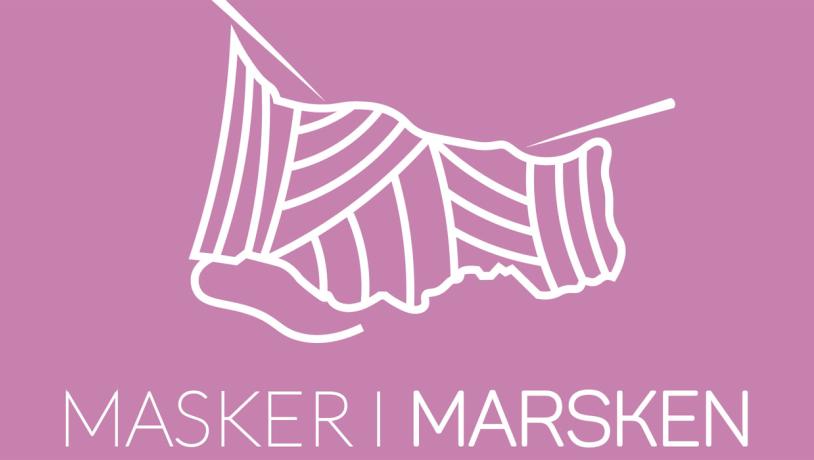 Photo: Masker i Marsken - logo
Why we knit
Since that evening on Crete, Masker i Marsken has taken shape, and is now a relatively extensive festival that takes place over three days in October. In addition to exhibitor areas where guests can buy yarn, the festival includes workshops, a fashion show and lectures. It's a recipe that's proved to be particularly popular. "We've talked a lot about why we knit. It isn't because we need clothes, so what's it really about? For us, it's a question of taking a break from the hustle and bustle of everyday life and giving yourself a few quiet moments in a bubble with your knitting. Last year we had a lecture on knitting as self-love, which is perhaps the best description – i.e., that you decide to spend time on yourself and on a handicraft because it provides energy and because you feel that it does you good," says Marianne Rosalie Kalb.
Much more Sønderjylland...