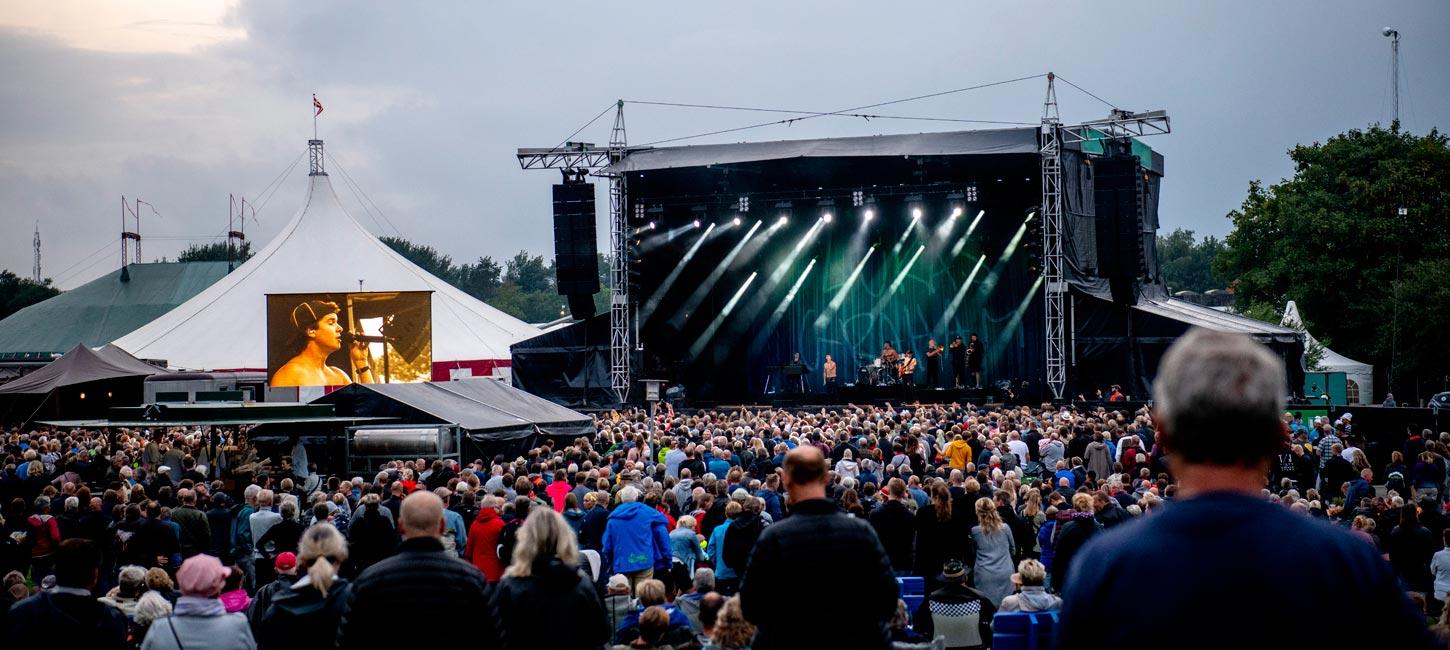 Tønder Festival
In the last weekend of August, Tønder is home to one of the best folk music festivals in Europe.
Enjoy crowds of enthusiastic concertgoers singing and dancing to music performed by dedicated and talented musicians on stage – where great music, a fantastic atmosphere and unbridled joy combine to form a wonderful and life-affirming symbiosis. 
We find ourselves at Tønder Festival, which is held every year on the last full weekend of August. The festival is primarily dedicated to folk music, but embraces a wide range of related genres, including roots, indie rock, Americana and alternative country. 
The festival dates all the way back to 1974, when a group of young musiclovers organised a three-day party in which ballads and folk music were accompanied by the sound of clinking glasses at "Bachmanns Vandmølle" on the banks of the stream of Vidå in Tønder.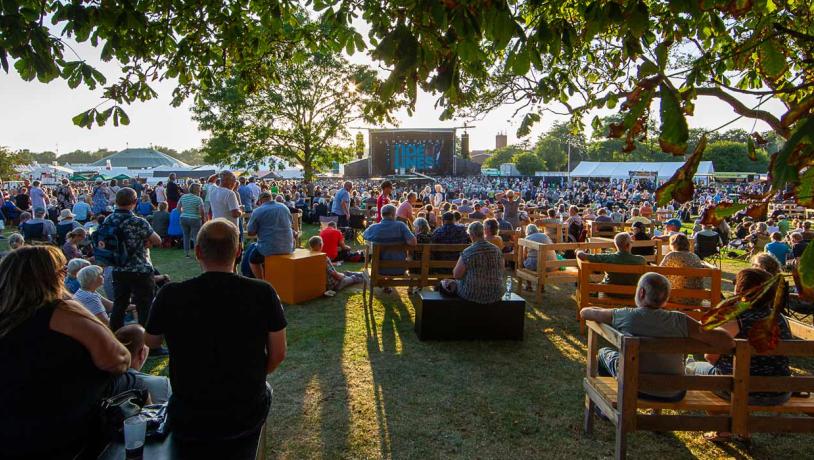 Photo: Jacob Eskildsen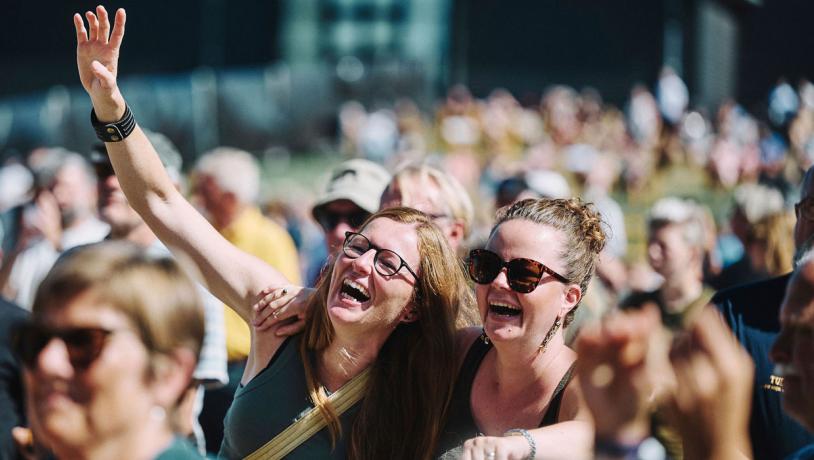 Photo: Ard Jongsma
This first event was a great success, leading to the first proper Tønder Festival being held the following year. The festival has continued to grow, and since 1978 has been held at the agricultural showground in Tønder. Today, around 10,000 people attend the festival. 
Tønder Festival is regarded in music circles as one of the most important folk festivals in Europe. Over the years, numerous well-known artists have performed at the festival – including Pete Seeger, Arlo Guthrie, Lucinda Williams, Jason Isbell and Emmylou Harris.
Focus at Tønder is on ensuring an enjoyable and relaxed experience for festival guests, as well as appealing to concertgoers of all ages. It's therefore no surprise to see many of the musicians attending each others' concerts, rather than spending all their time backstage.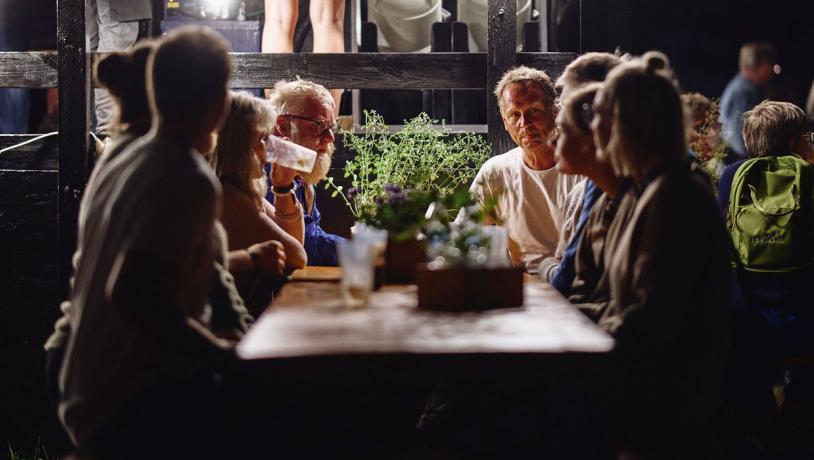 Photo: Ard Jongsma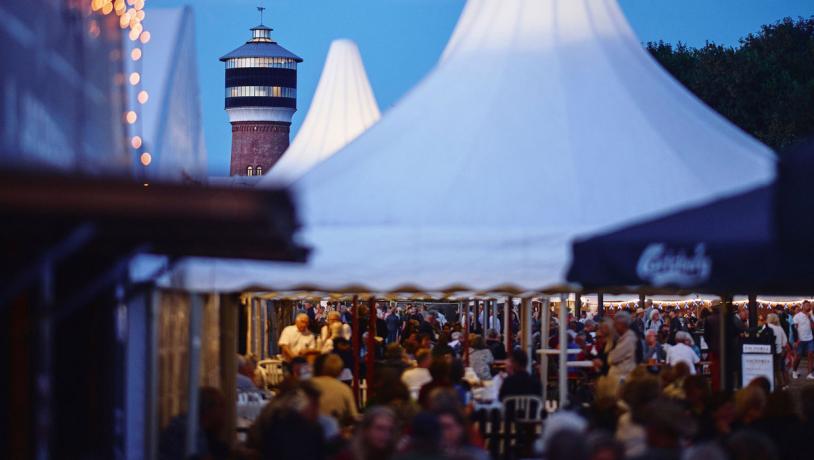 Photo: Ard Jongsma
Facts:
Whereas in the past guests bought a ticket for each concert at the festival on an individual basis, the concept was revised in 2012. Tønder Festival is now held in a huge enclosed festival area, where purchasing a wristband provides access to all of the concerts during the four-day festival.
There's a campsite adjacent to the festival, such that guests can stay close to the site. H.R.H. Princess Marie has been patron of Tønder Festival since 2009.