Brundlund Castle: Art at the castle
Make sure your trip to Sønderjylland includes Aabenraa, as this will give you a unique opportunity to appreciate art in beautiful old surroundings just a few minutes' walk from the central pedestrian precinct.
Brundlund Castle may be Denmark's smallest castle, but it's certainly not the dullest. Quite the opposite, in fact. Here you'll find successive art exhibitions with focus on artists that were born or grew up in Sønderjylland. The art collection at the castle consists of several thousand works dating from the 18th century until present day. The primary works are those produced by C.W. Eckersberg and C.A. Lorentzen.
There are only shifting exhibitions at the castle, so if you visit at intervals, there will always be something new to see. Efforts are made to make the museum appealing to all ages, and many of the exhibitions will thus contain items that are of interest to children. 
According to curator Kathrine Kampe, artists from Sønderjylland are often overlooked in Danish art history, an oversight that they're trying to remedy at Brundlund Castle.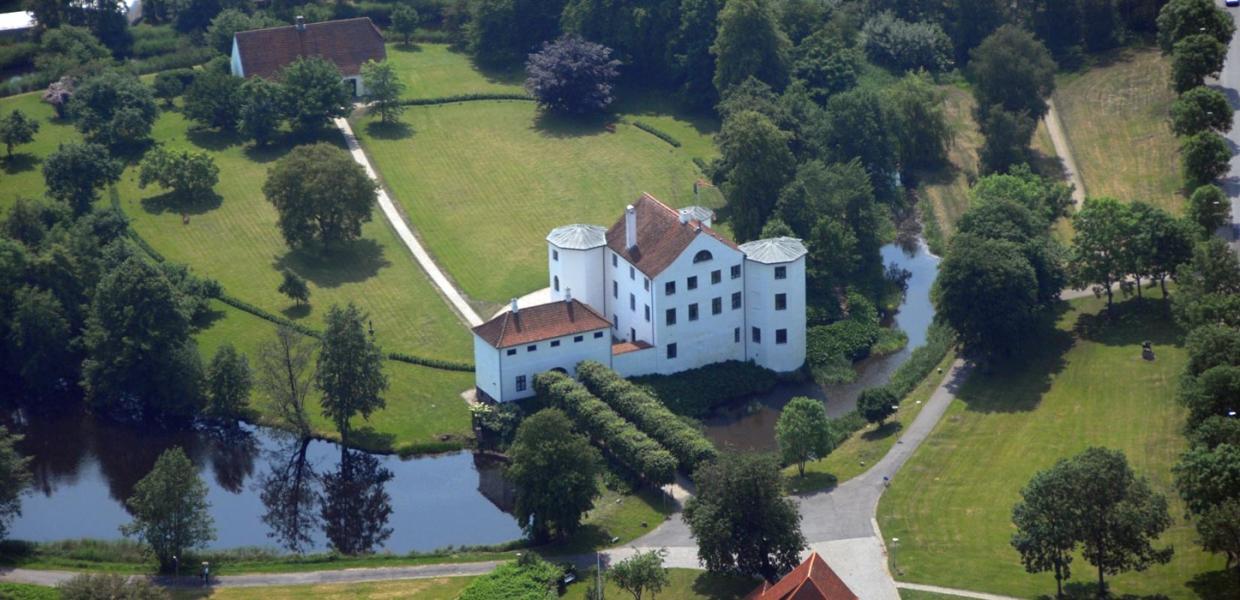 Photo:VisitAabenraa
As well as art, the museum also has other exciting facets. The castle has dungeons, a fortified cellar and octagonal corner towers, in addition to offering an interesting walk in the castle gardens and along the moat. The castle gardens are also used for performances of Tattoo, opera and ballet. 
Prior to becoming an art museum, for centuries the Castle was the official residence of a succession of prefects. When the prefect at the time left the castle in 1996, it was sold to the municipal authority in Aabenraa and converted into an art museum designed to house the art section from the culture-historical museum.
VisitSønderjylland © 2023