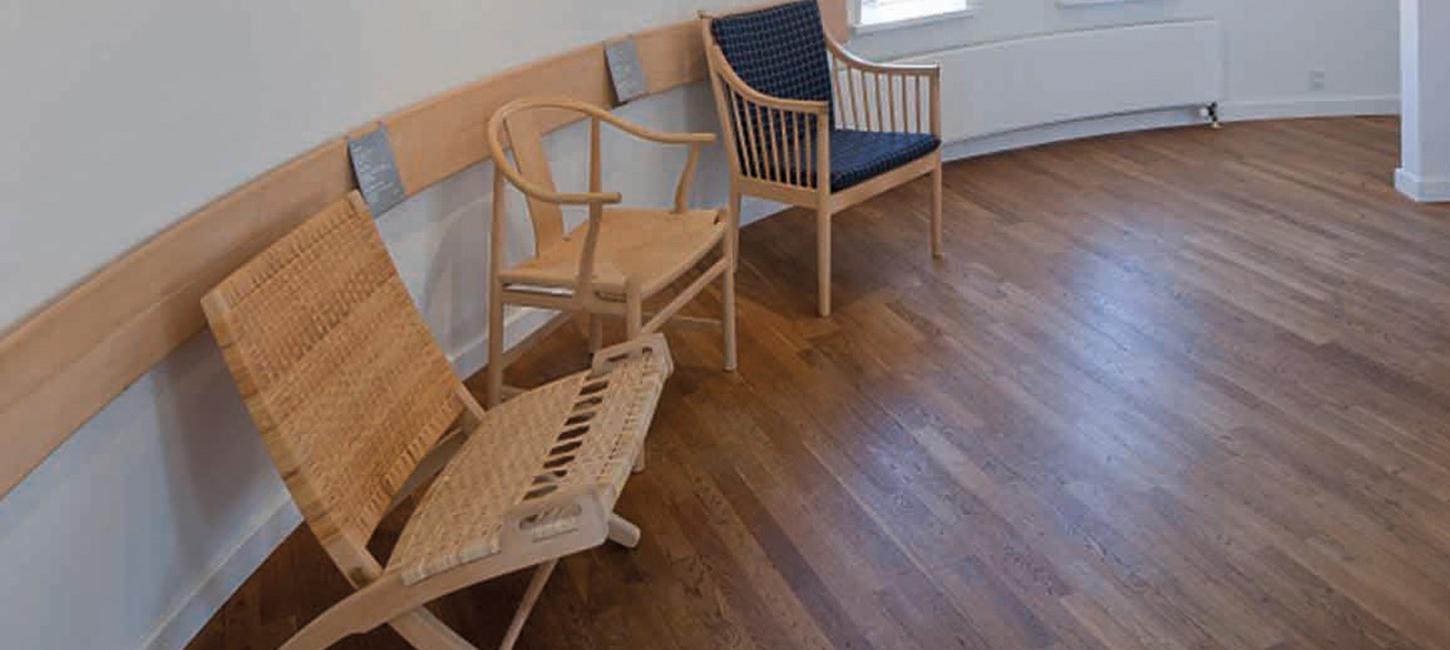 Classic furniture in the water tower
Photo:
Museum Sønderjylland
In Tønder's old water tower you can see an exhibition featuring works by one of Denmark's greatest furniture designers.
When approaching Tønder, you can see a round tower rising above the town's other buildings from quite a distance. This is the town's old water tower, although today it's no longer fresh drinking water that fills the tower.
In fact, it's Danish furniture design of the highest international class. Distributed throughout the water tower's eight floors, you can find 36 chairs that were created by famous Danish furniture designer Hans J. Wegner. He donated the chairs to the museum himself, calling them his "36 best chairs" amongst the more than 500 different chairs that he created during his long career. The 36 works by Wegner now make up a permanent exhibition in the former water tower, which is part of the museum complex involving cultural history and art in Tønder, which is, in turn, part of Museum Sønderjylland.
When Hans J. Wegner donated a selection of his chairs to Tønder, it was because he was born and grew up in Tønder, prior to moving to Copenhagen at the age of 21. In later life he wanted to give something back to the town that had fostered his talent and provided him with his education as a joiner.
Wegner died in 2007 at the age of 92, prior to which he'd established himself as one of the world's leading furniture architects. He's regarded as one of the pioneers and founders of Danish modernism within furniture design. He was a driving force behind the concept that became known as "Danish Modern", and which contributed to a change in the way people looked at furniture in the 1950s and 1960s.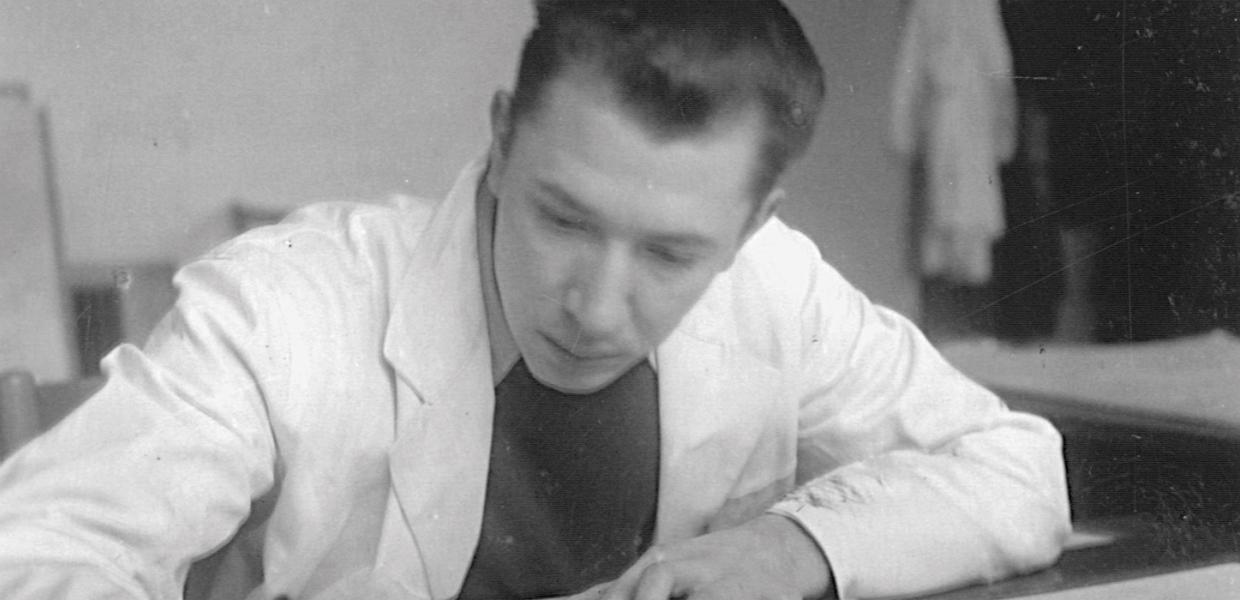 Photo:Museum Sønderjylland
In purely technical terms, Wegner was renowned for his great understanding of wood and for combining perfectly executed seams and joints with exquisite shapes in his chairs. This led to him being referred to as "the chair master".
Among Wegner's best known works are "The Chair", the Chinese chair, the wishbone chair and the peacock chair. "The Chair" became famous when it was used during a TV debate in the USA in 1960 between J. F. Kennedy and Richard Nixon, and it helped put Danish furniture design on the world map.
In addition to being able to enjoy Wegner's most famous chairs, you also have a fantastic view of the town of Tønder and the "Tønder Marsh" from the top of the old water tower. 
Much more Sønderjylland...
VisitSønderjylland © 2023