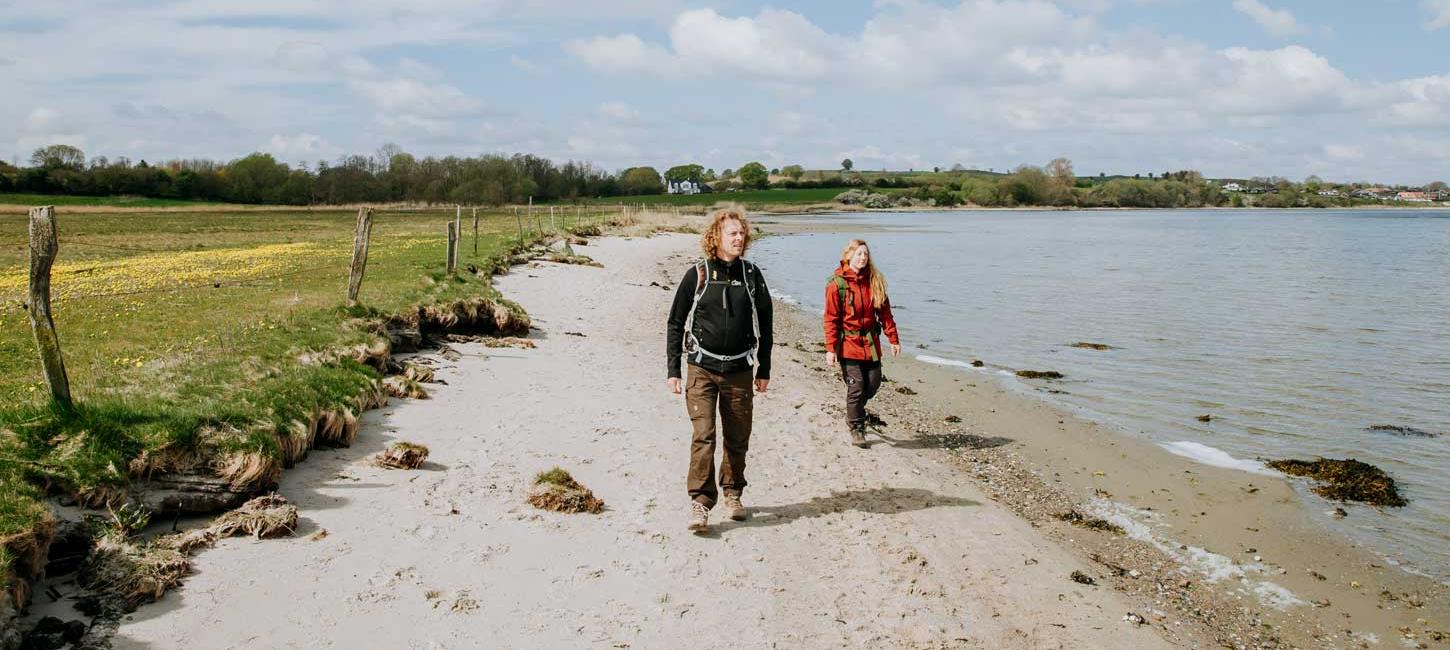 The Gendarme Path
The Gendarme Path runs from the Danish-German border near Padborg through Kollund, Gråsten, across Broagerland and Vemmingbund, past Dybbøl and further on to Sønderborg, Høruphav and Skovby on Als. Most of the way you walk along the coast through a changing landscape.
On May 5th 2015 the Gendarme Path was certified by the European hiking association as "Leading Quality Trail – Best of Europe" making it the first European quality hiking trail in Denmark. The trail meets the criteria of a varied landscape, nature attractions, views, cultural history, sights, infrastructure, surface and signage. The Gendarme Path is a part of European Hiking Trail E1 from Rønsdam to Krusaa and E6 (stage 16ff) from Høruphav to Krusaa.
Book vandreophold på Gendarmstien
When you follow the Gendarme Path it is not difficult to imagine how the gendarmes had to keep both their eyes and ears open when they controlled their routes along the steep slopes, through secretive forests and along the flat beaches. Their job was to keep an eye out for smugglers, who tried to bring goods in to or out of the country without paying the tax which, through centuries, had been one of Denmark's most important sources of income.
The border control with the gendarmes was formed in 1839 in order to protect the officials from the custom services of the duchies along the river Elb. After the defeat in 1864 the Danish border was moved north to the Kongeå – and in 1866 the gendarmes followed. Upon the reunification in 1920 the gendarmes once again headed south and patrolled along the current border from the Wadden Sea in the vest to the southern tip of Als in the east.
In 1958 the border control was handed over to the police and the gendarmes became a thing of the past have an existence of more than 100 years.
Much more Sønderjylland...