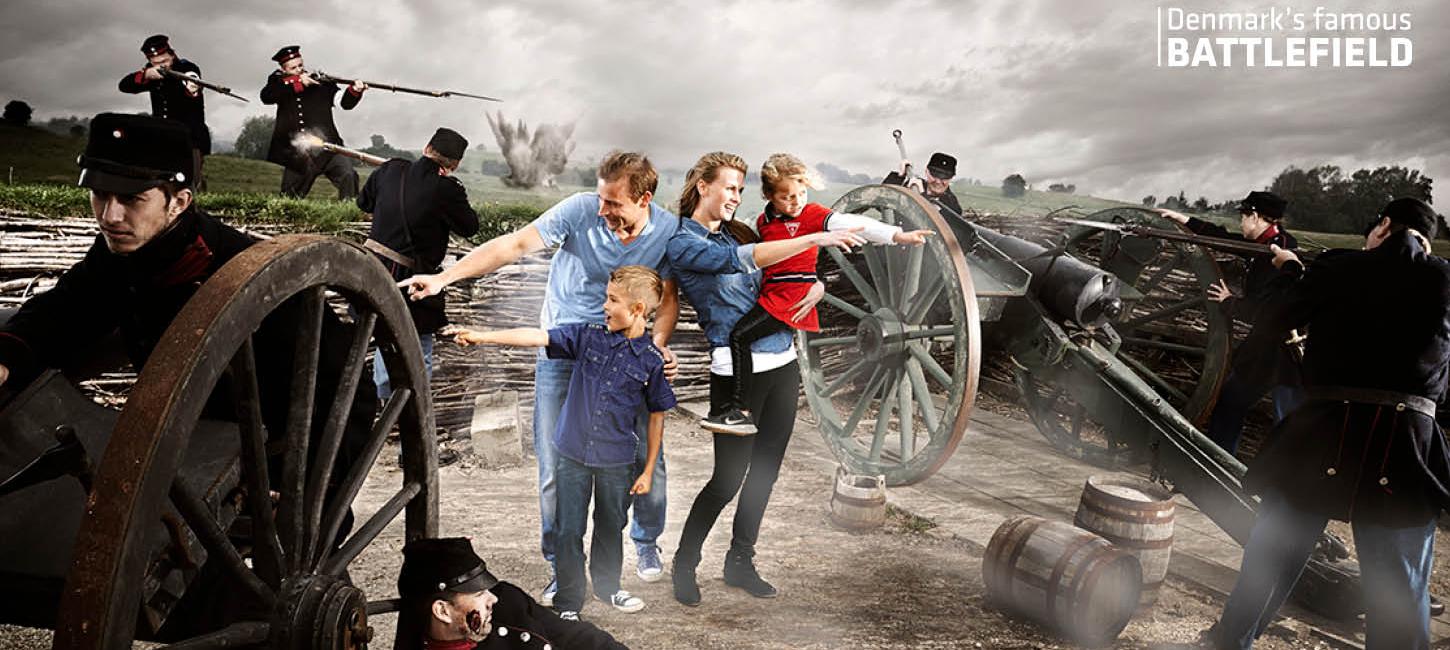 History Centre Dybbøl Banke
Photo:
Historiecenter Dybbøl Banke
At History Centre Dybbøl Banke you'll be thrust into one of the most exciting chapters of Denmark's history. Accompanied by the activity of bullets being cast and the smell of hot pancakes, you and your family will experience the Second Schleswig War of 1864.
Prussian soldier J. Bubbe is raving about his new breech-loading rifle, which fires bullets at a formidable rate. Danish private Hansen is happy with his good old muzzle-loader. It doesn't have such a high rate of fire, but on the other hand it works every time!
At History Centre Dybbøl Banke you may be fortunate enough to hear the light-hearted banter between the two soldiers during the Second Schleswig War between Prussia and Denmark in 1864. And it's this kind of dissemination of history which is the centre's trademark, explains Centre Manager and Curator Bjørn Østergaard.
We tell the story of the 1864 war through the people that were part of it. Through old letters and diaries we can get an insight into what the people were like and how they experienced the war. When visitors see, hear and speak to the historical figures, they experience history in a new and exciting manner. New characters are constantly arriving, and in this way we can renew and vary the experience of being at the history centre.
Did you know that...
History Centre Dybbøl Banke is one of Sønderborg's Top Attractions? If you have a combi-ticket for Sønderborg's Top Attractions, you'll be able to visit each of the five attractions – Universe Science Park, History Centre Dybbøl Banke, Sønderborg Castle, the iconic windmill at Dybbøl Mølle and the former brickworks at Cathrinesminde Teglværksmuseum – once during the course of the season. The combi-ticket costs DKK 379 for adults and DKK 269 for children between the ages of 5 and 17. The ticket is valid from the day you buy it until 23 October 2022 – so you've got plenty of time to visit all five attractions. The combi-ticket can be bought online or at tourist offices in Sønderborg and Aabenraa.
 
It isn't only the historical figures that are active at the history centre: you and your family will suddenly find yourselves playing a role in the dramatic events at Dybbøl Banke in 1864.
To the tones of Danish song 'Dengang jeg drog af sted', you'll be marched under command up to the public gallery, where you have to cover your ears whenever the cannons are fired with a deafening boom.
Later on, you can try to move one of the incredibly heavy stronghold cannons. You can also enjoy pancakes cooked over the fire, make rifle bullets at the blacksmith's and write letters using pen and ink.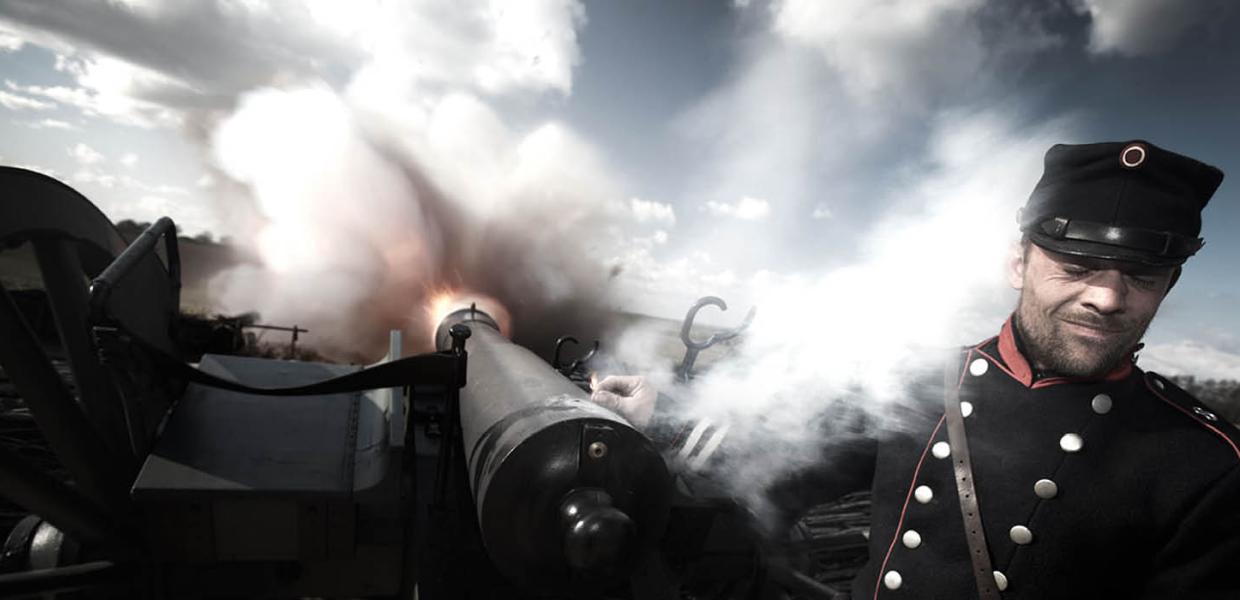 Photo:Historiecenter Dybbøl Banke
Much more Sønderjylland...