Sausages with German inspiration
Meats and sausages from Sønderjylland are famous throughout Denmark. And it's no coincidence, because the Sønderjylland butcher's craft is synonymous with quality and high meat content.
Generally-speaking, the sausages contain less flour and fewer additives than elsewhere in Denmark, and the butchers use recipes that have been handed down for generations.
Although these proud butcher traditions are regarded as being characteristic of Southern Jutland, in fact the profession owes a great debt to the Germans. Many German butchers settled in Sønderjylland when the region was under German control between 1864 and 1920 – and for many years following reunification, the butchers were of German origin. Similarly, among butcher's assistants there was a tradition of heading to Germany to learn the trade at the highest level.
There are therefore many similarities to the butcher tradition that exists south of the Danish-German border and continues all the way down to South Tyrol in northern Italy. For centuries, German butchers have produced their sausages and other meat products in accordance with special purity rules that placed strict demands on quality and the quantity of meat. These rules have also been followed in Sønderjylland, which explains the region's excellent sausages.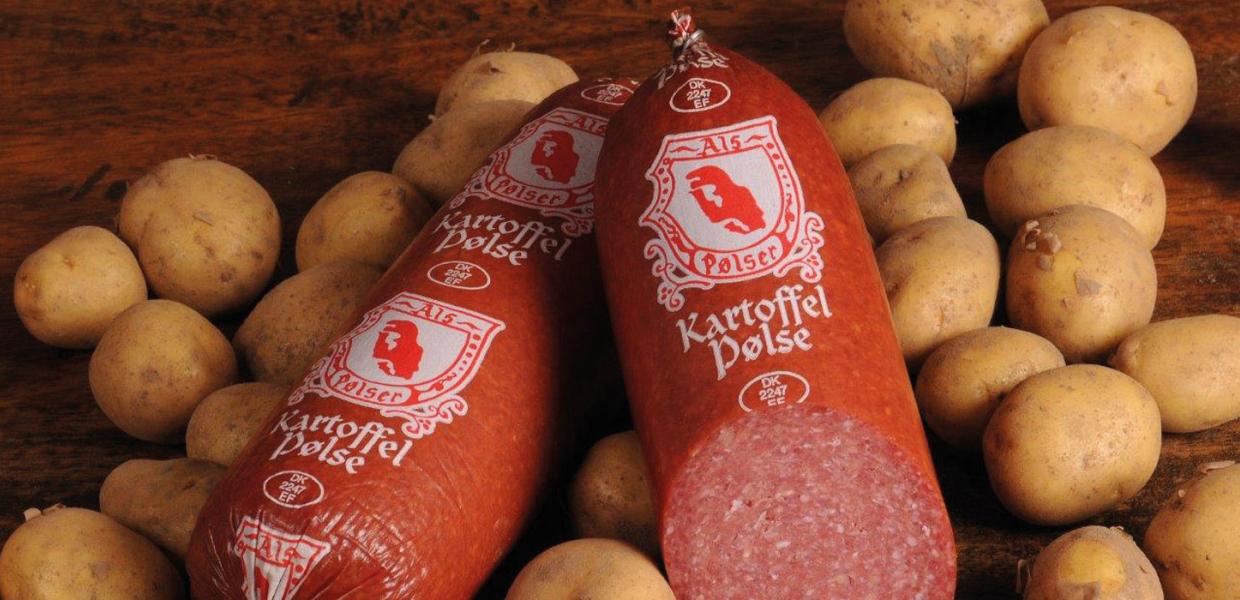 Photo:Als Pølser