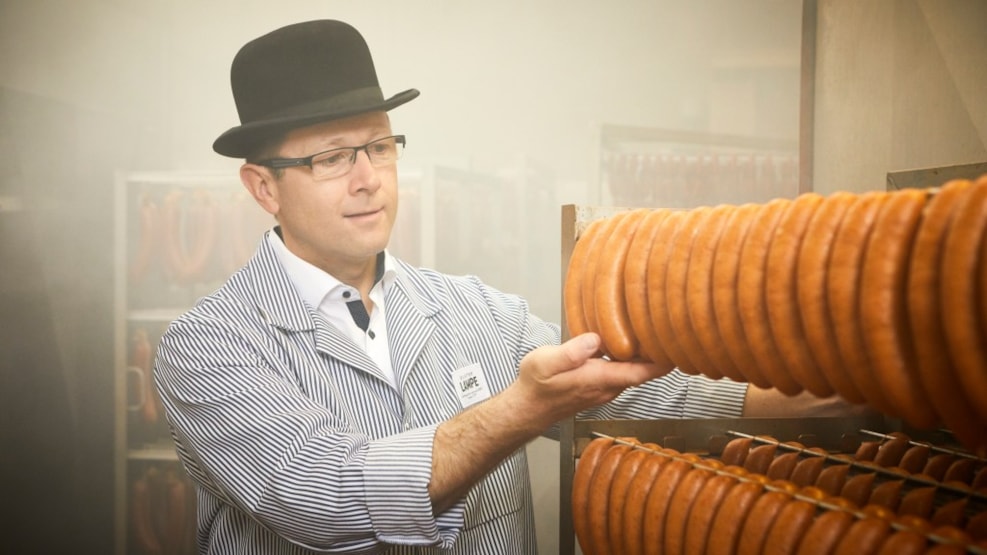 Slagter Lampe
Slagter Lampe is a true family company from Southern Jutland, with roots going back to 1939.
Today, the third generation of the Lampe family runs the business in the form of Steen Lampe, and he has 3 great employees helping him maintain the old traditions.
The company was founded in 1939 by Ernst Lampe, and many of the old traditions, such as smoking over beech splinters, recipes and spice-blendings, are still an important part of the company today.
Slagter Lampe is no longer a butcher's shop, and the production has moved to more modern facilities, but Slagter Lampe's home is still Haderslev. You can buy the award-winning sausages in several supermarkets across the country.
VisitSønderjylland © 2023