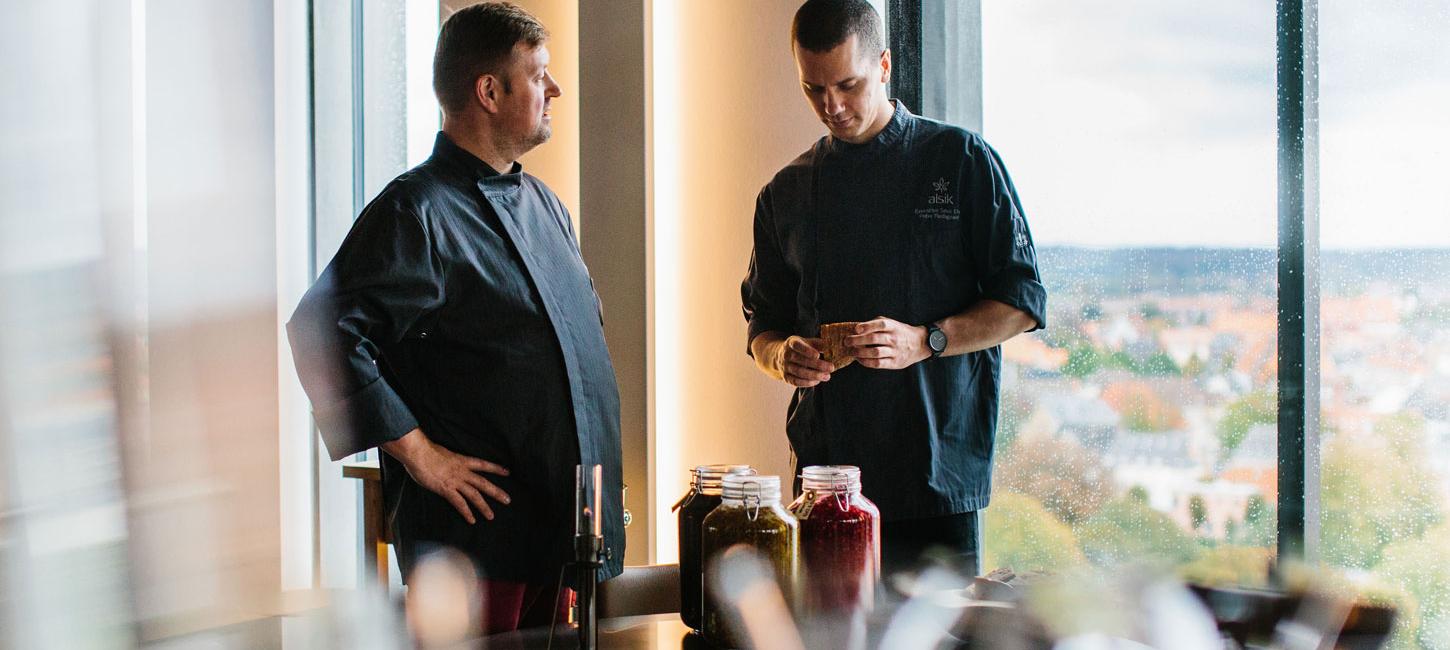 Michelin Restaurant Syttende
Photo:
Alsik Hotel og Spa
At Alsik Hotel & Spa, the employees go to great lengths to make the guests happy and send them on their way with an experience quite out of the ordinary. This is particularly true on the seventeenth floor, where Restaurant Syttende has been established to great international acclaim.
However, neither adulation nor awards provide the real motivation for Jesper Koch, who also runs Restaurant Alsik and Freja dining room. For Jesper Koch, it's all about serving exquisite local ingredients and celebrating Sønderjylland's rich culinary traditions. The fact that the restaurant has been awarded a Michelin star is simply an added bonus.
Restaurant Syttende uses exquisite ingredients, flavours and traditions from all over the world, combined with unrivalled local ingredients in season – often organic or biodynamic – for a 17-course dinner. Every single ingredient is meticulously chosen, with craftsmanship and traditions given pride of place. Such values resonate with Michelin's food experts.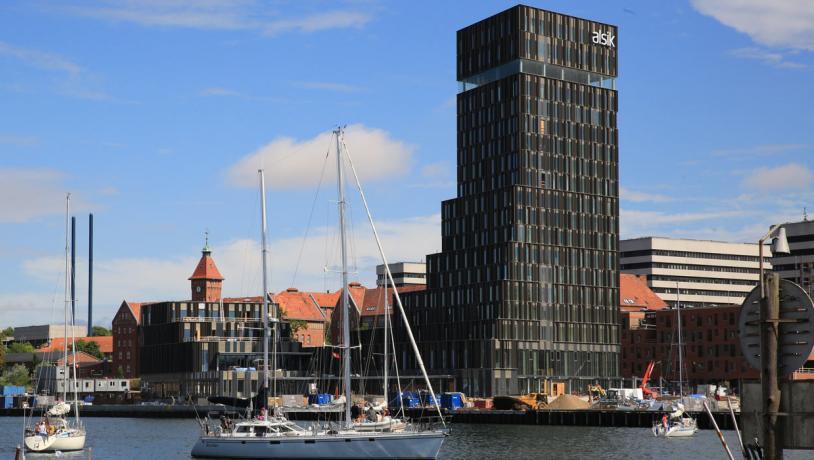 © Henning Larsen Group
Photo: Viggo Hjort Kohberg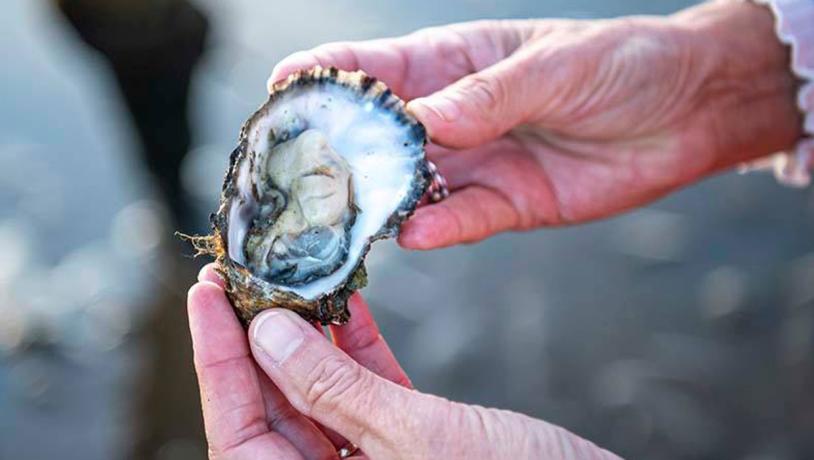 Photo: Ulrik Pedersen
The anonymous Michelin inspectors that turn up unannounced attach importance to ingredients, artisanship, personality and stability in their assessments of whether or not a restaurant deserves a star. Fortunately, Restaurant Syttende has earned such a star – and with good reason.
His upbringing in Aabenraa and a grandmother who cared greatly about good food have had an enormous influence on Jesper Koch's career. He himself sees the Michelin star as recognition of his native region and the local dishes that his grandmother introduced him to.
Jesper Koch is simply trying to keep local culinary traditions alive and to put the region back on the map. It's all about giving something back to the region and showing Denmark and the rest of the world that what may be regarded as classical regional cooking can offer something unique – something which makes guests happy.
Much more Sønderjylland...
VisitSønderjylland © 2023