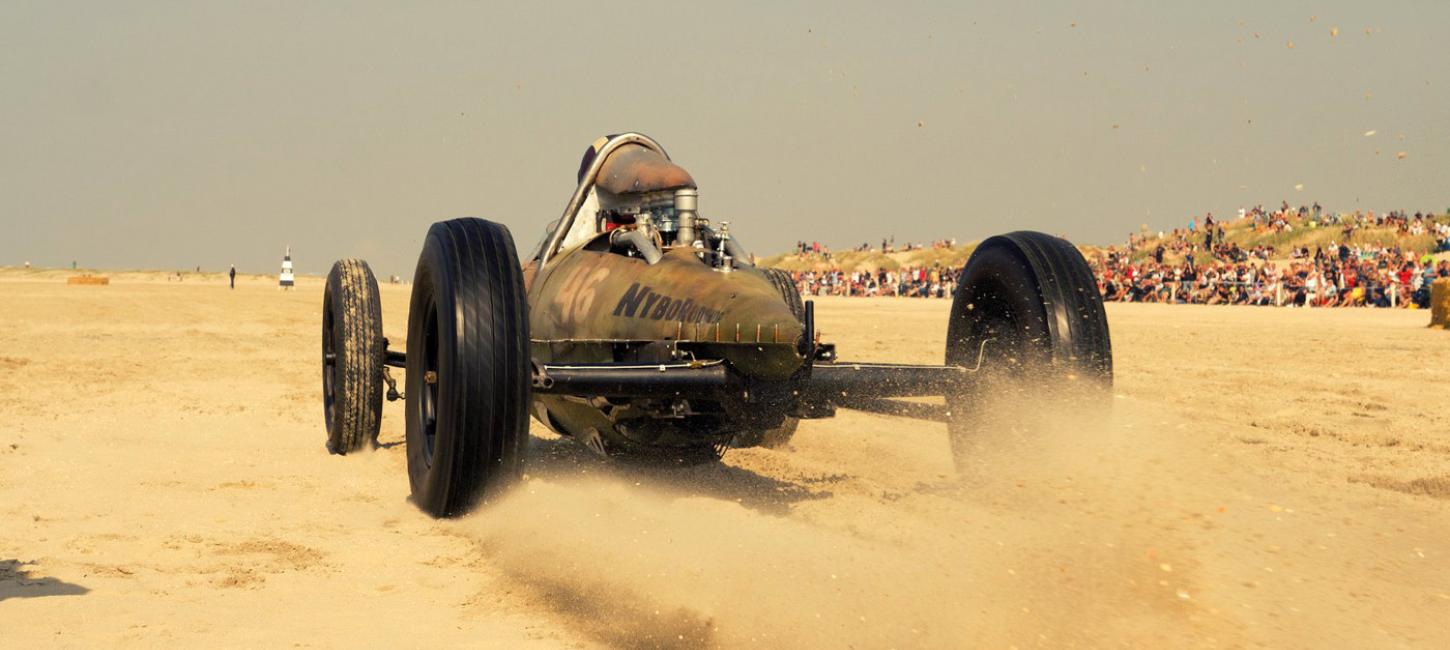 Rømø Motor Festival
Photo:
Rømø Motor Festival
High speed and cool cars at Lakolk beach. This year the festival is from August 18th - 20th.
For a moment the roar of the waves from the North Sea is drowned out by an even greater roar as riders and drivers twist the throttle or press the pedal to the metal thundering their vehicles along the beach. The majority of the competitors and a considerable number of spectators are dressed in period clothes that reflect fashions of several decades ago and make you feel like you're caught in a time warp.
We're on the be ach at Lakolk Strand on the island of Rømø on a late summer's day, and the unusual event on the beach is Rømø Motor Festival. It began in 2016, and every year since then it has been held at the end of August.
At the festival, drivers of historic race cars and motorcycles built before 1947 compete on a 202-metre long track on the c ompact sands of Lak olk, which is one of Europe's widest beaches. The vehicles compete two and two against each other, and the rules are very simple: it's all about crossing the line first!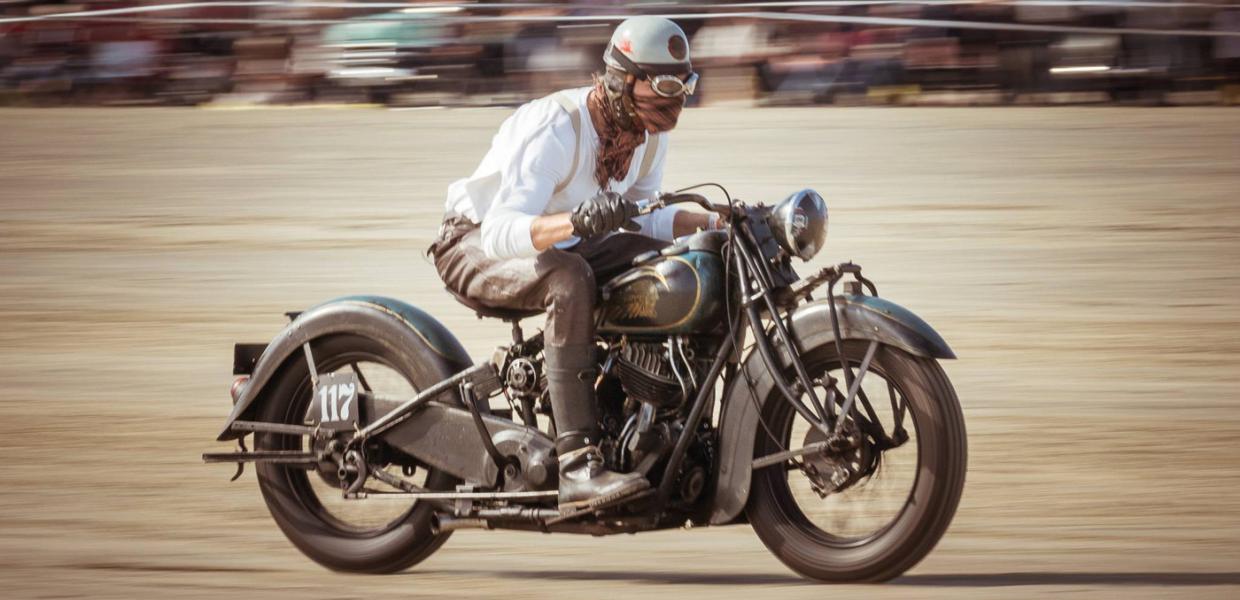 Photo:Rømø Motor Festival
The motor festival pays homage to the historic motor races that took place between 1919 and 1924 on the beach of the neighbouring island of Fanø. Great importance is attached to the historical element, and thus all competitors and volunteers have to wear clothes that match the age of their vehicles. The general public is also encouraged to adopt this period dress code.
Rømø Motor Festival has gotten bigger and bigger every year since it began in 2016. The first festival saw 60 vehicles competing, whilst that figure in 2019 had risen to 115 from 13 different countries. The number of spectators has also been on the rise, with more than 30,000 people attending the beach race on Rømø in 2019.
The festival actually begins on Friday evening in Skærbæk on the mainland of Jutland, where there is technical scrutineering of the competition vehicles at skærbækcentret, which is where the festival race camp is located. Curious spectators can see the magnificent historic race cars and motorbikes up close, and the event has developed into something of a folk festival in Skærbæk. 
Much more Sønderjylland...
VisitSønderjylland © 2023