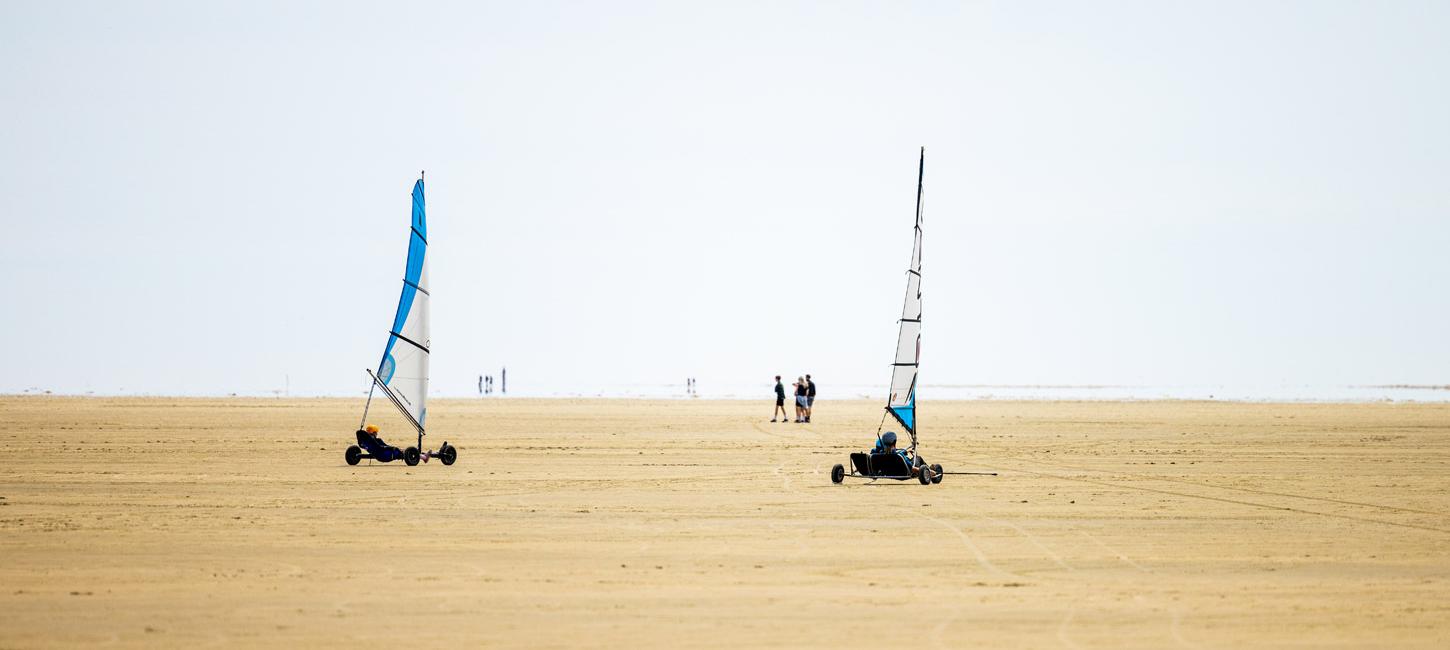 Daredevils on Sønderstrand, Rømø
Photo:
Destination Sønderjylland
Do you like amazing experiences, the wind in your hair and the unmistakable thrill of speed? Then you really should visit Sønderstrand on Rømø and have a go at some of the high-speed activities on the beach.
On Rømø, the beach isn't just for relaxing and having a nice time. If you visit Sønderstrand, you should expect to be able to experience plenty of thrills and the sensation of speed that comes from the wind blowing in off the North Sea.
KiteSyd and Ourstuff offer fun experiences for both children and adults on Sønderstrand.
VisitSønderjylland © 2023