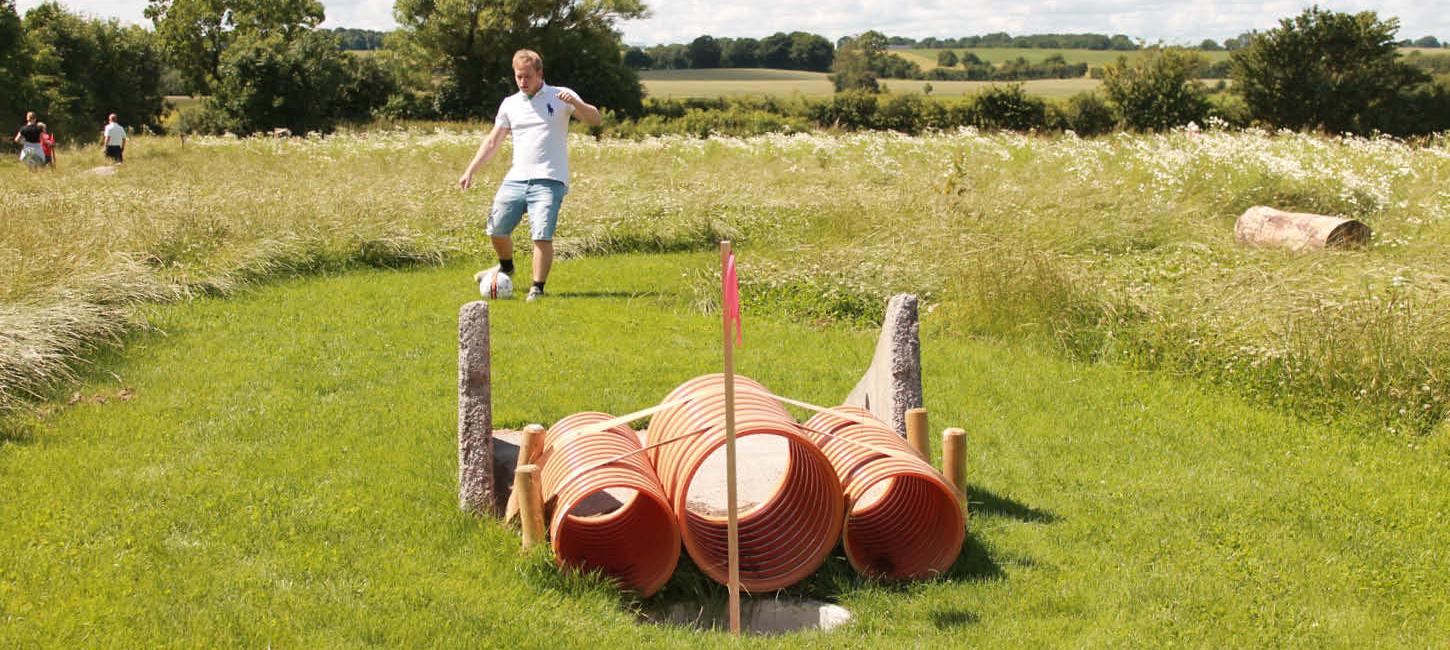 Football golf in Sønderjylland
Photo:
Hejsager Fodboldgolf
Football golf is fun for children and adults alike. Are you ready to compete against the rest of the family?
Football golf is a sport which combines elements from both football and golf. Instead of using a golf club to hit the ball into the hole, players use their feet to kick the ball into the holes on the course. The course resembles a typical golf course, but is usually somewhat shorter and has bigger holes that are designed to accommodate a football.
Football golf can be enjoyed by players of all ages, whatever their level of skill, and is a fun way to enjoy an outdoor pursuit whilst challenging yourself and your friends at the same time. It requires both precision and strength to kick the ball from the tee into the hole in as few shots as possible.
The sport has become increasingly popular during recent years, and, as such, there are several courses in Sønderjylland.
You can play football golf at the following places in Sønderjylland
Click on the "Map" below and find a course close to you, or wherever you may be staying on holiday.
VisitSønderjylland © 2023
English