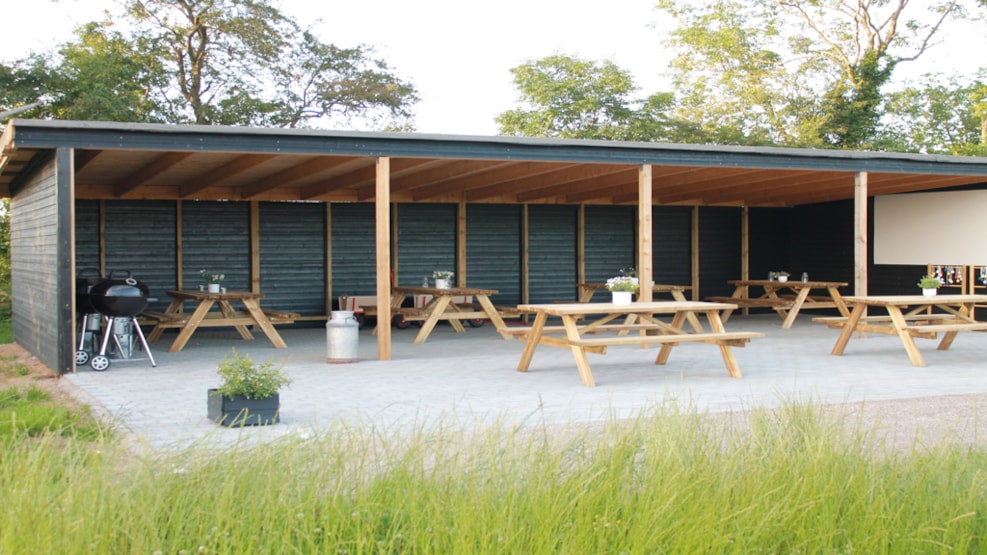 Hejsager Fodboldgolf
Football-golf is a fun and entertaining game, where everyone can participate; no matter their footballskills.
In football-golf, you must kick the ball into the holes with the fewest possible kicks. In football-golf, your legs are the clubs, and instead of golfballs, you are shooting footballs around the field, and the holes have a diameter of 60 centimeters. The courses include obstacles, where you might have to shoot the ball under, above, through, left or right. The field itself has 18 different courses varying in lengths and difficulties. Some courses will include "shortcuts" in the obstacles for the smaller children.
Hejsager Football-golf offers an 18-hole course, with plenty of opportunities to challenge friends or family and enjoy a nice day together. There is a large, covered terrace with a barbecue, where you can enjoy a picnic and drinks (if you would like to use the barbecue, please bring your own coal). You will also find the storage room for balls and toilet facilities next to the terrace.
Parking: There are parking spaces available. At the parking lot you will find small pull-carts, which you are allowed to bring with you around the field.
Getting the equiptment: You will pay and get the balls and scorecards next to the covered terrace. When you are finished with the balls, you must return them to the storage room.
Payment: Cash or mobilepay/swipp - once entrance is paid, you can play as many rounds as your legs can carry!
VisitSønderjylland © 2023