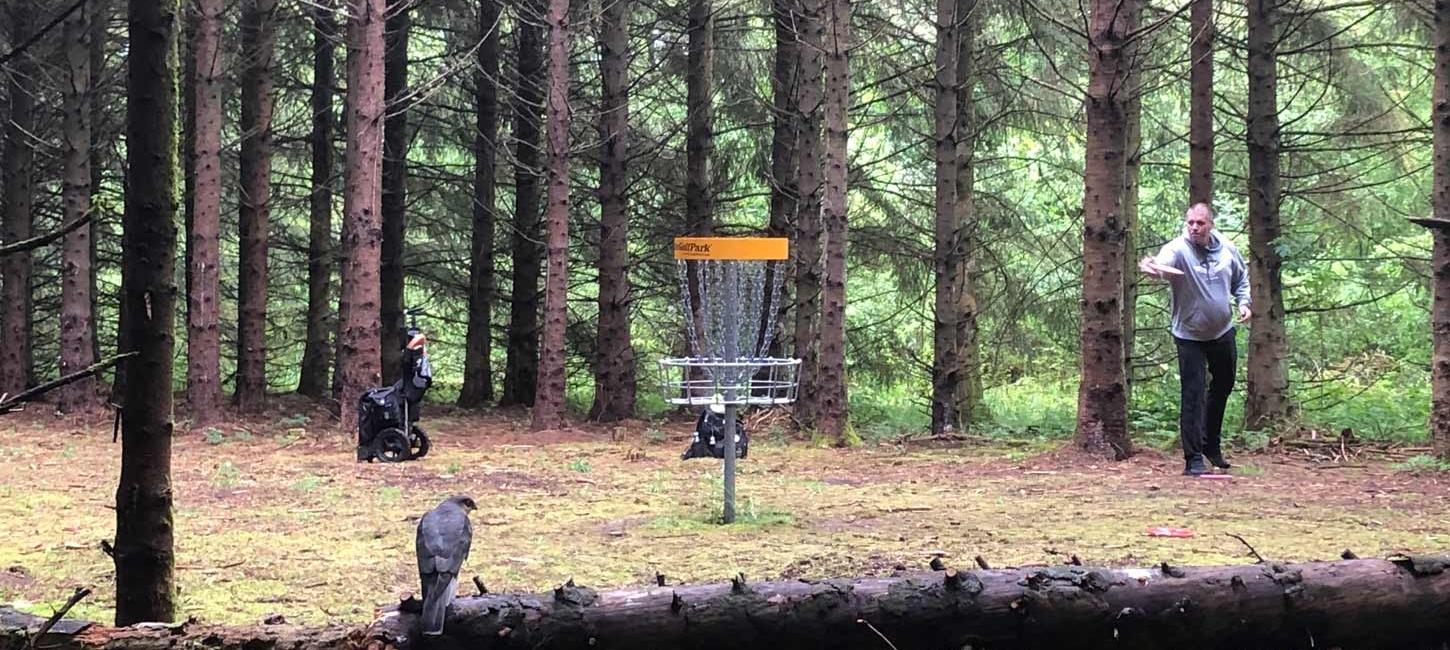 Disc Golf in Sønderjylland
Photo:
Æ Disc Golf Klub 6100
Have you ever tried throwing a frisbee? Elevate your frisbee skills to a completely new level with a game of Disc Golf. In Sønderjylland you can find Disc Golf courses at several places, particularly on the east coast.
Rules for disc golf
Disc golf is played in the same way as ordinary golf.
The golf disc replaces the club and ball.
The hole is replaced by a disc golf basket.
Always make sure that you have an unobstructed view before throwing the frisbee. Never throw if there are people or animals within range.
You play in groups of maximum 4 players.
All players throw from the tee (start) in the direction of the disc golf basket (the hole).
You then continue throwing from the place where the golf disc lands until the disc is in the hole.
The golf disc is deemed to be in the hole when it's lying in the basket or hanging in the chains. The golf disc is not in the hole if it's lying on top of or underneath the basket, or if it's only touched the basket.
The number of throws is recorded for each hole, before being added together to find a total for the round. The winner is the player who has used the fewest number of throws on all the holes in the round.
The player whose golf disc is furthest from the basket is always the player who throws first.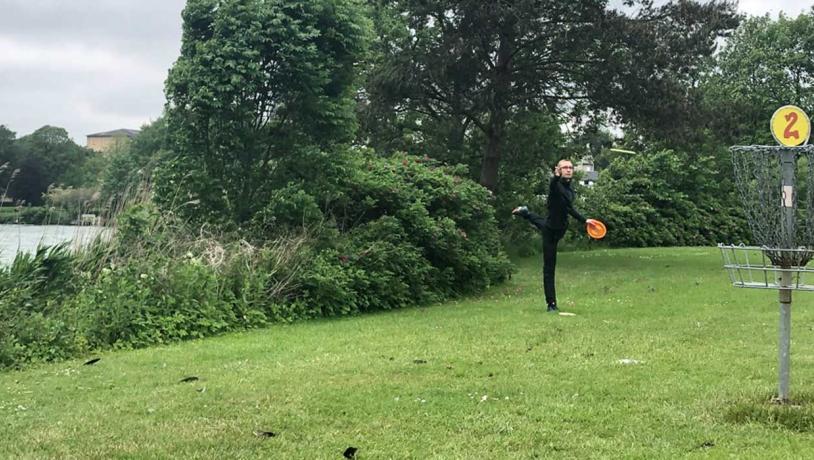 Photo: Æ Disc Golf Klub 6100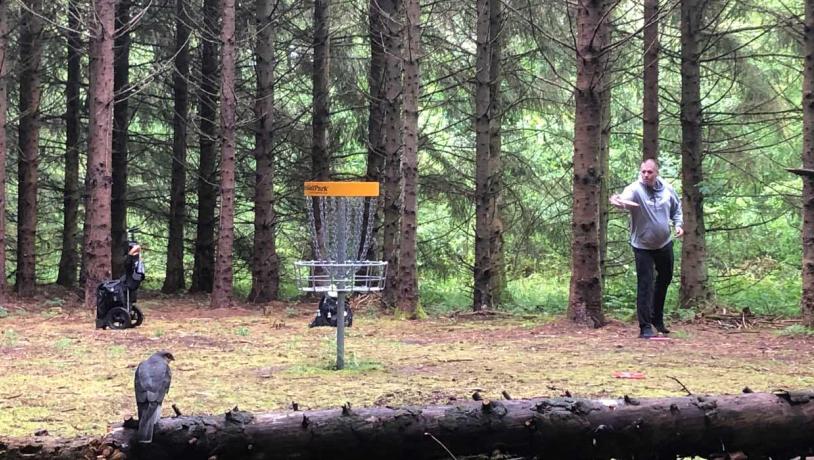 Photo: Æ Disc Golf Klub 6100
Disc Golf courses in Sønderjylland
VisitSønderjylland © 2023
English