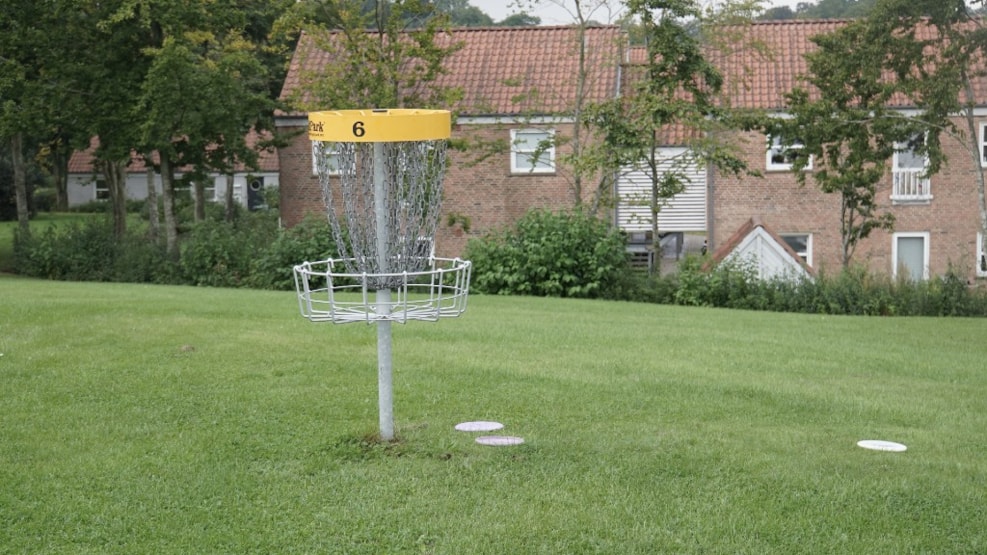 Aabenraa Disc Golf
Aabenraa Disc Golf is a small cozy club with a good 18 hole course.
The course is located in the green area between Frueløkke and Uglekær in the northern part of Aabenraa. The course has 6 baskets with 3 tee places (draft places) for each basket, and thus it becomes an 18 hole course. The tees are marked with tiles in the grass.
The track is free and freely accessible at all times, and if you come by car, it is easiest to park near Frueløkke 16, so basket 1 and our information board are just on the other side of the hedge.
On the information board there are course maps etc.
VisitSønderjylland © 2023