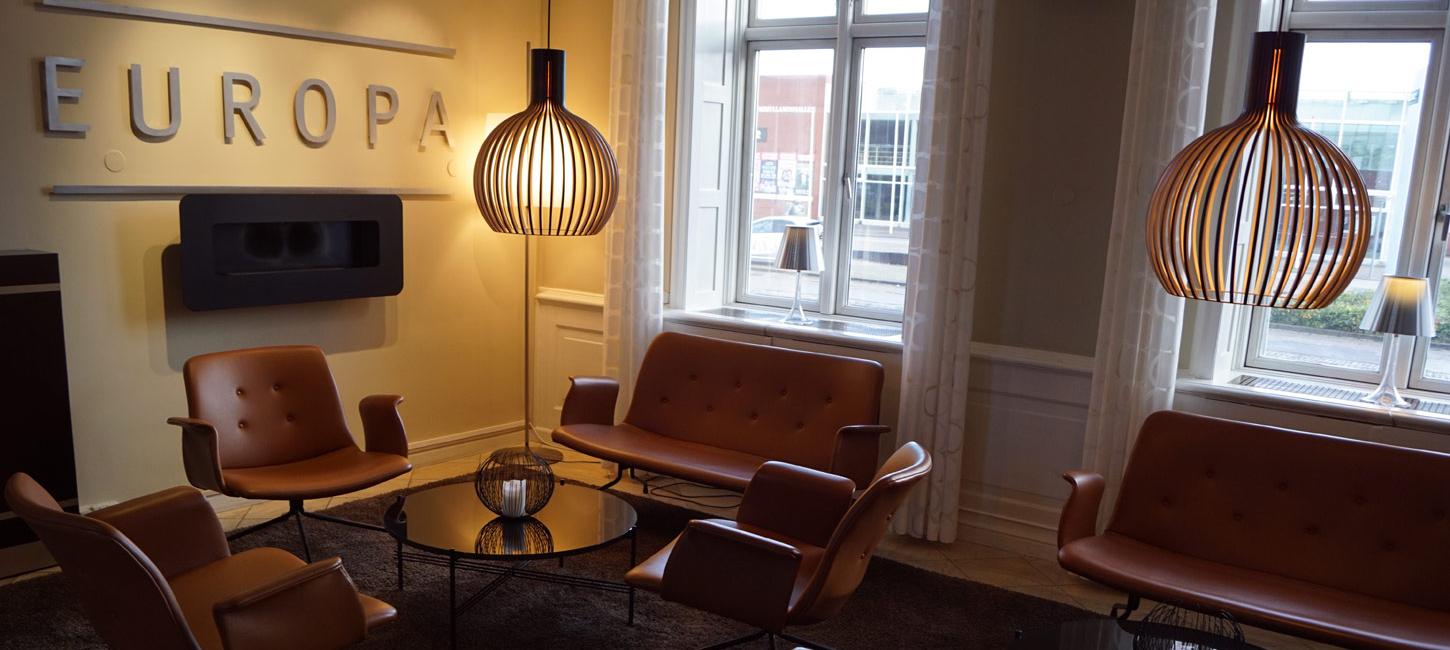 Hotel Europa
Hotel Europa is situated in the middle of the town of Aabenraa, close to the pedestrian precinct, marina and beach.
All our rooms are modern and tastefully decorated with own bathroom, toilet, hairdryer, iron and ironing board, flatscreen, cable TV, free wireless internet, coffeemaker and minibar. In addition, there are air coolers in all rooms.
 
Regardless of whether you choose to stay for 1, 2 or more nights, we really want you to come back one day. As a result, everyone you meet will be friendly, helpful and welcoming and we'll do our utmost to make sure you feel that you're treated well and have a really good experience – and hopefully will want to return in the future. If you arrive in a Tesla or hybrid vehicle, we have four EV charging stations.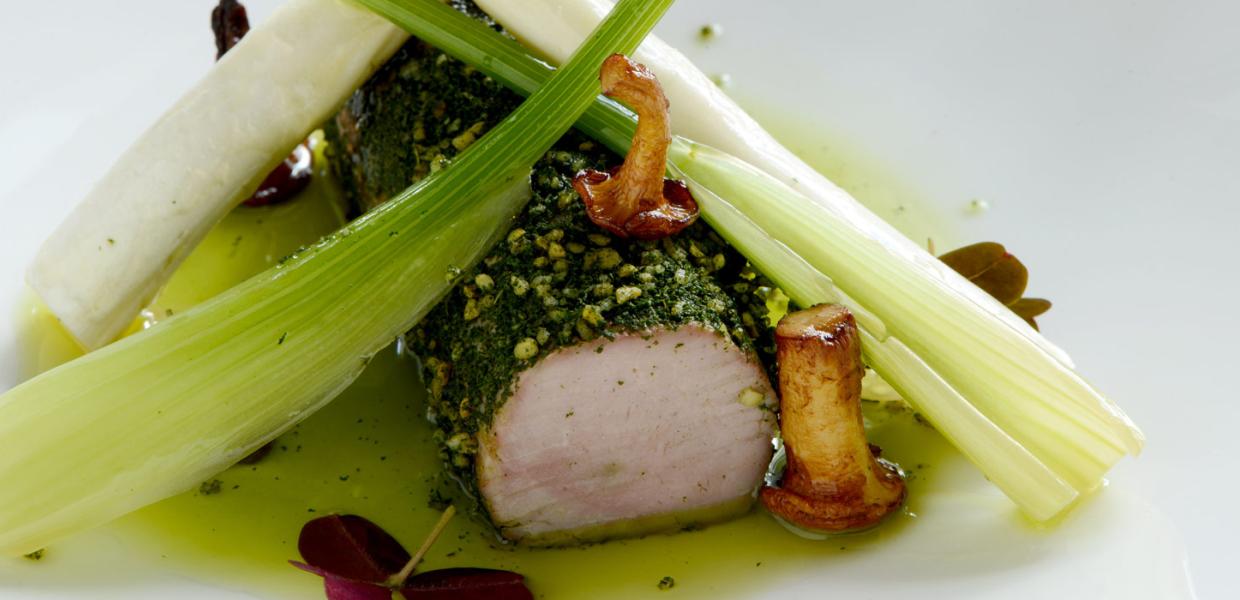 Photo:Hotel Europa
Hotel Europa has 2 restaurants and a large, covered terrace. Both restaurants provide a culinary experience in their own particular way. During the summer months, the terrace is open, and you can enjoy a cold glass of wine, a delicious meal, or a satisfying draught beer.
No10:
At Restaurant No10 we have delicious dishes that are based on the ingredients of the season and modern methods of preparation. Our restaurant is spacious, yet at the same time manages to maintain an intimate and cosy atmosphere. The menu changes on a regular basis and has up to 5 different dishes at any one time. You can also choose from our à la carte menu. Our skilled waiters can help you put together a wine menu that perfectly complements your evening meal.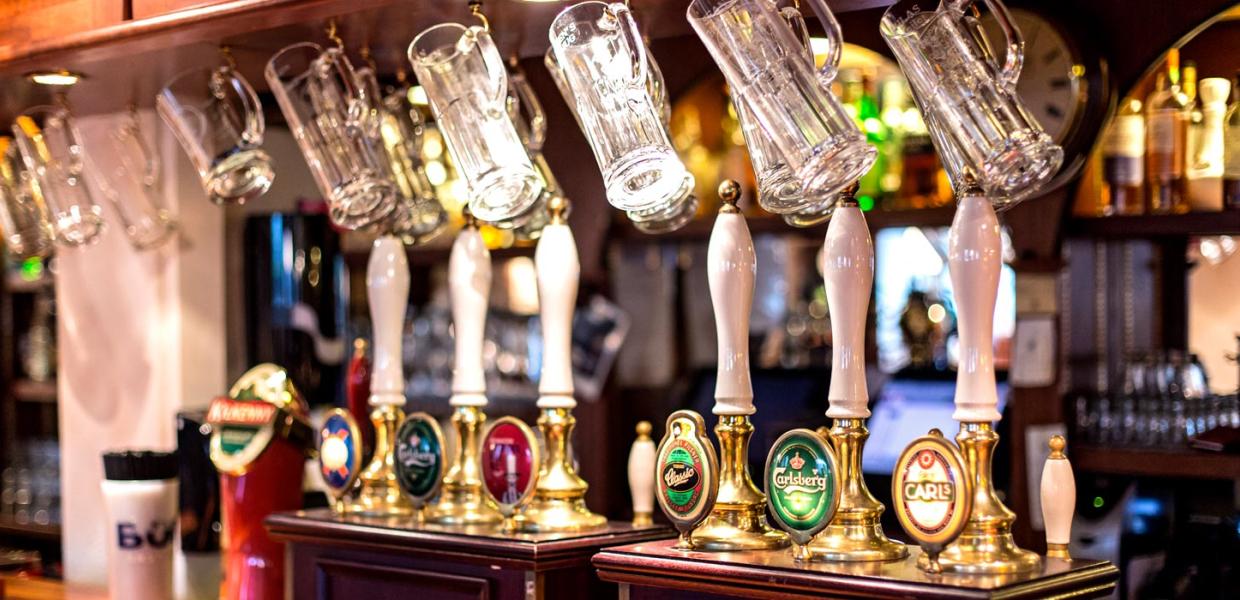 Photo:Hotel Europa
Fox And Hounds:
At the Fox and Hounds you can relax in a genuine Scottish pub.
Here you have the chance to enjoy our selection of beer from all round the globe. Our range usually includes 22 different draught beers, more than 70 Danish and foreign bottled beers and 45 different whiskies. We also have a wide range of mixers and drinks.
We strive for a cosy, candlelit atmosphere, whilst our friendly and competent bar staff can pour a pint with respect. We often have live music and can also host dedicated events such as beer-tasting and tasting of other drinks.
If you need a good, solid meal in unpretentious surroundings, then you've come to the right place. 
 
Much more Sønderjylland...