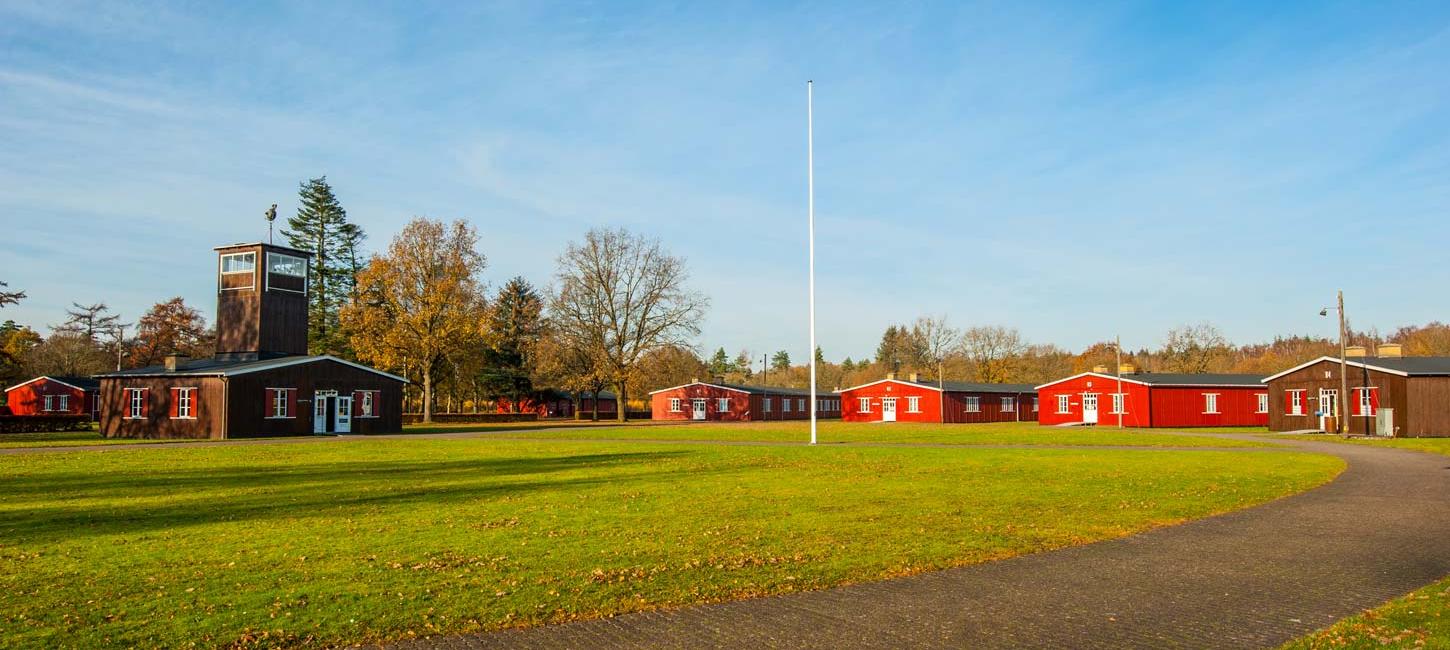 The Frøslev Camp and the white busses
The last stop before the concentration camps.
At Frøslev Camp you can experience an interesting yet bleak chapter in Danish history.
2020 marked the 75th anniversary of the end of the Second World War. Sønderjylland has a large number of museums and sites connected to this historic event.
One of the most thought-provoking is Frøslev Camp, which is just outside Padborg, close to the Danish-German border. Frøslev Camp was an internment camp put into service in August 1944. By that time, the German occupying forces had sent hundreds of Danes – mostly from the resistance – to prisons and concentration camps in Germany.
In order to hinder this, the Danish authorities asked the Germans to build an internment camp in Denmark, where prisoners could be detained instead. The Germans acquiesced and the camp was constructed, although paid for by the Danish state.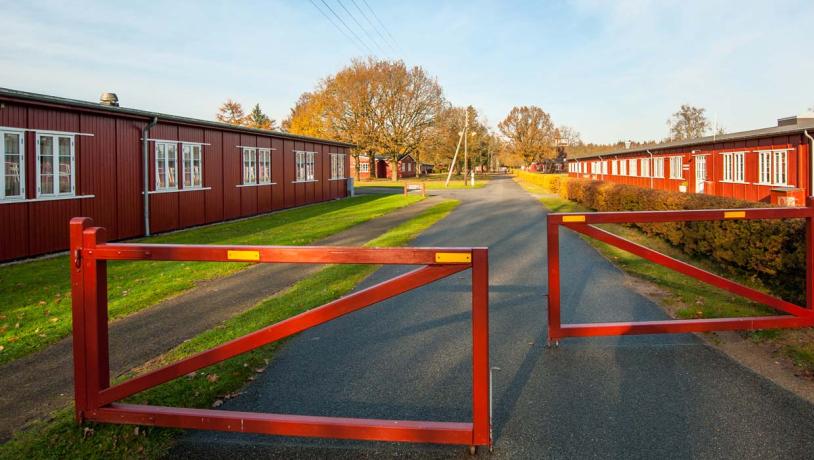 Photo: Raul Hirian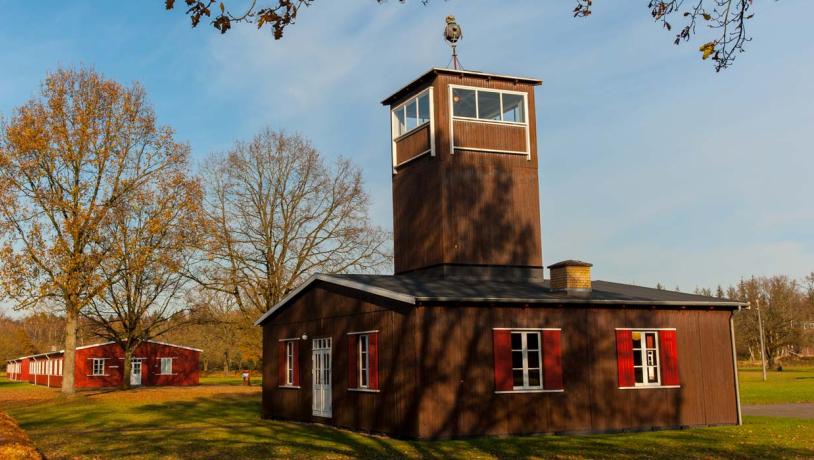 Photo: Raul Hirian
The Germans didn't always observe the agreement, however, and during the final months of the war no fewer than 1600 prisoners were deported to the dreaded concentration camps, where a number of them perished.
Frøslev Camp has been preserved in more or less its original form. Surrounded by forest, at first sight the well-maintained buildings appear almost idyllic, but when you see the barbed wire and the guard towers, the mood darkens – and you begin to understand the prisoners' fear of being deported south.
While Danish prisoners were sent from Frøslev to German concentration camps, there was a heavy flow of traffic the other way. As Vice President of the Swedish Red Cross, Count Folke Bernadotte negotiated an agreement with Germany, according to which Danish and Norwegian prisoners were released from concentration camps and permitted to travel to Sweden.
The prisoners were picked up by a long row of white painted buses with a red cross on the sides, and were therefore known as "the white buses". Thousands of prisoners were rescued from the camps during the final months of the war.
Much more history in Sønderjylland