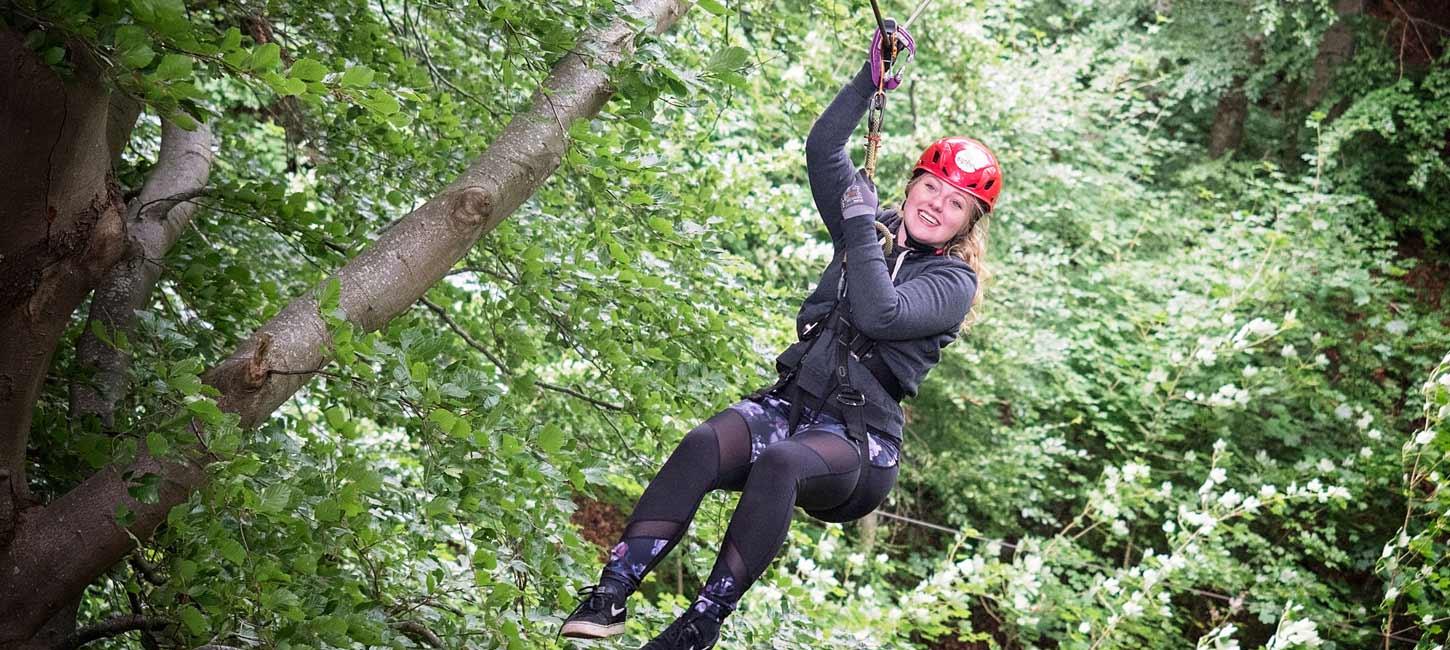 High Park Sønderjylland
Photo:
Haderslev Erhvervsråd
We're all familiar with a walk in the woods, but at HighPark.dk you can experience quite a different trip through the forest – one which takes place among the treetops.
We have a fantastic climbing park in extremely picturesque surroundings. The park has 6 routes of different degrees of difficulty. Each of the routes is unique, but you'll meet many obstacles on all of them. You and your family or friends can therefore expect an unforgettable and active day that features plenty of challenges and good exercise, not to mention a few butterflies in your stomach when you set off on one of our 20 aerial runways and rope bridges that cross the deep gorge, where you can also experience the purling brook beneath you on the forest floor. You reach a height of around 25 metres on the highest routes, but you can also stick to the lower routes if you're not so keen on heights. 
You begin your visit with thorough instruction from one of our highly skilled instructors, after which you'll be climbing on your own. All the routes begin on the ground, but you'll quickly find yourself up in the trees. The climbing park is open to children from the age of 6, although the youngest children must be accompanied by their brave parents on a climb. 
Although you'll find yourself high up in the treetops, you can rest assured that you'll be perfectly safe. You'll be wearing a safety harness and helmet. Our safety system means that you're always connected to a safety wire by means of a carbine that you cannot open by yourself – nevertheless, if things get a bit too much for you, then our instructors will always be ready to give you a helping hand or some good advice on how to continue on your way. 
© Destination Sønderjylland
Photo: Peter Bjerke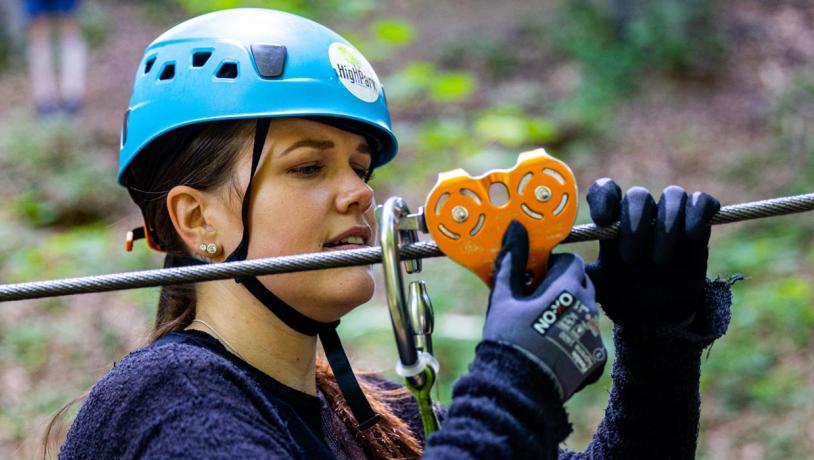 © Destination Sønderjylland
Photo: Peter Bjerke
Everyone is welcome at the climbing park, which often receives visits by large groups such as schools, company trips and stag nights or hen parties.
And once you've completed the course, you have the chance to treat yourself to an immediate reward. We have a popular pancake house immediately adjacent to the park where you can eat some of Denmark's biggest pancakes. We have substantial savoury pancakes with various types of meat filling, as well as tempting dessert pancakes. All pancakes are served freshly made. 
If you still have some energy left, then we also have a fantastic crazy golf course where you can challenge your friends.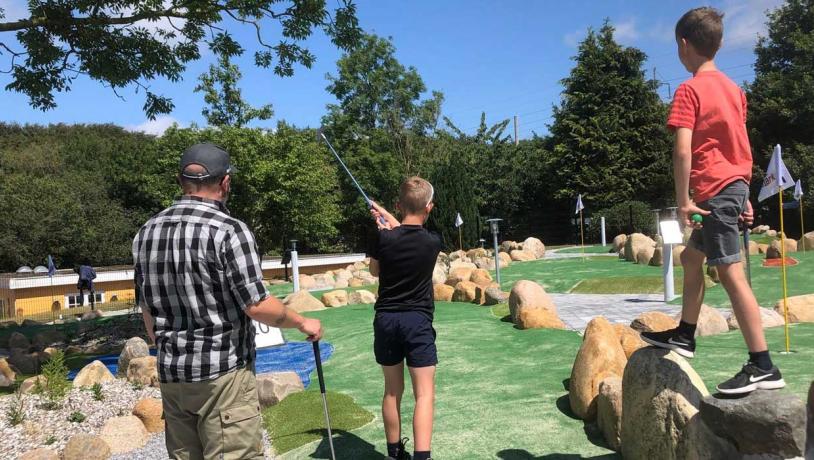 Photo: Genner Hoel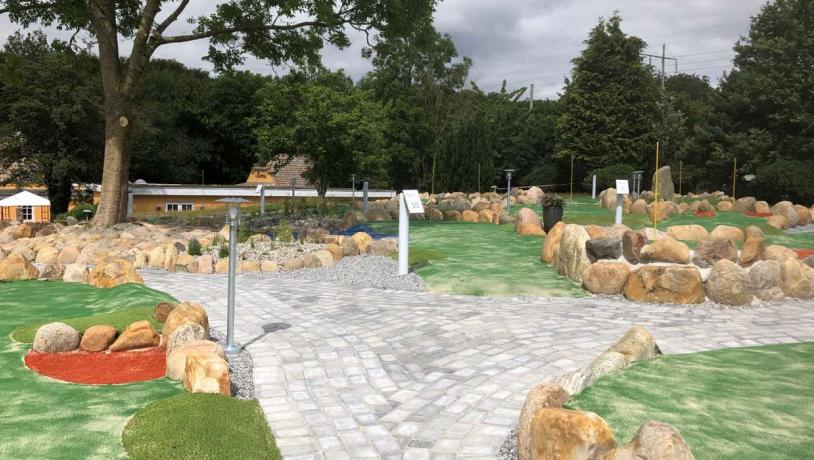 Photo: Genner Hoel
We have a small, pleasant campsite where there's peace and quiet, time to relax and enjoy yourself and plenty of time to go for walks in the woods immediately adjacent to the park. We can also offer a unique overnight stay in the treetops. Don't miss out on the chance to experience Reden, which can be booked overnight. In 2021, Reden received an architectural award from the municipal authority in Aabenraa.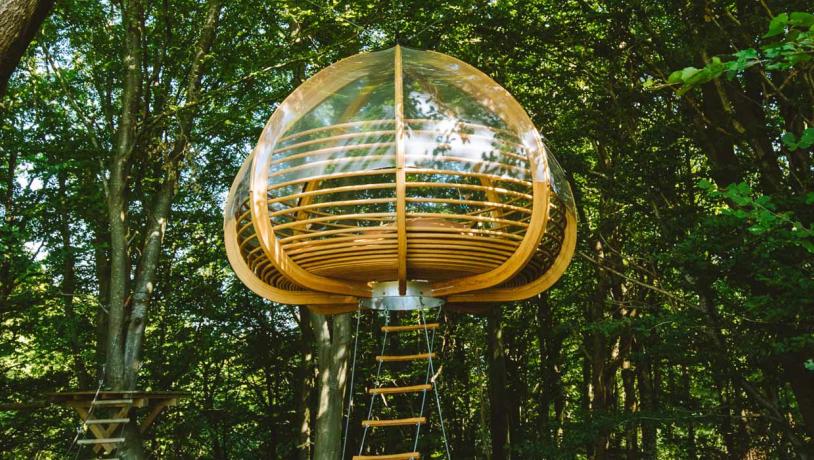 Photo: Destination Sønderjylland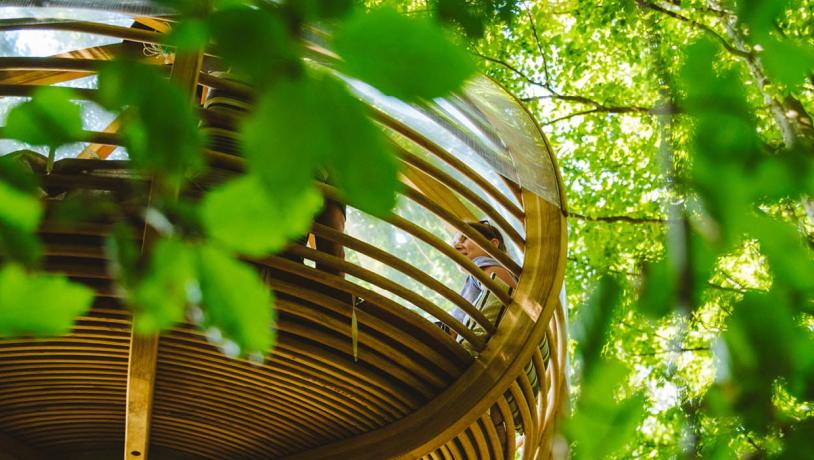 Photo: James Cripps
We look forward to being able to offer you great adventures at Genner Hoel.
Much more Sønderjylland...