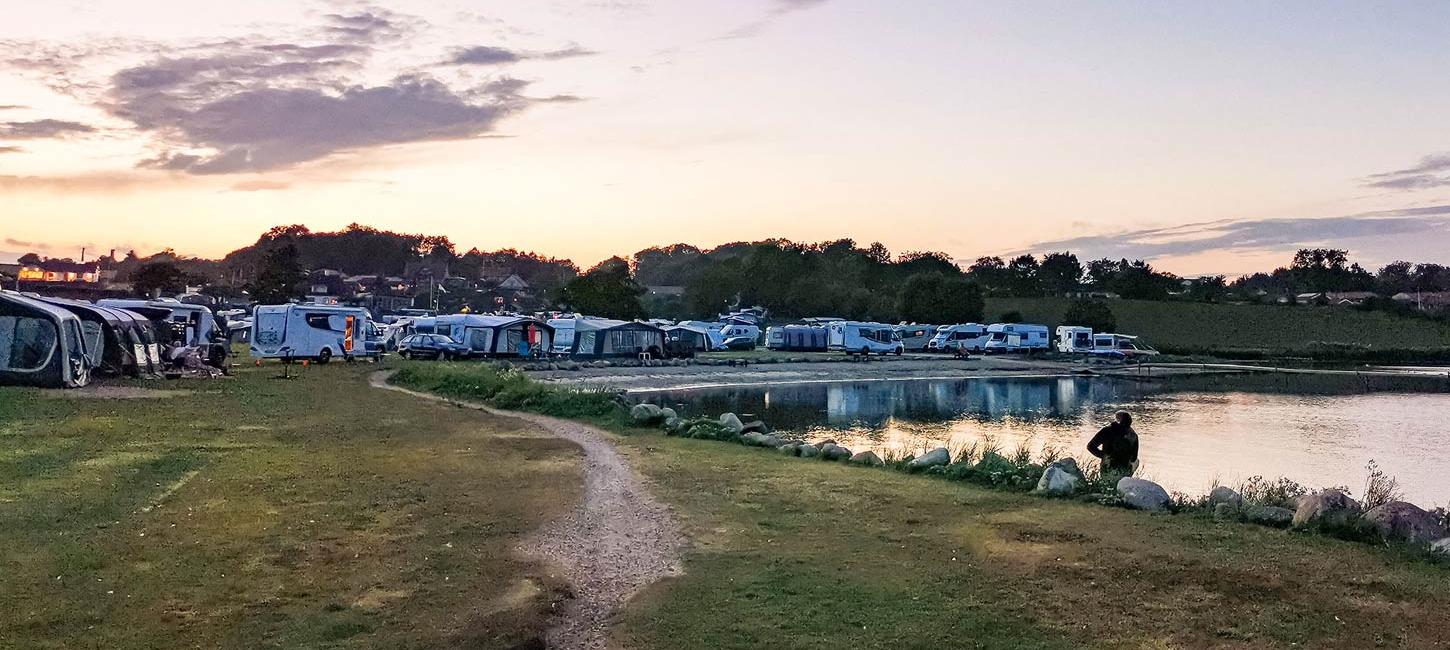 Lærkelunden Camping
Photo:
Destination Sønderjylland
Welcome to our garden 
If you like camping with superb views at a location on the very edge of Flensburg Fjord, then visit Lærkelunden Camping, which is situated in historic Sønderjylland in the midst of wonderful countryside
Here you'll find:
A lovely small campsite situated right at the edge of Flensburg Fjord with a great view from the entire campsite
Approximately 220 lovely pitches for caravans, tents, camper vans or pop-up campers. All are very welcome.
Good facilities included in the price.
The following are available for rent:
5 types of cabin – 15 cabins in all – including one that's sure to be ideal for your holiday
4 caravans for rent
3 Isabella luxury tents for up to 4 people
Swimming baths, fitness centre, sauna, playhouse and much more
Located in historic Sønderjylland surrounded by wonderful countryside boasting lots of local attractions
Treat the family to a visit to Lærkelunden Camping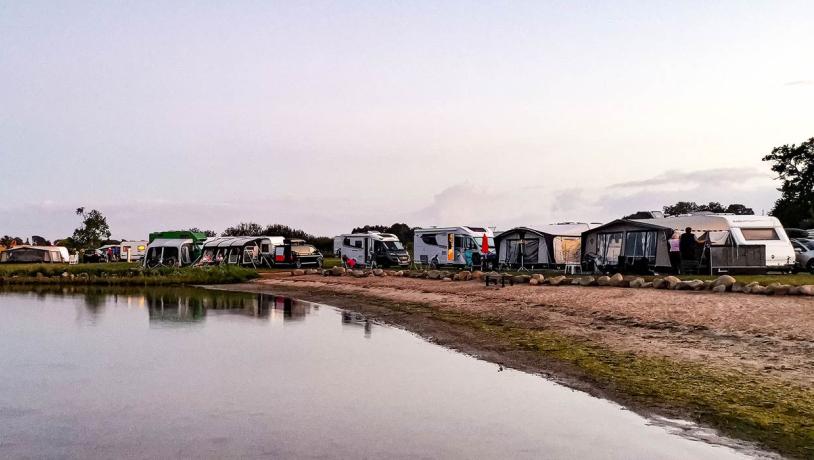 Photo: Destination Sønderjylland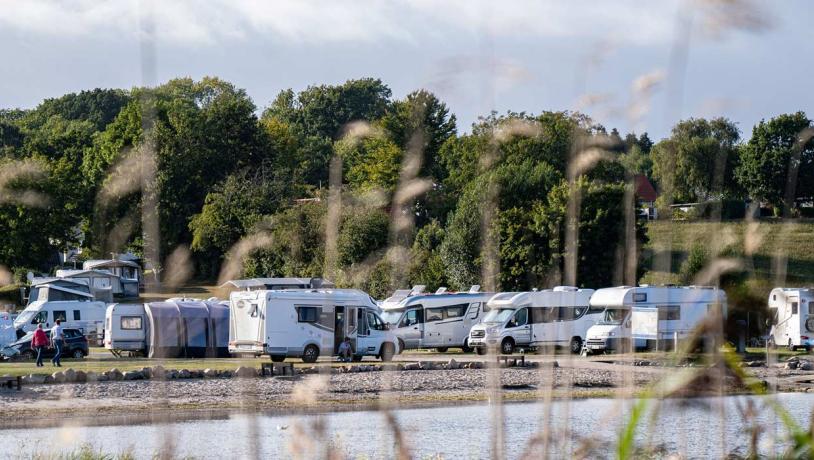 Photo: Destination Sønderjylland
Camper van berths with a view close to the water
At Lærkelunden Camping you can also look forward to specially laid out camper van berths with a view – close to or at the very edge of the water. Perfect for short or longer stays. We have 11 berths reserved for camper vans, all with solid base, water/drain and garden table & bench set. On the map of the campsite, these berths are marked A1 to A9 and 108 & 109. Camper vans also often occupy some of our other pitches, as many of our regular guests with camper vans enjoy staying at our panorama sites which are right at the water's edge. Of course, we also have a service station for camper vans for emptying and refilling.

Best regards
Ruth and Henrik Kragh
 
Meget mere Sønderjylland...