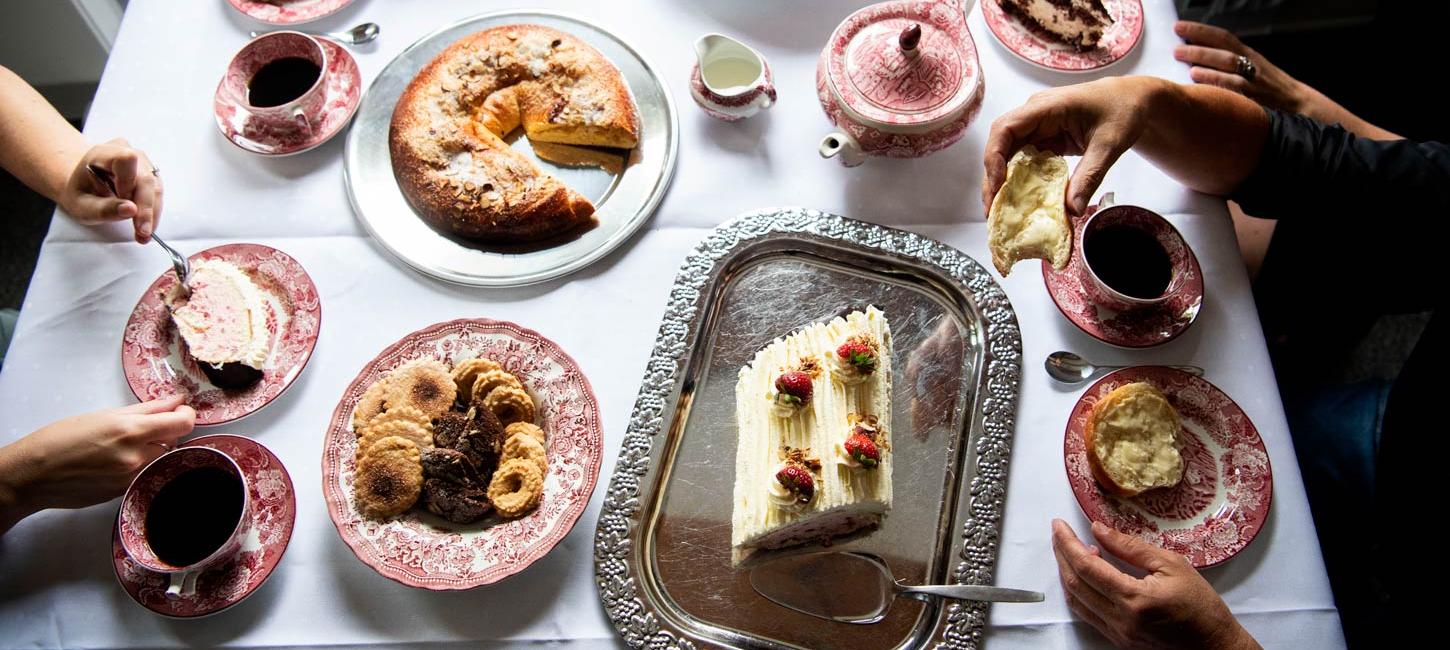 Cake Festival in Sønderjylland
The South Jutland Coffee Table (Danish: "Sønderjysk Kaffebord") is one of the highlights when visiting South Jutland or Sønderjylland as we call it. It is a tradition that is both a cultural heritage and a unique part of the Danish history during times of war and occupation.
With this new festival we celebrate our love to cookies and cakes and with an extra portion of "hygge". 
Eat your way through the South Jutland's Coffee Table at probably Denmark's biggest coffee and cake table in Tønder. Taste some of the famous cakes and cookies from the traditional South Jutland Coffee Table with their silly names: "Ingenting" (in Englisch: Nothing) or Gode Råd (in English: Good advice). 
In addition to the Cake galore, there will be live music in the streets of Tønder, competitions and workshops. During the festival you will have time to explore the cosy streets of Tønder and find time to relax, eat lots of cake and shop until you drop. 
 
Du kan købe et klippekort til Sønderjysk Kagefestival i Tønder online - Klippekortet giver dig adgang til den fulde smagsoplevelse af det sønderjyske kaffebord og tager dig igennem både de bløde og de hårde kager. Du kan blandt andet opleve sønderjyske favoritter som Pomle, Brødtorte & Ingenting.
Kommer du langvejs fra, kan du kombinere et besøg ved Sønderjysk Kagefestival med en overnatning på Hostrups Hotel, der ligger midt i Tønder. Fra hotellet er der ikke langt til aktiviteter i forbindelse med festivalen og et ophold giver dig tid til også at opleve noget af alt det andet Sønderjylland har at byde på, så som Marsk Tower.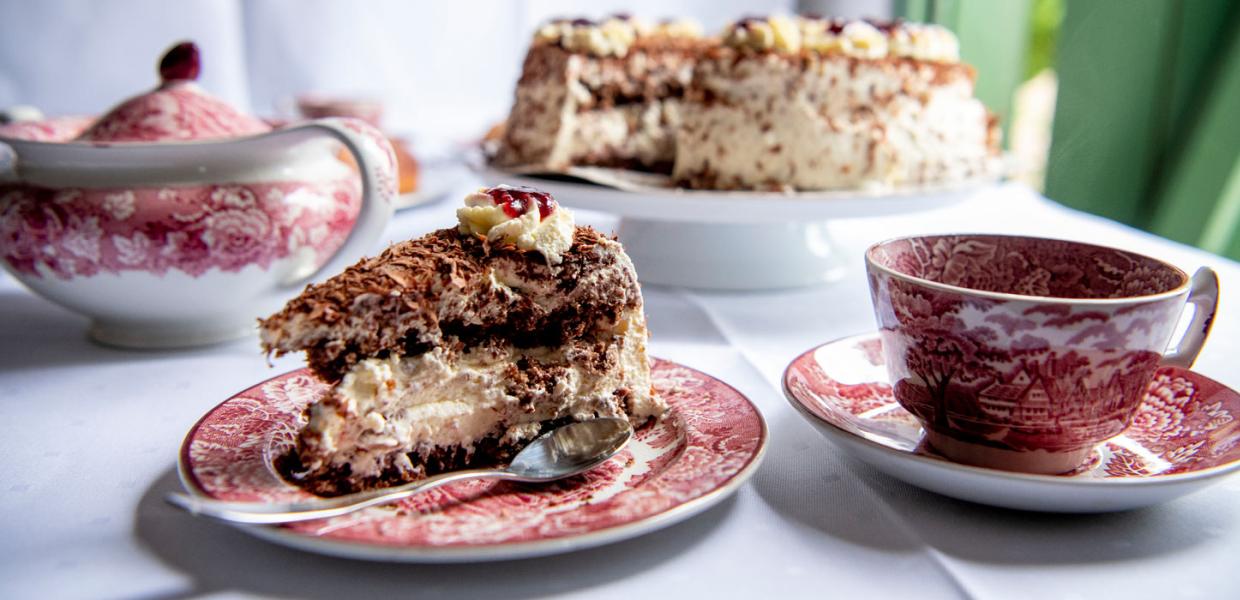 Photo:Ulrik Pedersen
Much more Sønderjylland...