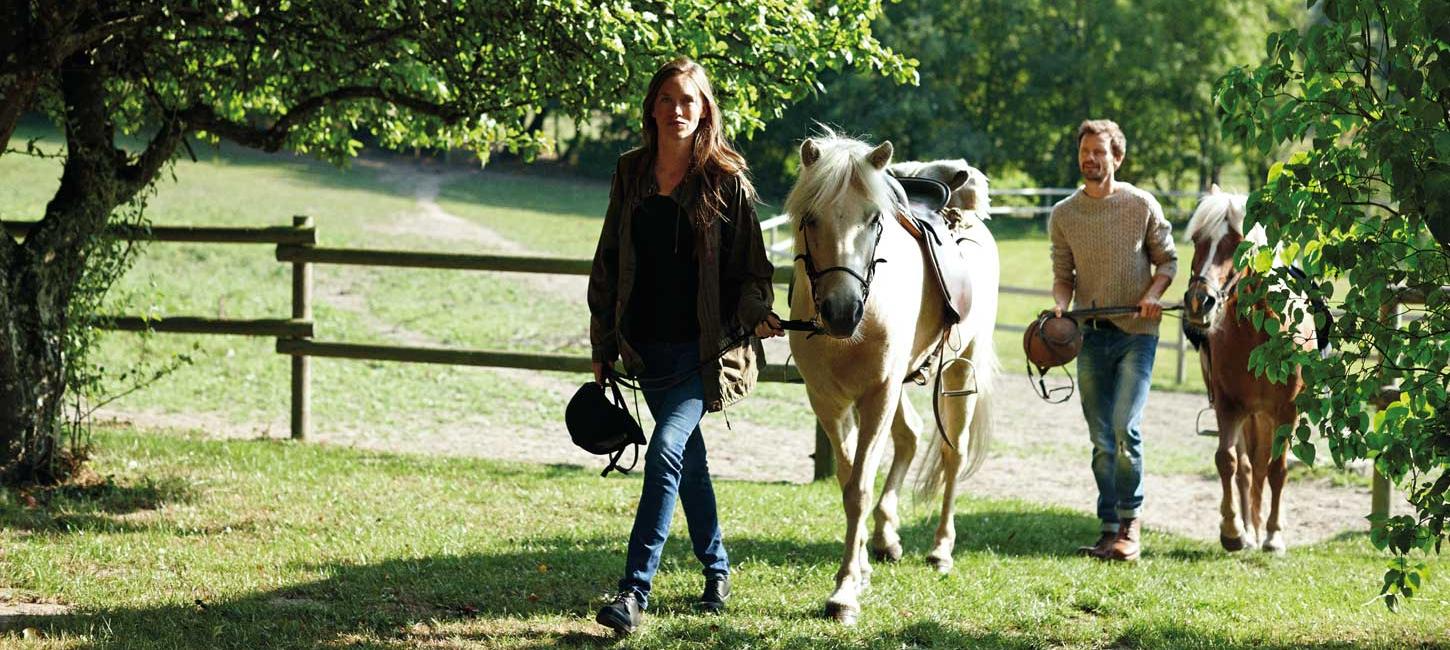 On Horseback across Als
In 2015 a 100-km bridle path running through some of the region's most beautiful countryside opened on the island of Als.
On Als you find some of the most beautiful scenery in Sønderjylland, with undulating, unspoilt landscapes and long stretches of coastline. A perfect way of experiencing this beautiful countryside is on horseback, which provides a unique and intense experience.
In May 2015 a 100-km bridle path opened on Als. It runs both along the coast and takes in the centre of the island.
Around one third of the path is across fields and along gravel tracks, whilst the remainder of the path follows minor tarmac roads. As the path forms a ring, you can start and finish wherever you like. Most people choose a section of the route and make a day trip of it. There are several places en route where you can "park" your horse while you take a rest.
If you're ambitious enough to ride the whole route or choose a section longer than you can manage in a day, this is also possible. Indeed, there are 11 places to stay overnight en route – including a B&B with overnight paddocks for your horse. 
The most challenging adventure, however, is to use the so-called "hay hotels", of which there are several along the route. Here you sleep in a shelter out in the great outdoors close to your horse – which is quite an experience!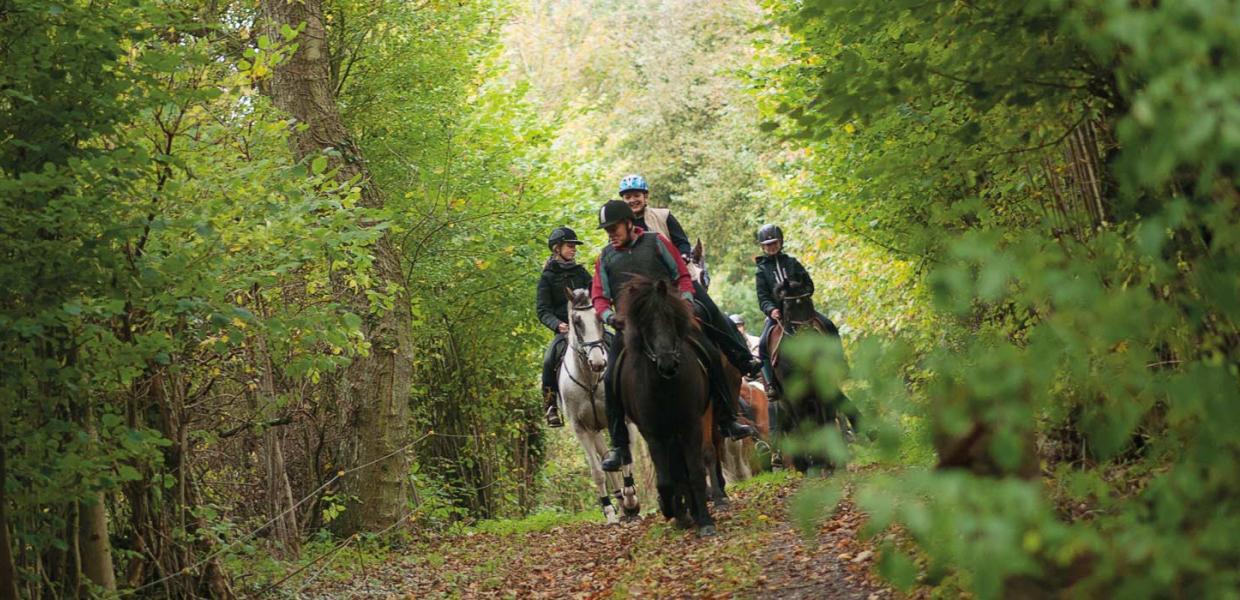 Photo:Destination Sønderjylland
Much more Sønderjylland...
VisitSønderjylland © 2023