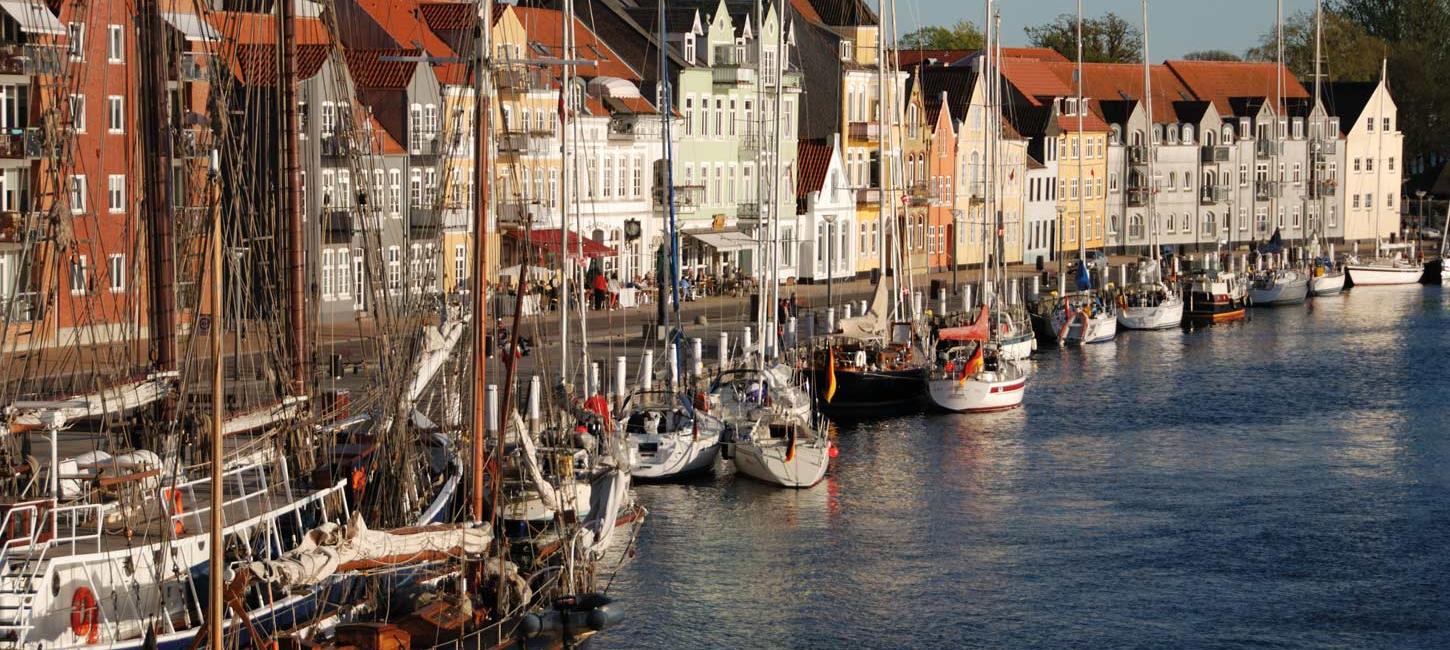 Sønderborg Harbours
Yachters from Denmark, Germany and the rest of Scandinavia call at the marina in Sønderborg. Here, at the approach to the Alssund, yachters are close to both beach and town, and the marina is a natural point of departure from which to experience Sønderborg and surrounding area.
An eldorado between Denmark and Germany, close to the South Funen Archipelago, the marina in Sønderborg is a favourite stop for yachters from far and wide. The marina attracts yachters from Germany, Denmark, Sweden and Norway – and even from from the Netherlands – due to the fact that Sønderborg is a natural stopping point on sailing routes heading both north and south.
More than 14,000 yachters visit the marina in Sønderborg each year, where they can enjoy the harbour's attractive location between the town's best beach and Sønderborg Castle, only a few minutes' walk from the shopping street. Visiting yachters thus have easy access to the rich shopping and café life for which the town is known and loved. 
It isn't only visiting yachters that can enjoy the marina, however. Yachters that have permanent berths here also experience an active marina. Sønderborg's yacht club is always on its toes and helps to put on international competitions that promote both the club and the marina.
At the same time, the marina is accessible to all, thanks to the fact that the yacht club's disabled section has made it possible for people with disabilities to also enjoy life on the waves.
With its 650 berths, there's plenty of capacity at the marina, which offers good settings for visits of varying durations. And if you wish to briefly swap the gentle rocking of the waves for solid ground beneath a pair of wheels, the marina also offers cycles for hire. It's thus easy for yachters to visit the town of Sønderborg, as well as attractions such as the historic mill at Dybbøl Mølle and Augustenborg Palace, whilst at the same time enjoying a great chance to get some exercise.
Much more Sønderjylland...
VisitSønderjylland © 2023