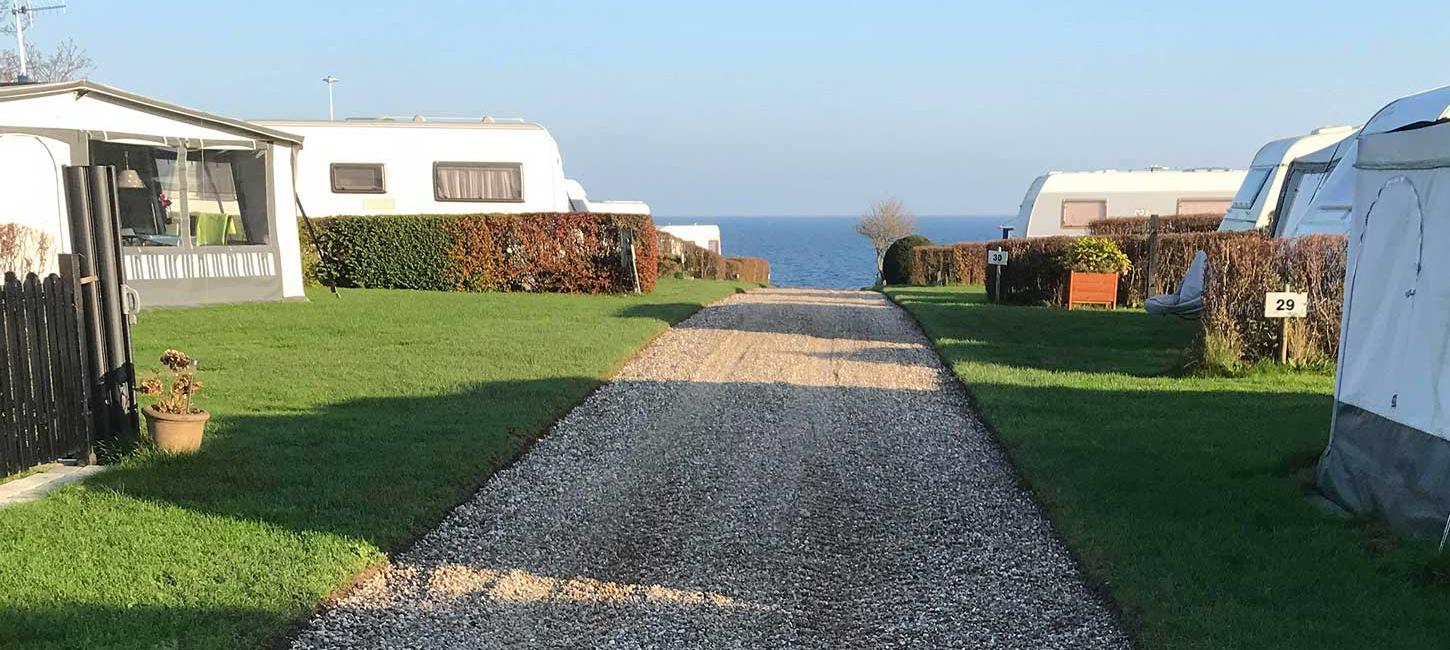 Gåsevig and Aabenraa City Camping
We offer here the opportunity to stay overnight in the middle of Sønderjylland in your own caravan, tent or campervan. You can also rent huts, tents or hotel rooms.
Read more and book online
All these options are accompanied by the chance to enjoy activities in own our sports centre, including bowling, playland, laser game and squash.
Beach Camping
Gåsevig Strand Camping is located midway between the towns of Aabenraa and Haderslev, facing directly onto the Little Belt and with its own beach and bathing jetty.
Here you'll find a delightful and peaceful campsite with a view of the water, and where the youngest members of the family can enjoy themselves at our lovely playground.
The beach is the main point of focus, and we have therefore made sure that there are deckchairs and parasols freely available. We also clean up the beach at regular intervals so that it always looks at its best. If the weather's good, the beach can acquire a somewhat exotic atmosphere, although the surroundings will always retain their tranquillity.
Read more about Gåsevig Strand Camping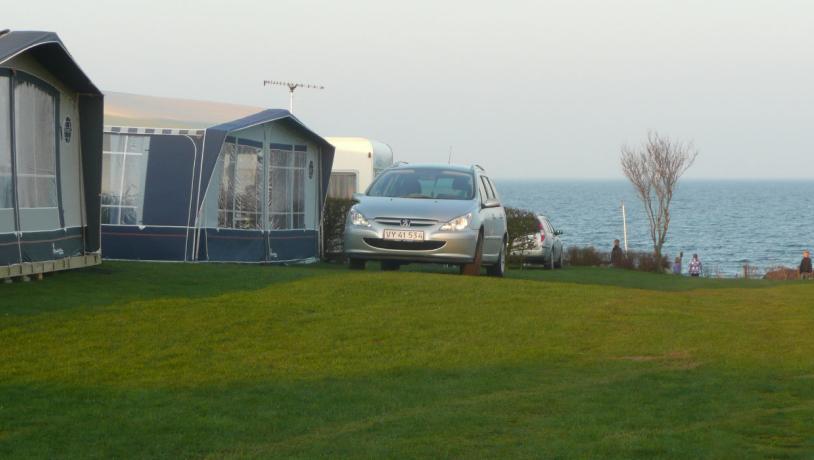 Photo: Gåsevig Camping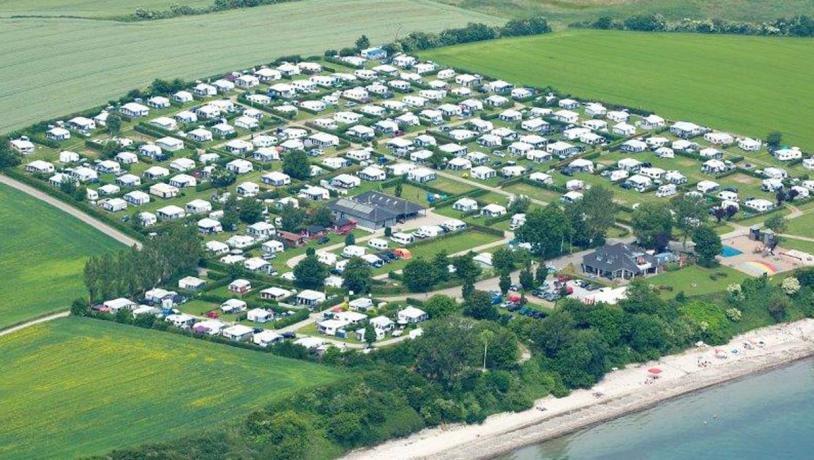 Photo: Gåsevig Camping
City Camping
Aabenraa City Camping is a small, quiet campsite in the southern part of Aabenraa. The delightful campsite is 300 metres from the beach and 100 metres from the woods, whilst the town centre is only 1½ kilometres away. Our elevated location means that some of our pitches have views of the town and the water.
Aabenraa has a busy shopping precinct, with the old quarter providing an exciting experience and plenty of history.
The topology of Aabenraa City Camping means that the campsite is laid out on different terrasses, while magnificent beech trees and oaks contribute to the lovely atmosphere in the different areas.
If you wish to experience nearby towns or Sønderjylland's attractions, Aabenraa has a central location in Sønderjylland close to the motorway, which makes it an attractive base for getting out and about in the region by car. The Danish/German border is only 20 minutes away, where you can visit Flensburg or do a bit of border shopping.
Read more about Aabenraa City Camping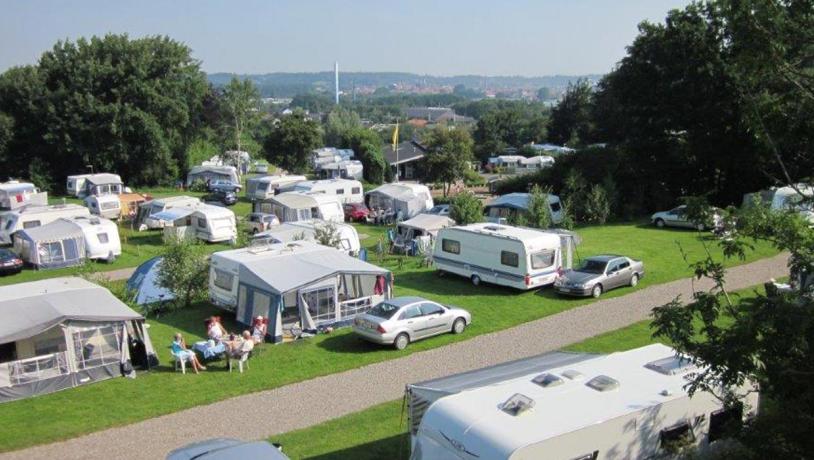 Photo: Aabenraa City Camping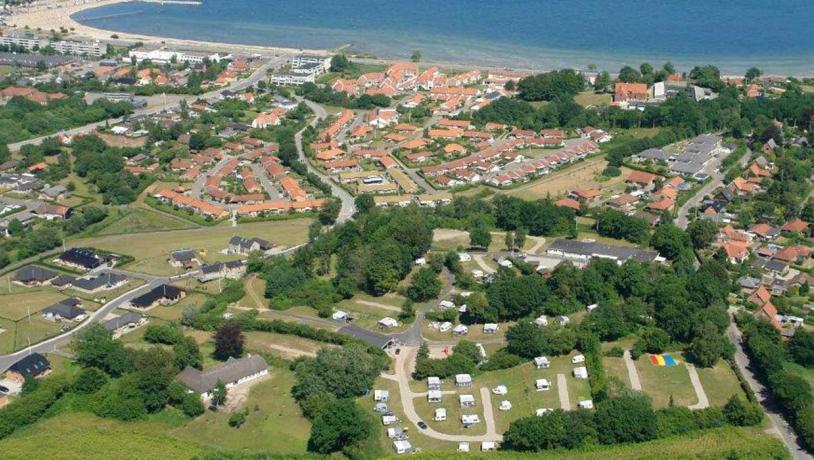 Photo: Aabenraa City Camping
Hotel
Hotel Fjordlyst is situated in the same area as Aabenraa City Camping. The hotel was previously a hostel, but we've upgraded the rooms to hotel standard, and today it's a 2-star breakfast hotel.
By retaining the self-catering kitchen from its previous incarnation as a hostel, we've made sure that you have the opportunity to make your own food or coffee/tea – a facility which not many other hotels can provide. Of course, you can also eat at one of the town's many fine restaurants and other eateries. Ask at reception, where we're happy to provide recommendations of where to eat in the town.
Our rooms are well-maintained, whilst various fixtures and fittings have been replaced on an ongoing basis during recent years, which has made the rooms light and attractive.
Read more about Hotel Fjordlyst
 
Sportscentrum
Staying at one of our many accommodation venues can be combined with activities in our own sports centre. As an overnight guest, free miniature golf and our playland are included in your stay. In addition, we have bowling, laser game, squash, amusement arcade, etc., in our sports centre.
We offer, for example, a "triathlon" consisting of miniature golf, bowling and laser game, so family and friends can compete for bragging rights. We provide the settings for several hours of active fun.
Read more about the sports centre
Much more Sønderjylland...
VisitSønderjylland © 2023