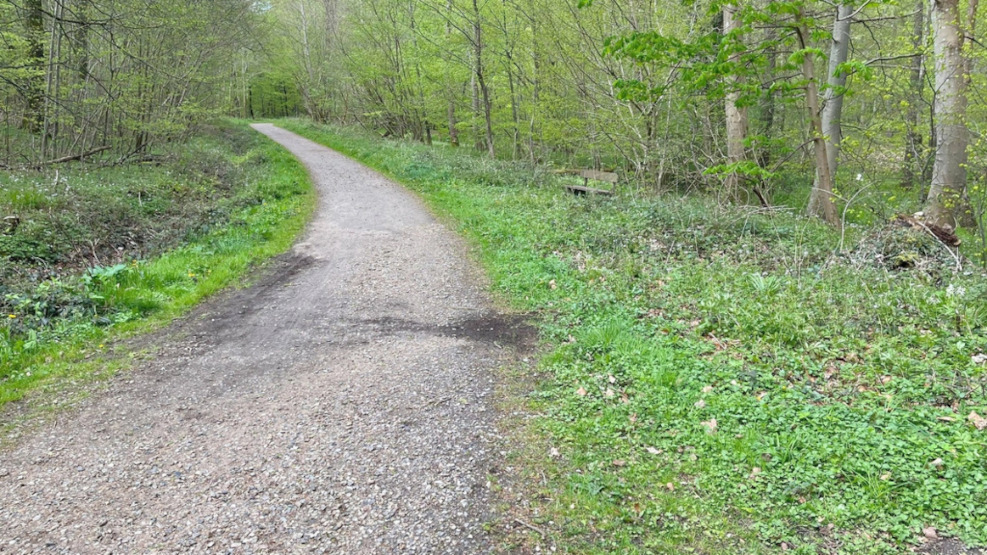 The Clover Trails
The four Clover Trails in Aabenraa combine art and history with exercise and nature.
The Clover Trails offer the opportunity to explore different parts of the local area. They are suitable for everyone, as there are both shorter and longer trails. In Aabenraa, you will find four clover trails, all starting at Store Torv.
City and culture trail: This trail is called the green trail, covering 2.4 km. The route is located in Aabenraa's charming city center and focuses on the city's many cultural and historical landmarks. You will walk past Sct. Nicolai Church, through Nygade, with beautiful old houses, and towards Vægterpladsen, where the night watchmen lived in ancient times. 
Art trail: This is the blue trail covering 4.5 km. This trail focuses on all the exciting, innovative, and historical sculptures that adorn the city's streets and squares. Along the trail, you will see sculptures such as Klippedyret, Bybrønden, and Kongeporten, which contribute to creating a unique character for the urban space. The trail also passes by Dyreskuepladsen, where the Sønderjyske Cattle Market takes place every year in May, and Brundlund Slot, which offers art from Sønderjylland in historical surroundings.
Nature and biology trail: This is the red trail, spanning over 8.3 km. This trail takes you south of the city and into scenic surroundings. Here, you can experience quiet forests, wild meadows, flowing streams, and abundant plant and animal life. Along the way, you can also enjoy the view of Aabenraa city and the fjord. The trail also passes by Aabenraa's marina and promenade, which particularly invites to swimming, fishing, and relaxation during the summer months.
Health and fitness trail: The black trail, covering 11.5 km, takes you through the northern natural area in Aabenraa. The trail goes through the hilly and diverse landscape in Nørreskov and past Galgebakken, where you can enjoy the view of Aabenraa city, the fjord, and the forest. Here, it is also possible to take a break at the picnic table provided. The trail continues to Skadeholt Lake and the residential area of Høje Kolstrup. Along the route, you can also find many natural playgrounds.
VisitSønderjylland © 2023