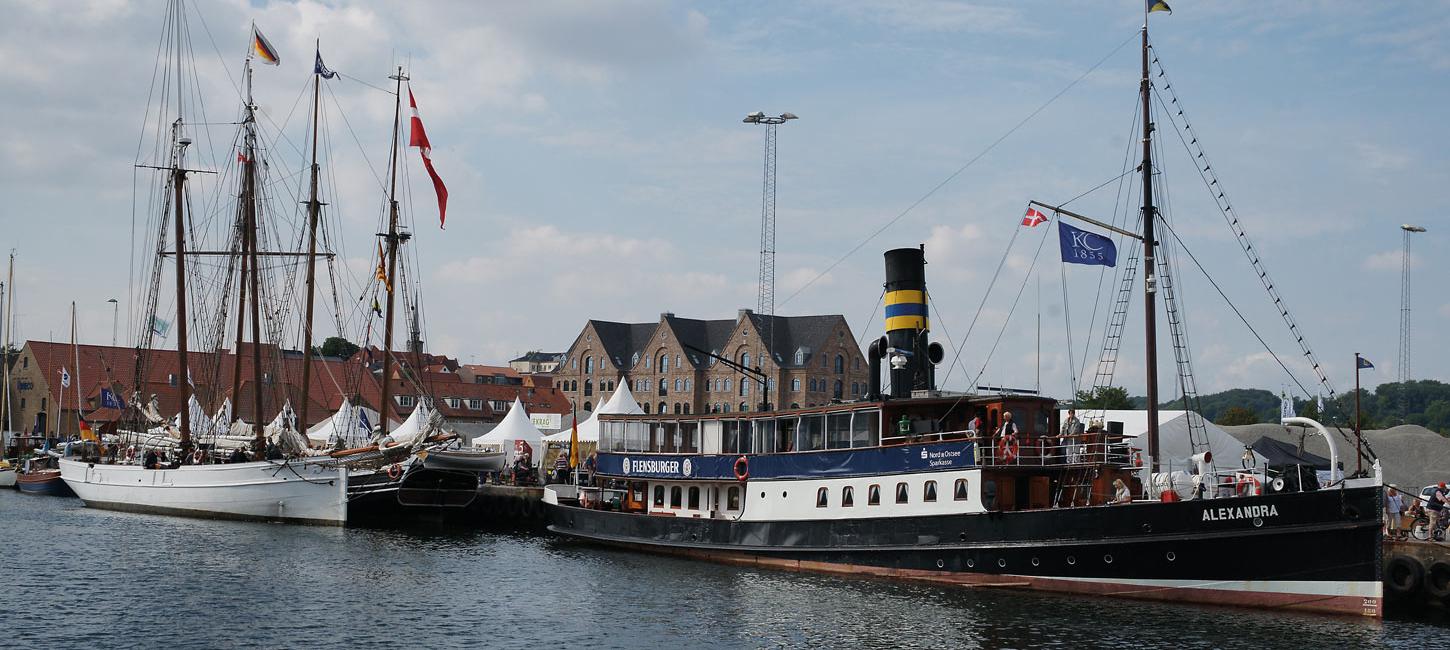 Aabenraa's delightful marina
Aabenraa is one of Denmark's oldest maritime towns, and at many places throughout the town you can find evidence of its fascinating history as a commercial centre during the golden age of the sailing ship. The town's past is most visible in the old medieval quarter and at Aabenraa Museum.
Today, most of the boats that sail to and from the town are yachts. Aabenraa Marina is one of the largest in the country, able to accommodate 550 vessels.
The marina is situated at the innermost part of Aabenraa Fjord at the southwest end of the Little Belt. In this part of the fjord the waters are almost always calm and the boats are thus well protected against the elements. The marina is home to two yacht clubs – Aabenraa Sejl Club and Aabenraa Båd Club – and they put on a number of events throughout the year.
Foreign boats are also welcome, and, according to Harbour Master Jens Jacob Sørensen, a number of German and Dutch yachters arrive every summer, in addition to which there are a few foreign boats with permanent berths. In 2017 the marina was visited by around 3,000 waterborne guests.
Both Danish and foreign yachters appreciate a modern and efficient marina that offers facilities such as washing machines, tumble driers, barbecues and a play ground. There's also a restaurant at the harbour, which is situated close to the shops and the centre of Aabenraa. The marina is flanked by a lovely sandy beach. So if you're calling at port on a day when the weather's good, you can also enjoy a day at the beach.
Aabenraa Marina also has a camper van site, which is run by the harbour personnel and has shared facilities with the marina. The site is visited by around 5,000 camper vans during the course of the season; many of these visitors are former sailors that are no longer able to sail, but who enjoy the atmosphere around the harbour and therefore come in a camper van instead.
The marina is open all year round and yachters can call at port 24/7.
Much more Sønderjylland...
VisitSønderjylland © 2023