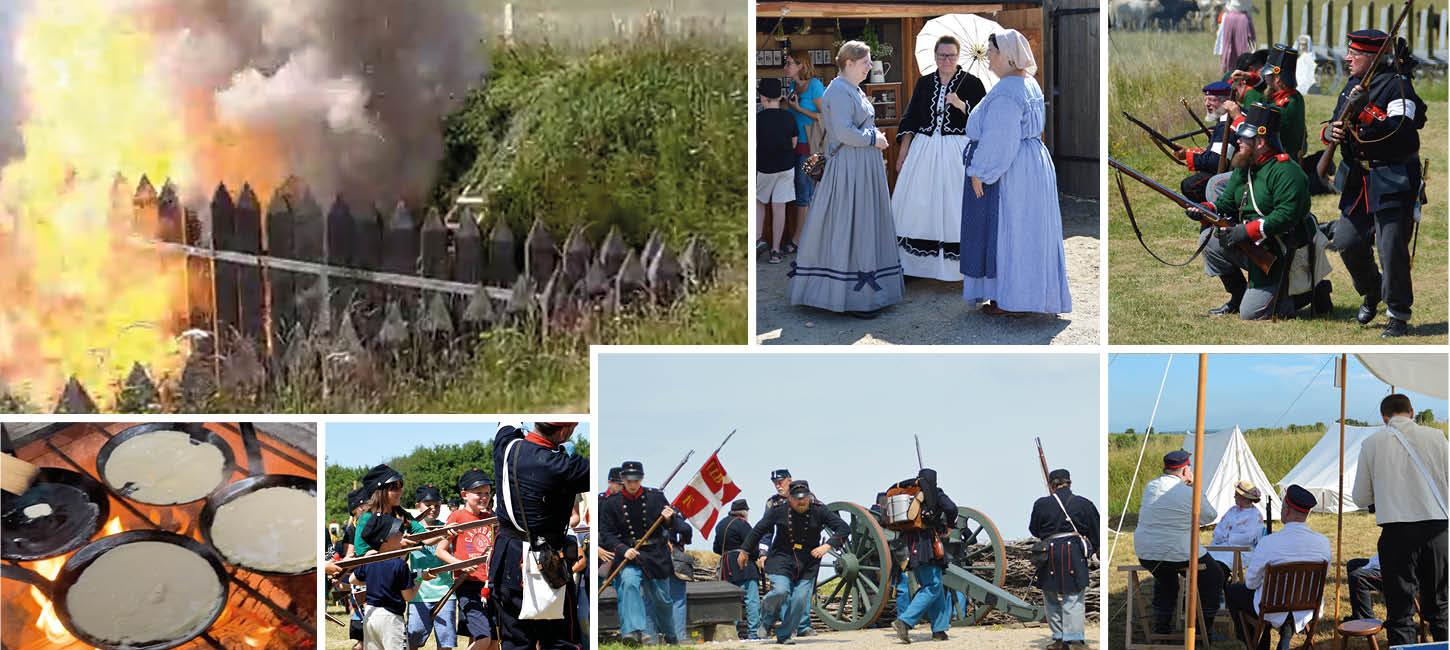 History center Dybbøl Banke is blowing up history!
Photo:
Historiecenter Dybbøl Banke
The Prussians break through the thick palisades and storm up the steep rampart, while the cannons roar and the rifle bullets fly. Will the Danes manage to resist the fierce attack? 
Come and join us for this year's 1864-days, when the attack on Dybbøl on April 18, 1864 is reenacted at Historiecenter Dybbøl Banke's reconstructed redoubt, with palisades, earthen ramparts and full-size weapons. In addition to the big battle, there is a daily artillery demonstration and you can watch the infantry practice their formations. Take a walk in the camp and greet both Danish and German soldiers in beautiful uniforms. 
If you need a break from the hard fighting, you can visit the Home Front, get a taste of the food of the 1800s and see the women's beautiful dresses. Can you become a soldier? The children will be drilled in the soldiers' camp and become soldiers as in 1864. 
We look forward to seeing you for an experience for the whole family! 
PS: No, the Danes do not manage to resist the attack, we lose as usual. But come and have a look anyway! 
See this weekend's program here.
Much more Sønderjylland...
VisitSønderjylland © 2023