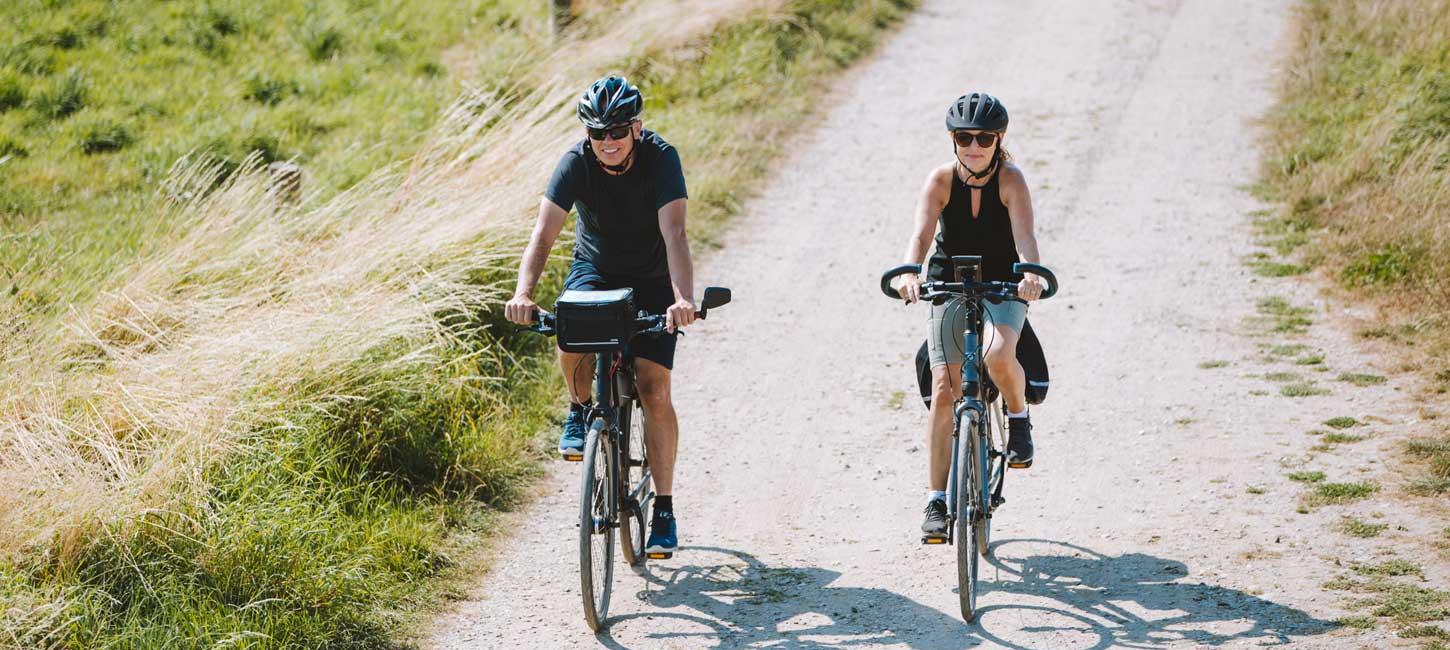 Sønderjylland from Coast to Coast
Sønderjylland from Coast to Coast cycle routes bind the region together from the east coast all the way out to the marshes in the west, and provide a cycling experience which gives you a chance to see many of the attractions in Sønderjylland.
236 kilometres through beautiful Sønderjylland
You won't find a better way of experiencing the varied landscape of Sønderjylland than by bike. The flat and open marshlands on the west coast stretch out as far as the eye can see, interrupted only by dikes and pumping stations that tell their own stories of the fantastic cultural landscape. 
Along the east coast, deep fjords cut through the landscape and provide the backdrop to a lively traffic of yachting enthusiasts. The landscape has gently rolling hills and is covered by beech forest, with the trees reaching right down to the edge of the beach at several places.
A dedicated guidebook, "Sønderjylland from Coast to Coast" guides you through fascinating landscapes, delightful places to spend the night and great places to eat, as well as taking in interesting culture-historical destinations. 
Sønderjylland from Coast to Coast consists of three cycle routes: Around Sønderjylland, Eastern Loop and Western Loop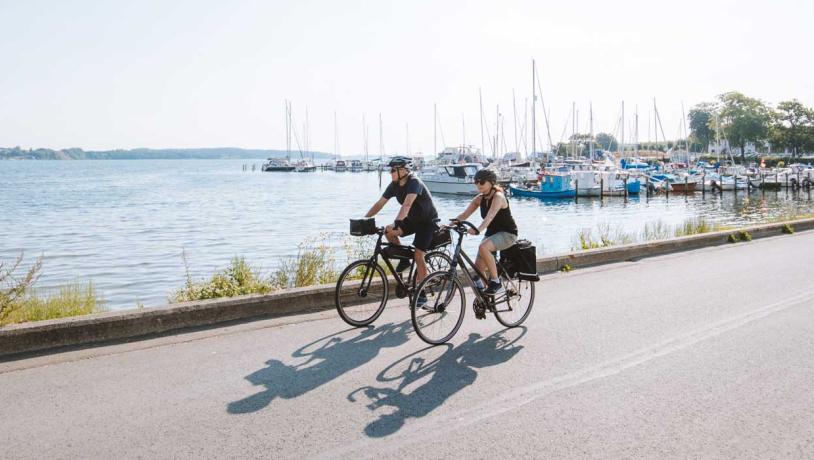 Photo: James Cripps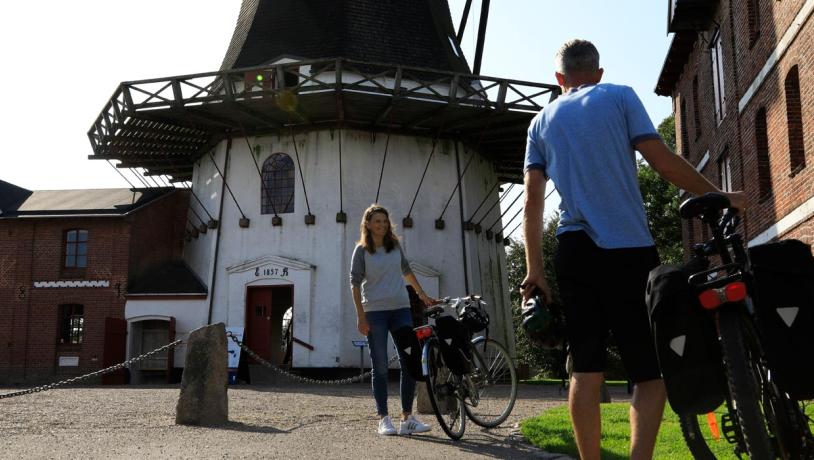 Photo: Wasabi Film
Around Sønderjylland is 236 km long. The route is split into 4 stages of between 50 and 73 km. Western Loop is 154 km long, whilst Eastern Loop has a length of 142 km.
All the cycle routes are circular, so you can start and finish wherever you like on the route. Each route has its own particular characteristics, and there are many different options on the route with regard to eating out, staying overnight, shopping and things to see and do.
Sønderjylland from Coast to Coast can be ridden by almost anyone, as the routes are relatively flat and have very few climbs. 
No less than 87% of the route runs on what's defined as a safe route. 83% of the route is on tarmac, although there are sections with uneven asphalt and loose surfaces, including gravel.
Sønderjylland from Coast to Coast isn't signposted on the route, but with the help of the largescale maps in the guide, you can find your way. Buy your guidebook online.
You can also choose to download GPX files of the route below.
Sønderjylland from Coast to Coast - Around Sønderjylland
Sønderjylland from Coast to Coast - Eastern Loop
Sønderjylland from Coast to Coast - Western Loop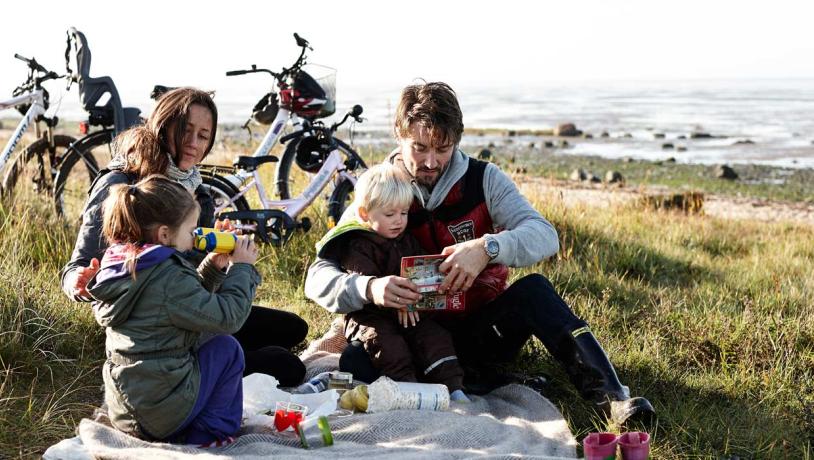 Photo: Niclas Jessen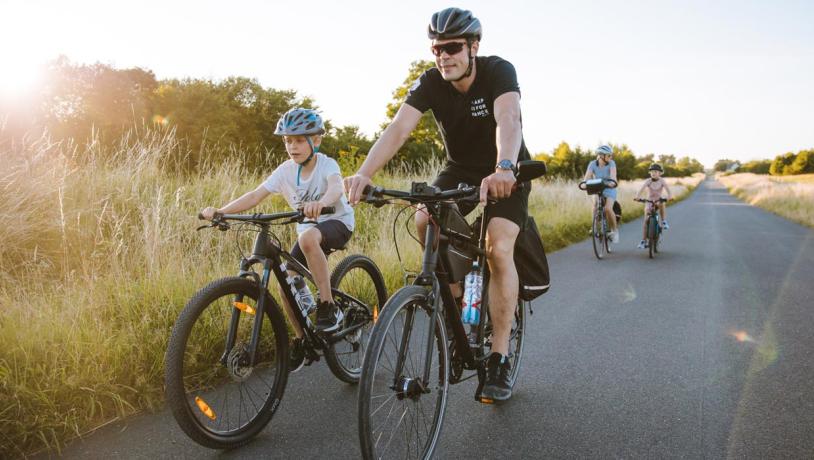 Photo: James Cripps
Bike Friends
In Sønderjylland, we're very happy to welcome cycling guests. As a result, we've developed Bike Friends, which is a host scheme whereby a number of services will be put at your disposal as a cycling guest while you're in the region.
What are Bike Friends?
Bike Friends in Sønderjylland are ready to welcome cycling guests. Not all Bike Friends provide the same services, but if you click on the place in question on the map below, you can read more about what's available at each location.
BikeStations
Do you need your bike repaired while you're out and about in Sønderjylland? In case of minor repairs that you can carry out yourself, there are so-called "bikestations" at several locations, where you'll find tools and can hang your bike up at a comfortable working height.
Much more cycling in Sønderjylland...