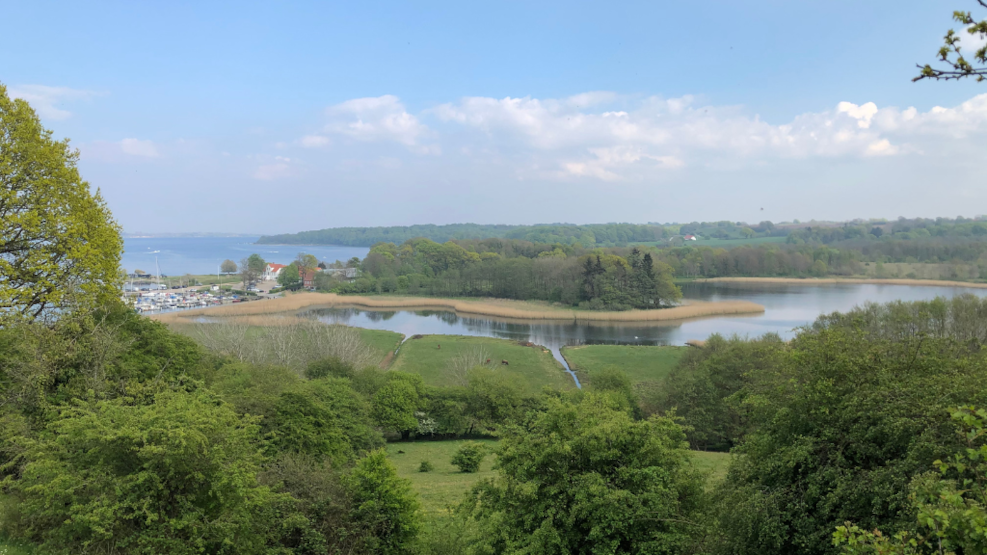 The Kalvø Trail
The Kalvø Path offers a scenic walk, through beech forests, over fields, and with views of Genner Bay.
Many would probably say that the Kalvø Trail is one of the most beautiful nature trails in Aabenraa. The trail starts at Genner Hoel, where parking is available. Here, you will also find The Pancake House/Pandekage Huset and the High Park, where you, from Easter to the autumn holiday, can eat lunch or test your fear of heights.
the Kalvø Trail is a marked trail of approximately 3 km, which ends on the small and scenic island, Kalvø. Therefore, you can also combine the trail with a 1.2 km walk on Kalvø, where you'll discover a nature and wildlife reserve and exciting cultural history.
A walk on the Kalvø Trail invites everyone to a great nature experience. From the shady forests to open fields, the trail invites you to enjoy the varied landscape. The trail also offers beautiful views of Kalvø and Genner Bay. If you need a break, you can enjoy your picnic in the picnic house or camp at the primitive camping site, which is available at the trail.
Please be aware that parts of the trail cross enclosures where grazing cows are occasionally present. Precautionary signs are in place.
VisitSønderjylland © 2023