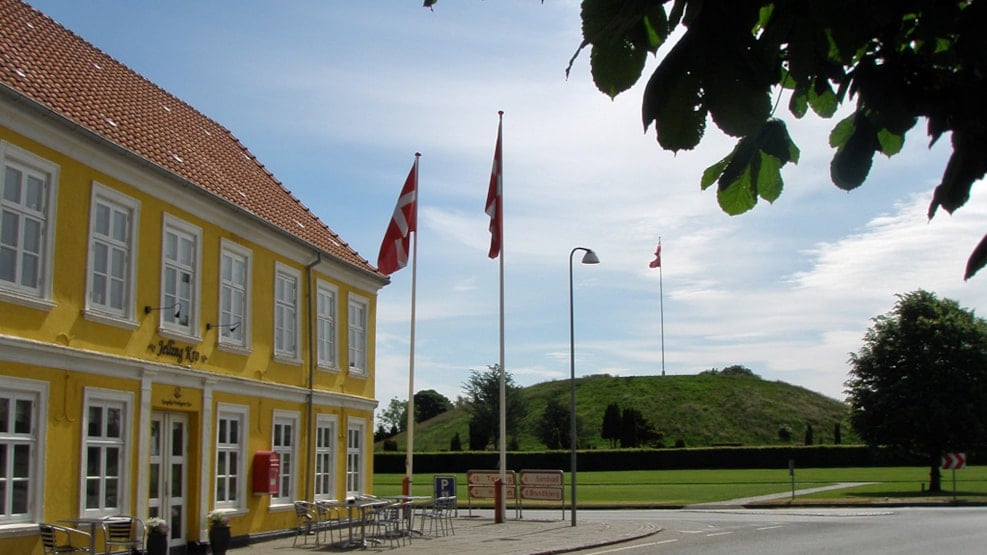 Jelling Kro
Jelling Kro is a wayside inn of royal privilege from 1820. Carefully maintained and continuously renovated – and a member of KongeKroneKroer.dk.
Jelling Kro is located by the Ancient Road/Hærvejen right next to the historic Jelling Monuments and the visitors' centre, Kongernes Jelling. The Corner Room and the beautiful courtyard offer direct views to the royal barrows, the church and the magnificent palisade markings.
Jelling Kro offers the true charm of a Danish inn for the whole family. Lunch and dinners are served as well as coffee/tea and house-baked cakes. You can rent a room or a simple shelter. There is campervan parking and bicycle rental. Facilities for meetings and private functions are also to be found and there is ample parking behind the inn. For menus and opening hours, etc., visit www.jellingkro.dk or email info@jellingkro.dk.
VisitSønderjylland © 2023