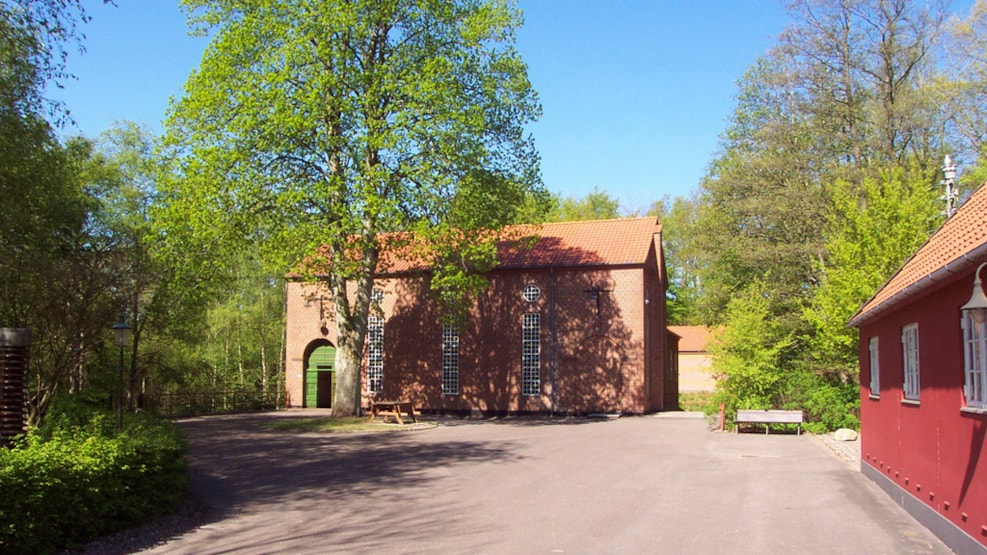 The Harte Power Station - Conferences in Kolding
Harteværket makes it possible to hold meetings in scenic surroundings. There is room for 30 people and there is a beautiful view. 
When you are to hold a meeting, course or conference in Kolding, we can guide you and help you from start to finish with making the right contacts, finding the perfect surroundings, or providing inspiration.
Hold your meeting surrounded by beautiful nature, history and cultural heritage
Here you can hold your meeting in a different, beautiful and unique setting.
Harteværket has a large meeting room, seating up to 30 people, with a view of the old hydropower plant. The room is equipped with projector, sound equipment and screen.
You can also hold various team building activities, such as taking a tour of Harteværket, canoeing or a walk in the beautiful nature surrounding Harteværket.
Rooms
A large meeting room with room for 30 people.
Activities
Harteværket is located in scenic surroundings close to the stream Kolding Å and a forested area where you can do a Walk & Talk in the beautiful setting.
VisitSønderjylland © 2023