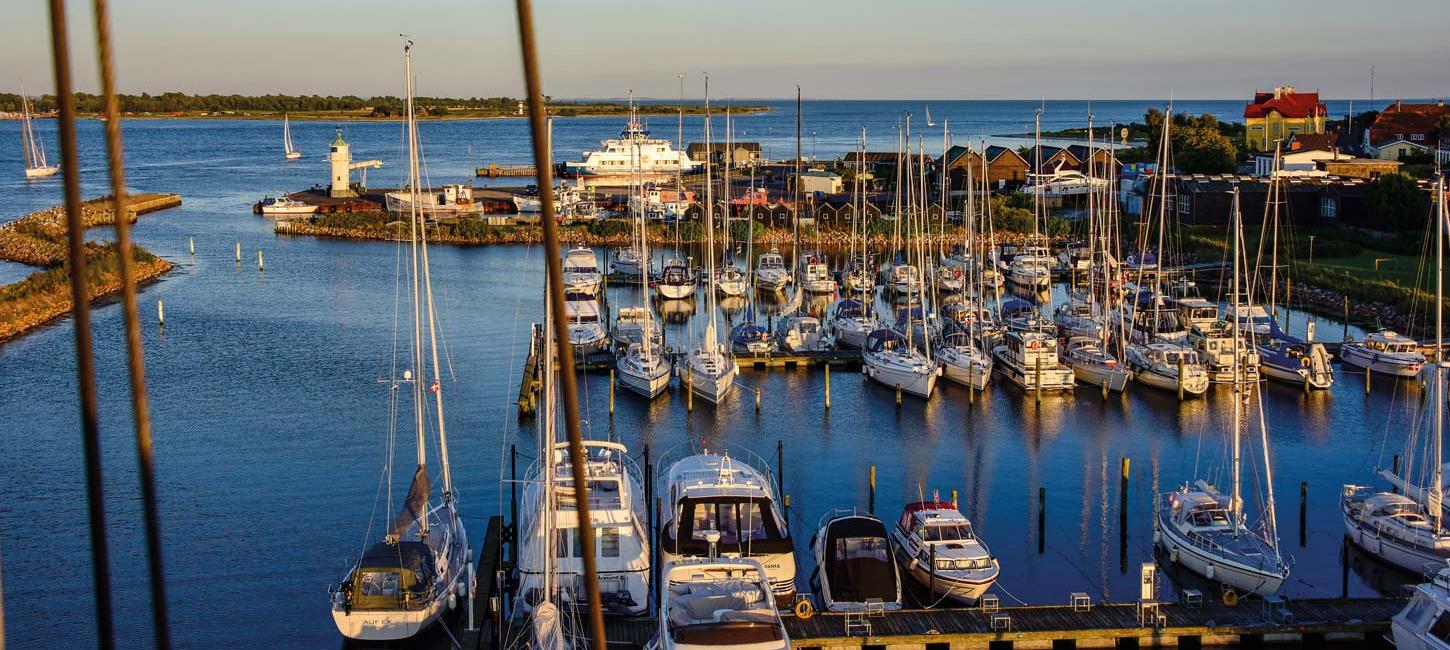 Idyllic Marina in Aarøsund
The marina and harbour at Aarøsund face directly onto the Little Belt and are very popular. In 2019 the jetty at the fishing harbour has been upgraded to provide better facilities for anglers.
In Sønderjylland you can visit a variety of different marinas, but one of the most delightful is located in Aarøsund, east of Haderslev.
The marina faces onto the Little Belt and is a popular destination for yachting enthusiasts, who arrive by boat and moor their yachts at the marina for a day or two. There's plenty of capacity for yachts of all sizes, and at the harbour you can make use of a variety of modern facilities.
Such facilities include several barbecues, kitchen and a playground for the youngest members of the family, as well as washing machines and tumble dryers.
Moreover, there's free internet – i.e. just about everything a yachting family might need. Groceries can be bought close to the marina – either at the hotel – Aarøsund Badehotel – or at the local campsite.
The marina and fishing harbour in Aarøsund aren't just for those arriving by boat, however. On the contrary, many others enjoy the idyllic harbour, which is frequented by both yachting enthusiasts and fishermen. A number of small fishing vessels can thus also be found at the quay.
A number of marine creatures venture right into the harbour, which means that there are good chances of catching crabs. The harbour also has its very own "crab course", where you can see which of the crabs that have been caught is the fastest.
Many anglers also visit the harbour in order to fish from the jetty. Although at present it isn't easily accessible, a new project is aiming to help matters in this regard: in 2019 the jetty has been renovated, a path will be established along the jetty and the path on the landward side will also be upgraded. According to Haderslev's mayor, H.P. Geil, the jetty will be "one of the most attractive and accessible for disabled people in Denmark".
And if the proximity to the sea should encourage visitors to go for a refreshing dip, there are also plenty of opportunities to do so.
Right in front of the beach hotel, which is situated diagonally opposite the marina, there's a beach which runs south in front of the campsite. If a long walk is more your scene, a 5-km hiking route begins and ends at the marina. 
Much more Sønderjylland...
VisitSønderjylland © 2023