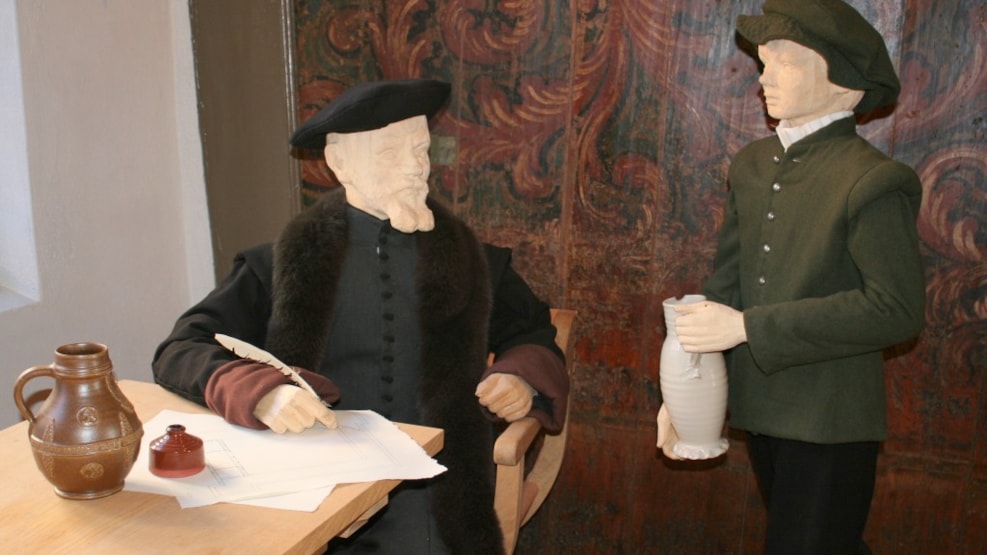 Von Oberberg's House
Experience the renaissance in Haderslev.
Von Oberberg's House is a lovely and restored house built in 1580. In the house you will find tales from the city's history, from the beginning of the middle ages to modern time. Von Oberberg's House was built by the architect Hercules von Oberberg, the architect behind Hansborg Castle, and famous for being the architect behind the Castle Church at Sonderborg Castle and the large tower at Koldinghus. A special attraction in the house are the remains of some very rare murals from ca. 1680, showing antique heroes on horseback.
You can pay with creditcard, Danish Kroner or mobilepay. Euros will be calculated at the exchange rate 7,5 and change will be in Danish Kroner.
In June there are sometimes theatre performances at Von Oberberg's House and the exhibition might be closed for a few days.
In the summer you can buy fresh coffee and enjoy your brought lunch.
OBS! your ticket to Von Oberbergs House also grants you access to the Ehler's Collection
VisitSønderjylland © 2023