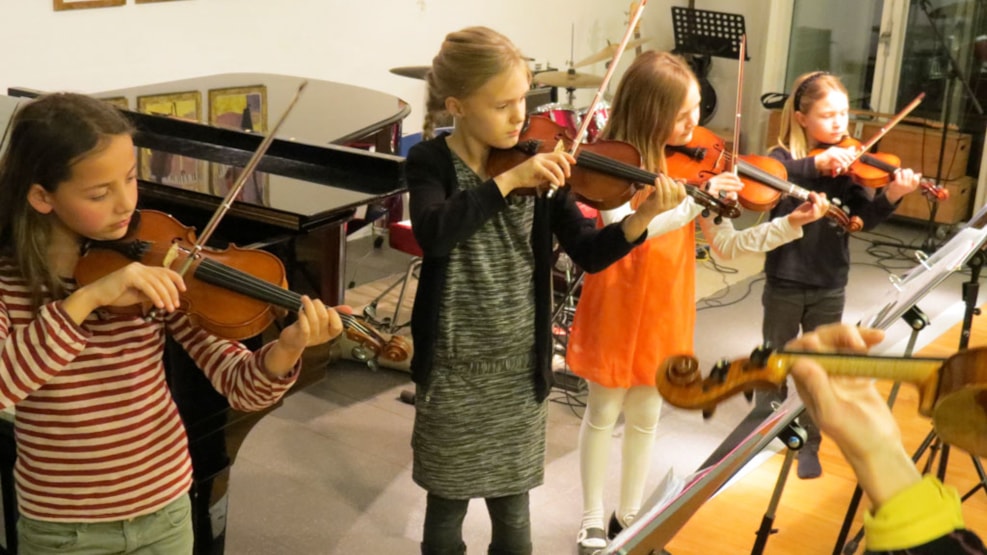 Vojens Kultur- og Musikhus
Here, there's space for everyone.
In the middle of Vestergade in Vojens you will find a lovely Culture- and Musichouse with the best settings. Vojens Culture- and Musichouse hosts many different events such as Lunch Jazz, lectures, vernissages and other culture-evening and also hosts changing art exhibitions.
Vojens Culture- and Musichouse is also home to Haderslev Music School and MGK (Musical Basic Course). The music school offers teaching and musical collaboration with all age groups; tumbling rythmics for babies, singing- and instrument teaching for children in the public school age, a talent program and MGK for the students who would like to make music their career and classes in instruments and singing for adults are just some of the offers.
You can see the many offers of Haderslev Music School at their website here or see the coming events at Vojens Culture- and Musichouse here.
VisitSønderjylland © 2023