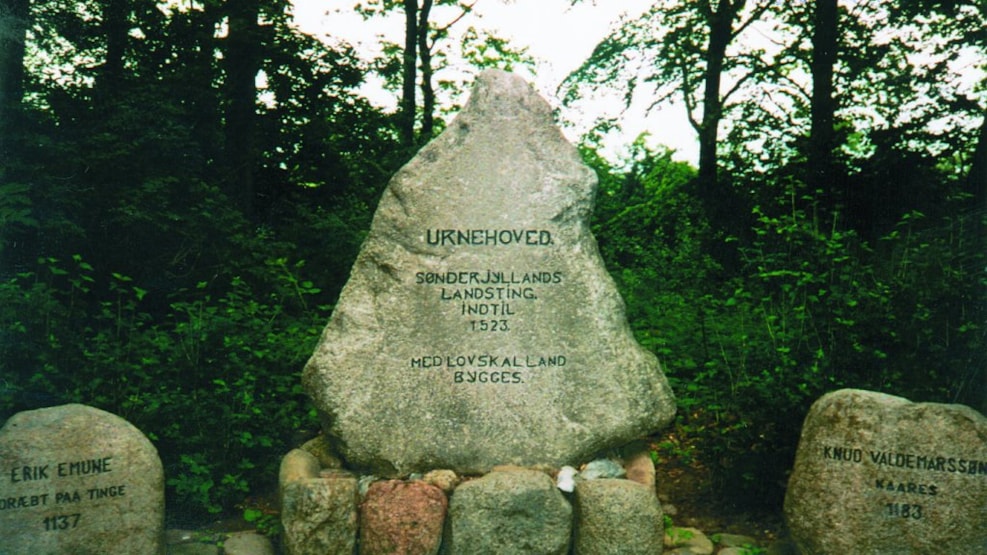 Urnehoved Tingsted
Urnehoved Tingsted served as the county council of Sønderjylland from 1074 - 1523. This is where all free men met with the king to discuss and decide important matters.
Furthermore, it is reported that royal tributes also took place at Urnehoved Tingsted. In 1137, King Erik Emune was killed in this place.
After the Reunification in 1920, the memorial grove has been used for public meetings, including Constitution Day.
No one knows for sure the exact location of the site - yet it is believed that it is approx.  in the location where a memorial park was built in 1946.
VisitSønderjylland © 2023