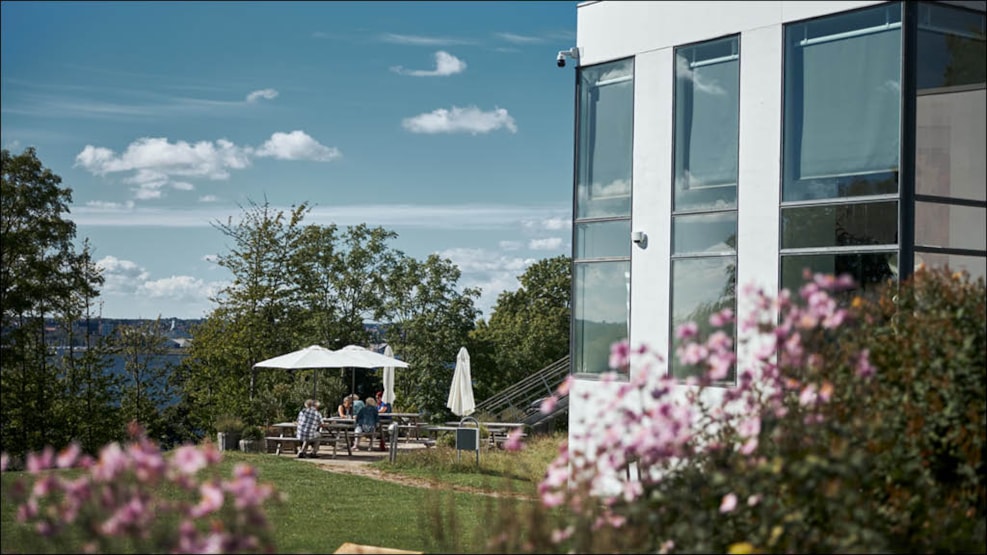 Trapholt - Museum of Modern Art and Design
Are you into modern art and Danish design? At Trapholt you can experience changing modern art exhibitions. You can also see Trapholt's large collection of Danish furniture designs.
Visit the Trapholt museum for modern art and design – and enjoy unique architecture and spectacular views of Kolding fjord.
The architecture of Trapholt is a major attraction in its own right. Arranged around a central axis, Trapholt invites visitors to explore a range of special exhibitions featuring Danish and international artists and designers. In 2021, the exhibitions on offer include Trapholt Collect (ends 16.05), Arne Jacobsen (ends 15.08), Mie Mørkeberg – Kryptomania (ends 28.11), Verner Panton (starts 30.09), Tæt på Træer (starts 21.11).
Also on display is Arne Jacobsen's Kubeflex holiday cottage – a real treat for design and architecture fans. The only one of its kind, this modular house is decorated with Jacobsen's own designs. Visitors also have the opportunity to curate their very own exhibition of works from the collection in the section YOUR exhibition.
Trapholt is known for its beautiful setting. The museum is located within an extensive sculpture park and beautiful gardens high above Kolding Fjord. The museum and café boast fantastic panoramic views. In the design shop, you will find a wide selection of home accessories from Danish and international brands.
Free parking is available right at the door. Excellent accessibility.
Guided tour offered for groups. The museum can be rented for corporate events etc.
VisitSønderjylland © 2023