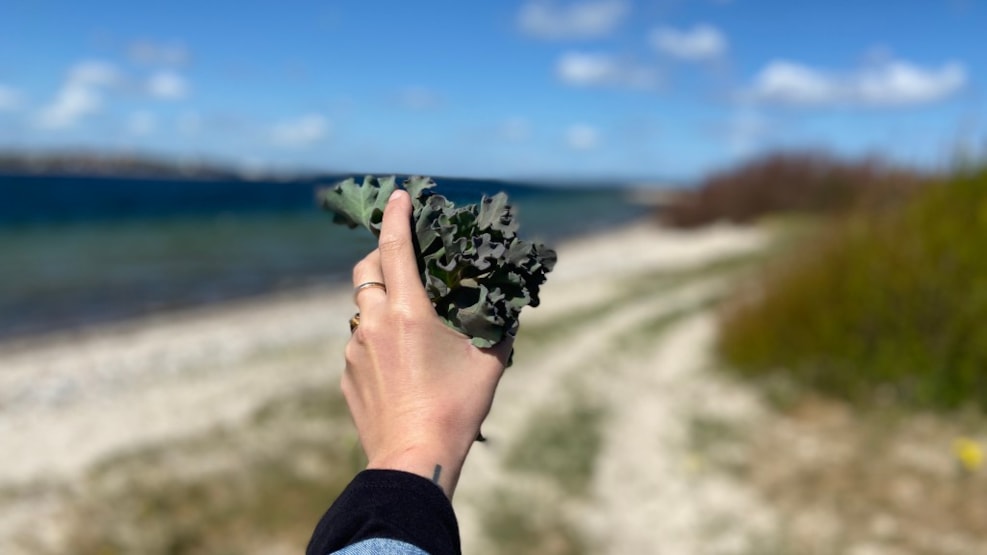 Strandsafari - "Sommersko"
An trip in nature focusing on the wild, edible herbs. 
Taste the wild herbs from Aarø
Experience the nature on Aarø with a local guide along meadows and beach, and taste the wild edible herbs.
This is just one part of the recipe for 2 delightful hours, where you will experience some of what makes Aarø special. 
Aarø is for the entire family, and it is easy to travel by foot.  
After an exciting trip, with the basket full of herbs, the trip ends at the grill house at the harbor - where you will be served the signature dish "Landskabet i en pølse" (The landscape in a sausage), seakale-salsa, mustard-dip with local honey. 
An experience out of the ordinary, where you will be impressed with the gastronomical achievements of the island.
For more information contact Brummers Gaard at +45 74 58 31 14 / 51 25 31 12.
Price pr. participant: DKK 150,00.
Minimum number of participants: 8 people.
Guide: Marianne Weiman
Sign-up: Marianne : +45 40 80 31 12 
VisitSønderjylland © 2023