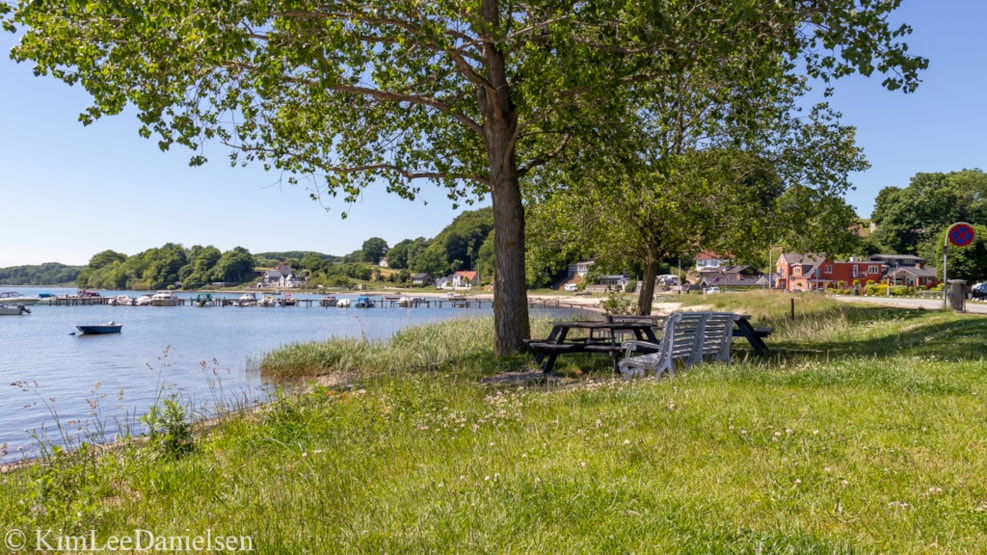 Spis Sønderballe: Fruit trees and benches in the landscape
Take a walk on the marked paths at Sønderballe, taste the landscape and enjoy nature.
From the Camino trail on Haderslev Næs you have the possibility to hike on the Spis Sønderballe walkway system to the Kalvøstien walkway. No matter weather conditions hiking in Sønderballe is always worthwhile. There are many wonderful views along the walkways, and here you'll often find a bench where you can sit and enjoy life. 
The most wild experiences you can get in Sønderballe are at the beach. Here you can expect wonderful sea views and views to landscapes across the water. Wear solid footwear - there's slippery stones. Especially, on the red marked beach walkway on Sønderballe Hoved. 
You will find a narrow walkaway on the sea slope out to Genner Bugt. Especially in winter time it's hardly visible. Just stay in the edge of the field and follow the sea slope and follow Spis Sønderballe signs. Also,  watch out for landslides in wet winters on the sea slope out to Genner Bugt. 
When you want to hike on the beach - red or yellow walkway - be aware of the tides. Check out www.dmi.dk beforehand. 
VisitSønderjylland © 2023