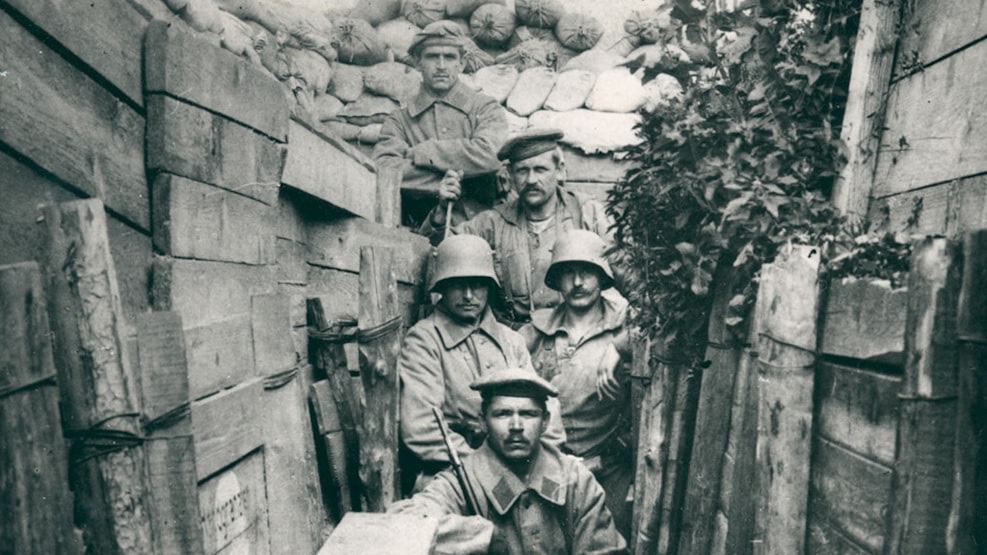 Southern Jutland and The Great War
Meet the people of Southern Jutland and experience the First World War through their stories and objects, when you visit the special exhibition at Sønderborg Castle. 
Denmark is neutral during World War I, but Southern Jutland is under German rule after the loss of the war in 1864 and this has major consequences for the population.
Of the approximately 35,000 men from Southern Jutland who take part in the war, approx. 6,000 are killed and a good 4,000 return home disabled for life. The war affects all families, and both at the front and in Southern Jutland, life during the war years is different.
In the spring of 2023, Museum Sønderjylland at Sønderborg Castle opened a large special exhibition on people from Southern Jutland and the First World War. The exhibition can be visited until autumn 2025. 
In the exhibition, you will meet the people of Southern Jutland and experience the war through their stories and objects. How was a gas attack experienced? What was it like to meet a countryman in a prisoner of war camp? How did the wife cope with the lack of goods and hunger on the home front? And what was it like as a Danish-minded Southerner to fight for a country that you did not emotionally identify with?
Photo: Trench at Lombardzyte in Flanders in 1916.
VisitSønderjylland © 2023