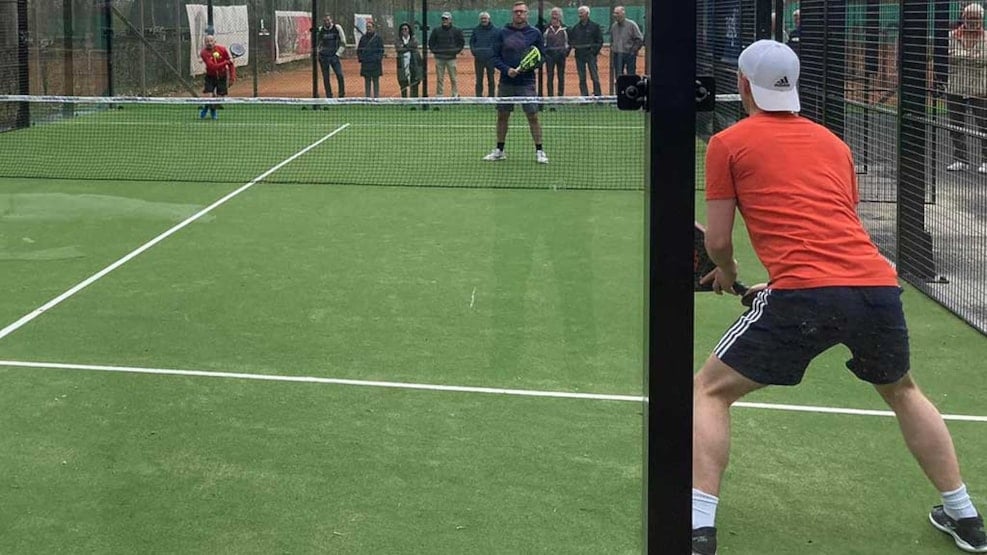 Sønderborg Tennisklub - play padel tennis
On the outskirts of Sønderborg town, lies forest "Kurhusskoven", where Sønderborg Tennis Club has its outdoor courts and two of these are set up for padel tennis.
Padel tennis is a fun and challenging game that can be played by people of all ages and abilities. Find a free time, book a court, and look forward to an activity with both community and movement. Enjoy a game and welcome.
As a guest, you can book padel courts at our facility at Sydbank Park in Kurhusskoven
Choose a time in the calendar
Fill in Name, email, and telephone number
Pay the amount for your booking
Check your email. It contains the door code to enter
(The 6 digits plus "#" to end the code)
Use the door code to enter the court
You can borrow bats and balls placed in a box in the clubhouse right next to the front door.
There is free parking in the parking site by the forest and you will find the clubhouse and the courts via the small path up in the corner.
VisitSønderjylland © 2023