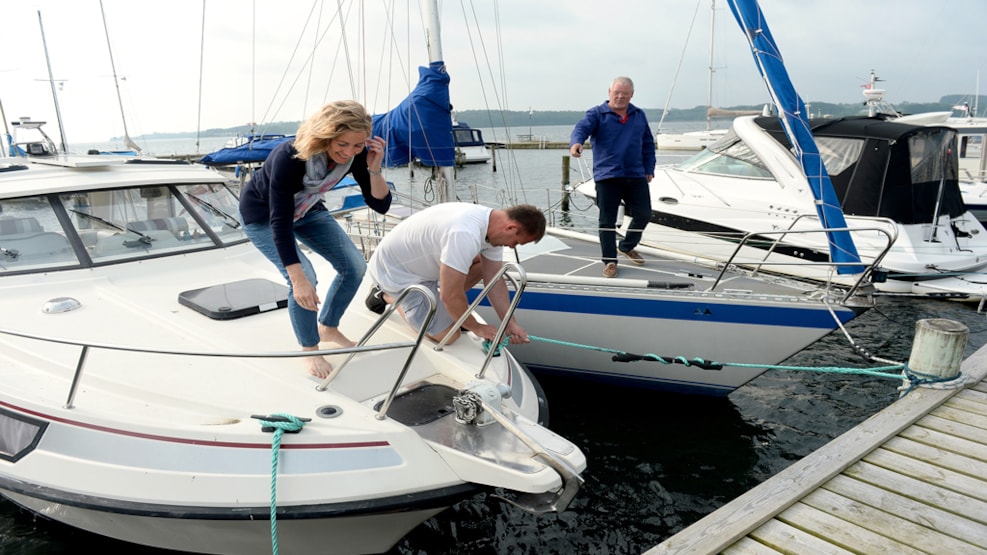 Sønderballe Marina
Sønderballe Boating Guild runs this pleasant harbour, which is situated in a beautiful natural setting in Genner Bugt at the Little Belt.
The harbour is a meeting place – not only for sailors and fishermen – this is also the place where the locals meet to barbeque on warm summer evenings. The area is busy during the summer and the slipway is used frequently by people who enjoy water sports and fishing - it costs 20 DKK to use the slipway. The well protected bay also has a lovely child friendly sand beach.
In regards to payment, Sønderballe Marina now operates as a cash-free marina - the new machine for payment takes international credit cards. The toilet and bath facilities are open and free to use; however, a warm shower costs a 10 DKK coin, be aware that euros are not accepted. If a guests wishes, they can borrow a key and use the facilities at the Sønderballe Boat Club clubhouse.
Close to the harbour lies Sønderballe Beach Camping, where you can buy fresh bread in the morning, groceries and high quality traditional barbeque food. As a new service, the marina has bicycles, which staying and paying guests can borrow for free. Enjoy the beautiful nature or eat a great meal at the seaside restaurant in Kalvø Badehotel.
The floating bridges sheltered your boat from the waves independent of which direction the winds blow. 
VisitSønderjylland © 2023