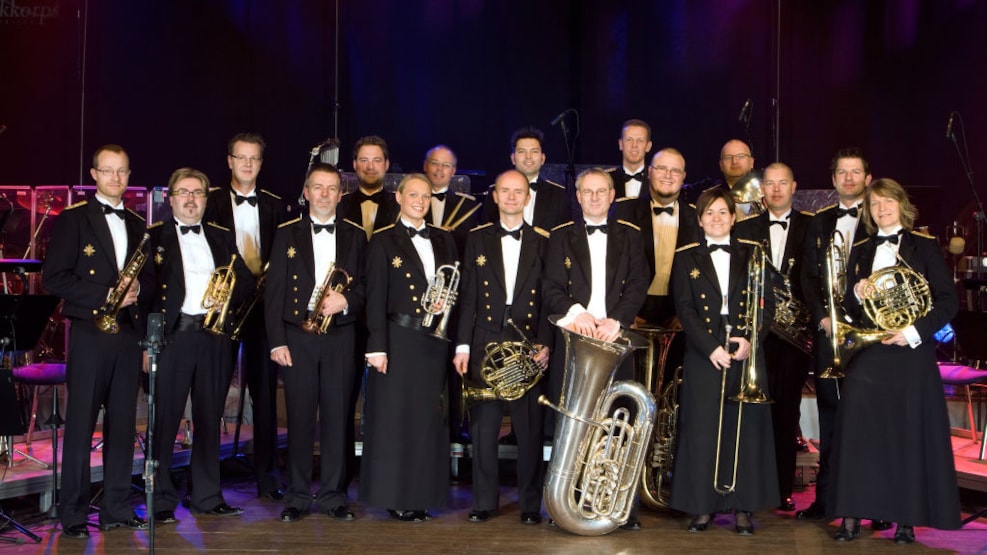 SMUK
Lovely music for your ears.
The Schlesinger Music Corps - daily referred to as SMUK - is one of three fulltime professional music corps in the Danish national defense, and consists of 16 musicians (brass and percussion). SMUK formally belongs to the Telegraph regiment in Fredericia, but has called Haderslev home since 1953. 
SMUK's home is the Schlesinger Music House, which was erected with financial aid from AP Møller and wife Chastine McKinney Møller's fund for the common purposes, Haderslev municipality and the Danish Defense. The Music House is located next to Haderslev Barracks.
Most fridays you can experience SMUK when they parade through Haderslev from the barracks to the Cathedral and back again. At the website you can see which Fridays you can experience SMUK.
You can also experience SMUK in concert several times a year - the dates for these concerts can also be found in the website.
VisitSønderjylland © 2023