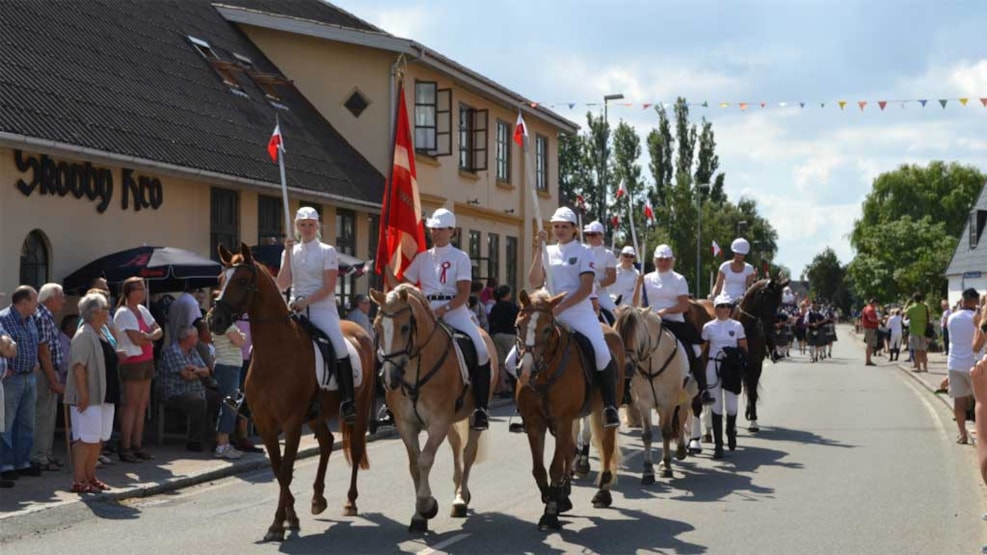 Skovby Tilting-at-the-ring
The party place opens on Friday night with a ringrider lunch in the tent. On Saturday there is ring riding for cyclists and garden tractors.
Sunday the parade starts at 11.30 with riders high on horseback, the orchestras and the subsequent tournament.
Just what IS tilting-at-the-ring? Imagine trying to spear a ring with an eye measuring a mere 22 mm on a lance while riding a horse at full speed through a gallows and doing this for 24 rounds, if you want a chance at gaining the title of king.
A number of riders often complete this challenge, making it necessary to ride a kings round, with the eye of the ring being reduced in every round to a minimum of 6 mm until only one rider remains - the King!