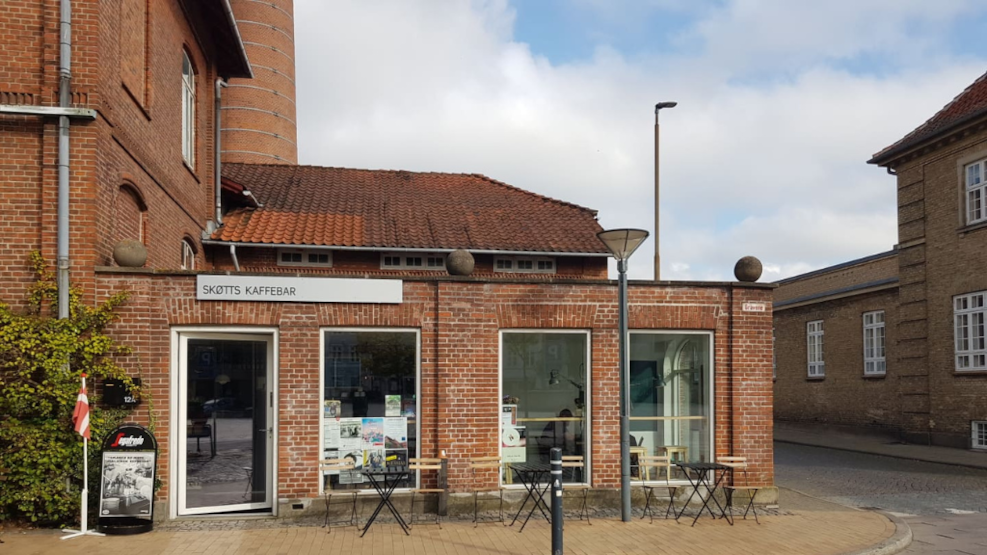 Skøtt's Coffee House
Cosy coffee house with outdoor serving in the sun on the largest square in Haderslev.
Here, the key words are great coffee, great food and great atmosphere.
Skøtt's Kaffebar is the product of owner Hans Skøtt's passion for coffee - naturally, you can buy all the classic types of coffee, from espresso to cappuccino to a refreshing iced coffee. You can also find a selection of delicious teas and the local Fuglsang beers and sodas. If you need something a little bit stronger, you can warm yourself with a delicious Irish Coffee, enjoy a refreshing Gin Tonic or try a Vodka Chabeso, with Fuglsang's classic and unique Chabeso soda.
Skøtt's Kaffebar also carries a selection of food and snacks to go with your coffee - the menu may change from time to time, but you will always be able to find a piece of cake or another kind of delicious baked good. 
Every Tuesday and Friday around noon there are market days at Gravene. When you have shopped flowers, fruit, cheese and fish you can kick back and enjoy a nice cup of coffee at Skøtts Kaffebar.
The coffee house is open from 10am to 5pm Monday to Friday and from 10am to 2pm on Saturdays. However, in connection to events in town or at Kunsthal 6100 there might be longer opening hours.
VisitSønderjylland © 2023