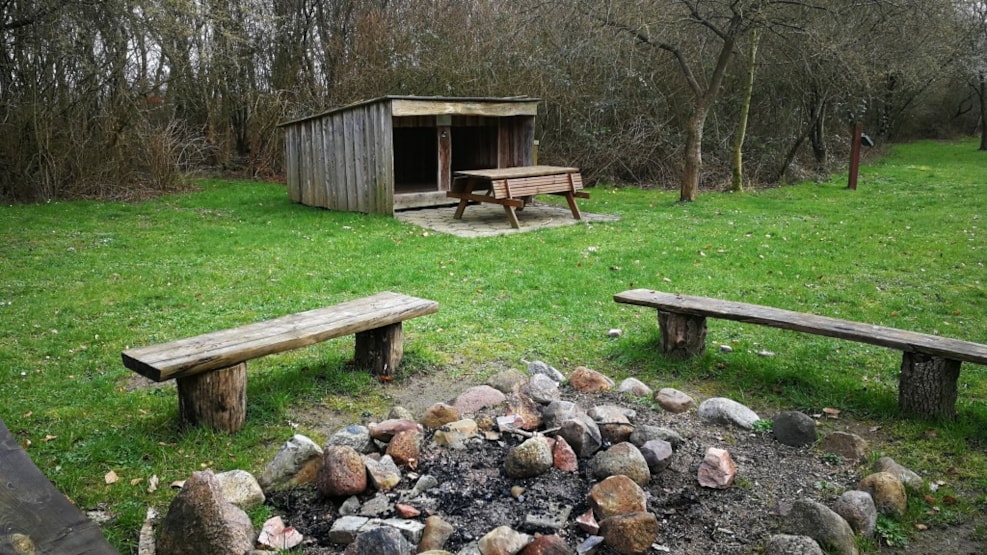 Shelters at Spejder Center Ørbyhage
Possibility to spend the night close to Haderslev Fjord in a shelter or by making use of their tent pitch.
Overnight in the open countryside at the mouth of Haderslev fjord in Little Belt.
The tent site and the shelters at the Scout Center Ørbyhage are part of a larger area that belongs to the scout association. The association has two other buildings on the grounds, Gøjsels Hus and Hytten, both of which can also be rented.
Rental of tent space:
It is also possible to rent a tent space on the green area. There is access to a toilet, shower, drinking water and wood for a fire pit. Price per person and started day DKK 50. For a larger number of people, terms will be agreed with the landlord.
Booking of shelters:
It is free to spend the night in the shelters and access is on a first-come, first-served basis. They are located at the back of the plot, by a larger green area which is also called the tent square. If you want to book, a fee is charged for hanging a sign. Price per person and started day DKK 35.
For booking a tent space or shelter contact phone +45 2971 0941
VisitSønderjylland © 2023