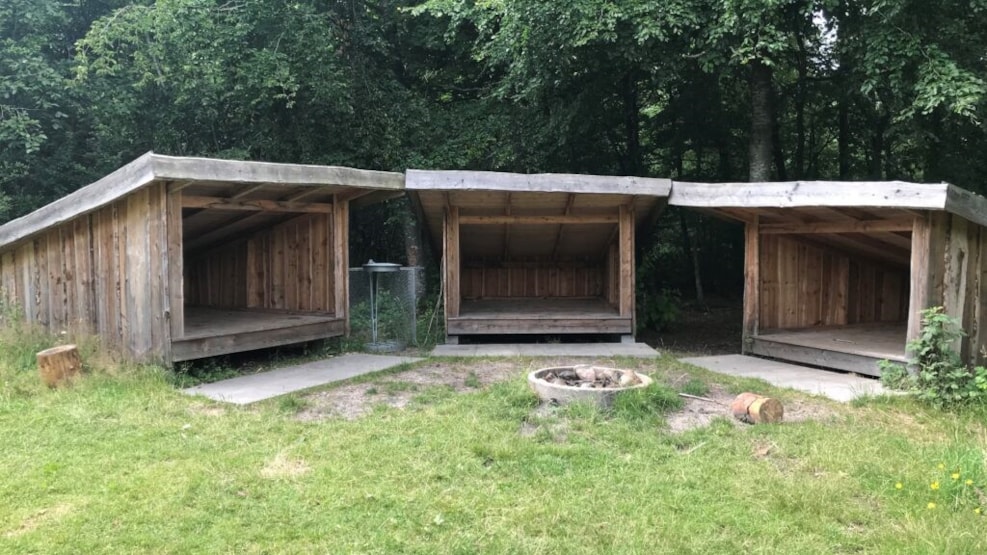 Shelter at the city Vojens
Cozy shelter area in Vojens with good facilities, close to SønderjyskE ice hockey and Speedway.
Combine a shelter tour with SønderjyskE ice hockey and Speedway in Vojens
At the blue DDS scouts in Vojens you will find a large open air area with room for many guests. Here you will find three shelters by the forest's edge with a centre campfire. At the area you will also find a large campfire cabin, where an additional shelter is built into the gavel of the building. The area also has a large field, which is more than suited for raising tents. If you would like to sleep entirely in the open air, you can also put up a hammock in the area of the forest, which has been designed for that purpose, "Jætteskoven". On the area you will also find a handicap-friendly toilet, which is open 24/7 and may be used by everyone - here you can also get drinking water. On the area you will also find several other separate campfire sites, where you are welcome to cook; just remember to bring your own pots, cutlery etc.
In Vojens you will find plenty of shopping opportunities, only a 15-20 minute walk away.
If you want to book one of the shelters or parts of the area, you can text tlf.: +45 61 40 65 43, but it is not a demand for staying at the area. On the scout website you can also find walking/driving directions for the site.
VisitSønderjylland © 2023