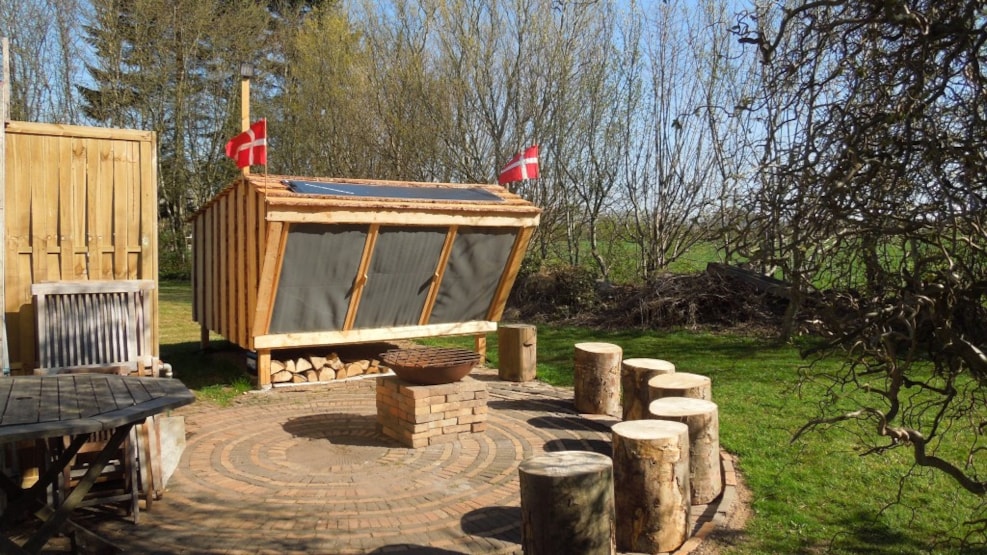 Shelter on Camino Haderslev Næs - Råde village
Luxury-shelter on the 5th leg of Camino Haderslev Næs.
A special shelter experience on the Camino Haderslev Næs hiking route
The shelter at Råde Bygade is in the five-star department - in the shelter itself you will find mosquito nets and integrated light from solar cells so you can charge your cell phone. Around the shelter you will find a campfire-site, table and chairs and 8 meters to toilet and shower. In addition to all of this, you can also order breakfast. You do not have to book the shelter in advance, but you are welcome to call in advance, to make sure that you do not go there in vain. However, you do have to order and book in advance at +45 61 75 32 50 if you would like breakfast.
The shelter and all the facilities are free to use; the only thing you need to pay for is breakfast.
VisitSønderjylland © 2023